The upcoming Chinese flagship killer smartphone OnePlus 5 has been exposed through yet another set of leaks. Apart from the leaks, everything that matters at the end of the day is just the official confirmation. Today, OnePlus has officially confirmed that the next device will be OnePlus 5, by posting a teaser image written as "HELLO 5" which obviously reveals the existence of OnePlus 5.
Earlier today, a Weibo user has posted a couple of leaked sketches for the OnePlus 5. Examining the sketches, both shows the device in detail from the physical aspect. At a glance, we would tend to say that the OnePlus 5 would carry the mixed designs of OnePlus 2 and OnePlus 3. On the front panel, there is a dual camera setup mentioned on top left corner. The bezels are way narrower, and the physical home button would act as fingerprint scanner as usual.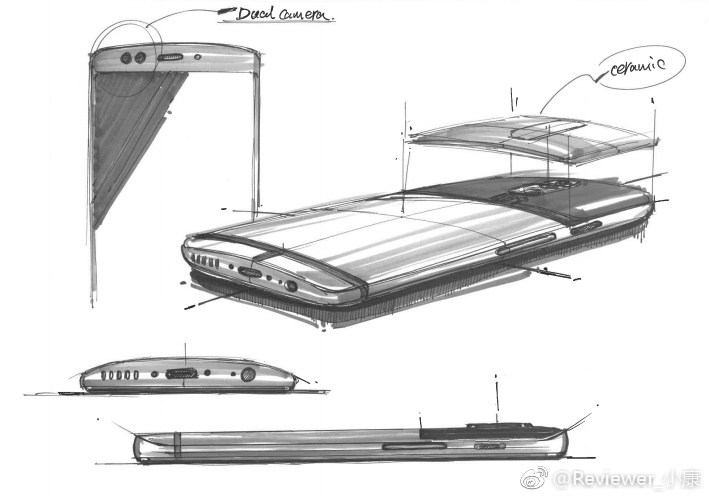 Concerning the rear portion of the leaked sketches, the shell is entirely not metal. The top portion is made of Ceramic and in there, the Dual-camera setup is mounted vertically. Camera lenses seem to be smaller and thinner which would make it looks like OnePlus 2. The antenna lines are only visible at the bottom portion. The smartphone's body is not flat but a little curved outwards. There is a USB Type-C Port, a 3.5mm jack and speaker grill on bottom edge.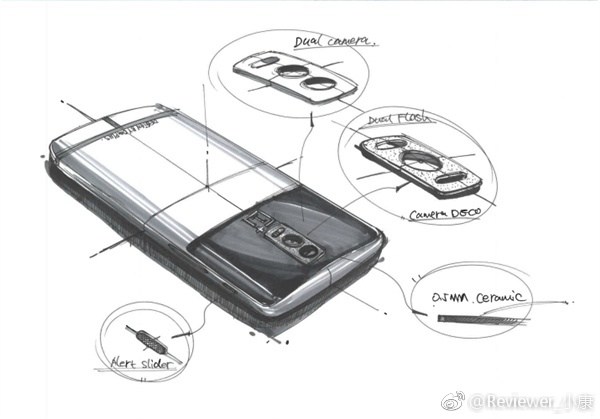 Although the camera bump is visible, OnePluis could have worked for making the device thinner compared to the predecessors. Additionally, a recent leak suggested the device specs configured as high as 8GB RAM and 128GB ROM with Snapdragon 835 under the hood.