OnePlus 3T is the best and affordable flagship killer device in the present mobile market. With the incredible performance and build quality, OnePlus 3T has attracted so many customers. If you are one who requires big storage space on your smartphone, you can now grab a new OnePlus 3T 128GB storage variant.
The OnePlus 3T Gunmetal 128 GB is now available for pre-order. If you place an order now, they will ship it within 8 days according to the OnePlus store. The 128GB model costs for $479 and it is definitely a good pricing. Because the starting model costs $40 less than the 128GB model. So, still, it is worth to give a try. The OnePlus 3T 128GB model is the perfect device if you don't want to break your pockets.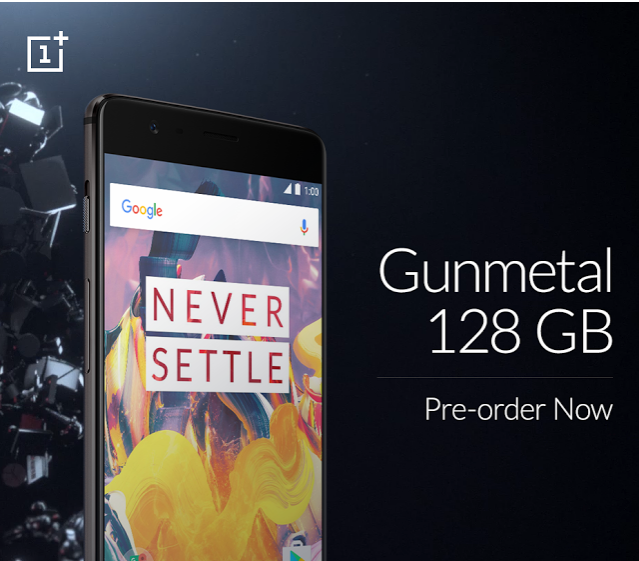 The OnePlus 3T features the most refined version of OxygenOS yet. It makes the most of Android's core functionalities while adding a slew of customization options. It challenges modern smartphone aesthetics with its minimalist all-metal build and bold Gunmetal color. The Qualcomm Snapdragon 821 (2.35 GHz) runs even the most demanding apps and games with enhanced performance. Thanks to 6GB of RAM, the OnePlus 3T can juggle countless tasks without slowing down. Internal storage of up to 128GB means running out of space is a thing of the past.
Source: OnePlus on Google Plus.