Xiaomi has announced their new plans in the Indian market. It included the better functionality of Mi.com online stores. As part of that, the company has expanded the delivery areas for various products at Mi.com. Now, the company is moving a step forward. They have added Google's UPI payment platform Google Tez to the mi.com for your payments.
Leveraging the new integration, Xiaomi customers will be provided with an option to select Google Tez as a payment source on Mi.com and the Mi Store app. This new option will accept payments using Tez UPI IDs. "Xiaomi is currently the number one smartphone brand with a dominant online smartphone market share of 50.8 percent, of which a significant portion is attributed to Mi.com. With this new payment option, we hope to provide an even better purchasing experience that is truly cashless," said Raghu Reddy, Head – Online Sales, Xiaomi India, in the statement.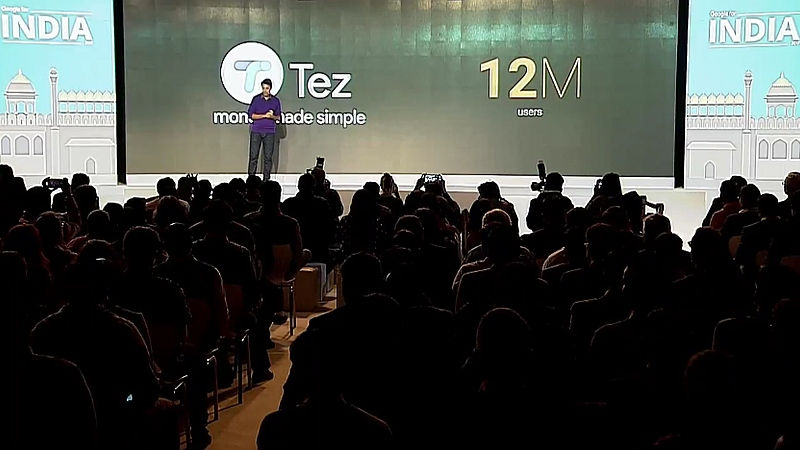 Within 45 days of the official launch, Google Tez app has hit 12 million user count on the Google Play store. Because of the easyily adaptive UPI payment system, Google Tez has attracted many customers.
Features of the Google Tez app:
Linking your bank account and transferring money directly to your bank account, and this happens with UPI
The app is said to have a security feature with the name "Tez Shield" that is Google's multi-layered security and 24/7 protection
Cash Mode in Tez helps you send or receive funds to/from accounts nearby without having to share any important details like phone number or bank account number
Payments can also be done to contacts on your phone if they have a Tez account or have a UPI address enabled
Every transaction is enabled with either the Tez PIN or the smartphone lock, whichever you choose to have
The app has multiple language support with the languages including English, Hindi, Bengali, Gujarati, Kannada, Marathi, Tamil, and Telugu
Get Tez Scratch Cards (TM) in the app and be eligible to win up to ₹1,000 with each eligible transaction. Plus, your weekly transactions (with each transaction over Rs. 50) enrol you in Tez's Lucky Sundays contest where you could win ₹1 lakh every week.