Lenovo owned U.S giant Motorola is getting ready to launch their upcoming devices, Moto G4 (G 4th Gen) and G4 Plus. Lenovo recently announced that the Motorola branding will no longer exist in Motorola devices, they will be gagged in as Moto by Lenovo. Moto has recently sent out some invitations for an even to be held in May 17, New Delhi, Capital city of India. The previous Moto G device, Moto G 3rd Gen was launched last year July. The date fixed this year is almost near to the previous years' launch dates, so it there is more probability for launching Moto G4 and G4 Plus on May 14 event. The devices were previously rumored to be launched in June 9, it is not clear why they chose May 17.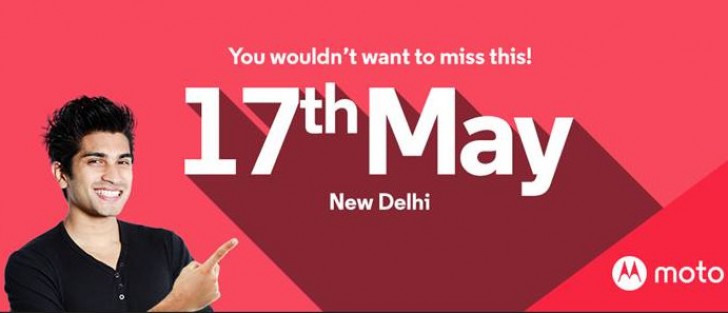 According to the previous rumors and some leaks, Moto G4 will feature 5.5 inch display, going ahead with 1080p resolution. The next Moto mid-ranger rumored to have an Octa-Core Chipset under its hood, probably to be powered with 2GB of RAM and 16GB in-built storage space included.
The Moto G4 is also expected to have a metallic body, from some leaked images. And also it would feature a fingerprint scanner, but in an ugliest way of mounting them on front bottom panel, inside of the physical home button. The color options which would given by Moto will be Black and White only.
We are not sure about that the invitations would be for the launch event for Moto G4 and G4 Plus. But the only Moto device remains to creep out from Motorola is Moto G4. So we could expect the Moto G4 in a good way.
Stay tuned to know more about upcoming Motorola Moto G4 and G4 Plus faster, and let us know if you have got any single threads about Moto G4.