Mi band, one of the best and affordable fitness smart band from the popular Chinese vendor Xiaomi. Xiaomi's journey to India from China was quite amazing, they could gain lakhs of fans in short time. Throughout the journey they have already released many devices in India. Most of them were amazing gadgets with entry level pricing. Because of that reason, customers started loving Xiaomi. Now the company is powerful enough to alter the Indian smartphone/gadget market.
Xiaomi is releasing ,many cool devices with really great price. Mi Band is one of their amazing gadget. In simple words, Mi Band is just a fitness tracking smartband. But it is more special than any other bands in that category. Do you know the reason?  Yes, the price. Mi Band rocks with it's amazing price label. You are getting a really amazing cool fitness band by spending only about Rs.1000(In India). Xiaomi sells the device for only Rs.1000 while other bands are very very expensive. There comes the relevancy of Mi Band.
Design and Features
Xiaomi Mi Band comes in different color options. You can change the wrist band color based on your interest. Mi Band looks great in all these colors. it is very very light weight and it is easy to wear. It has some basic features and good design, but not good though. Because it lacks many things such as display. Yes, the device doesn't have a display on it. Which is quite disappointing thing in Mi Band. In fact, a good android app can do more than this band. Because it comes with a lot of drawbacks and limitations. But at the same time, it is the most affordable good fitness band in the series.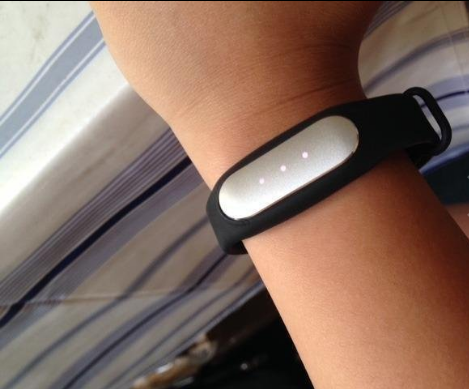 It has a three LED indicator lights on the body which will indicate things about your goal and achievements. Mi Band can track your sleeping time, steps, heartbeats etc. It is very fairly accurate though. One of the great feature of this band is that it can help you to unlock your Xiaomi smartphone easily and it can vibrate when a new message or call is received on phone. The Band is completely dependent on the Mi Fit app as it lacks the display. The app is quite old looking, but it works good. Once synced, it will show your total steps walked and ran. It will also show you how many calories burned in a day. With these features, it will encourage our interest in jogging or exercise.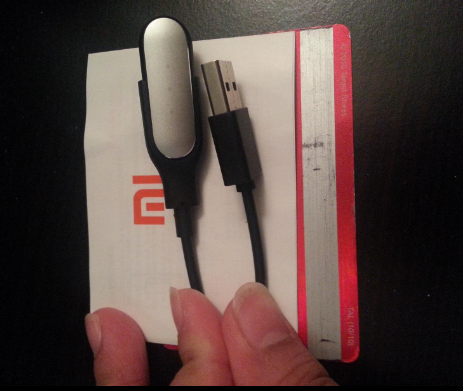 It took me a little practice to get the hang of the gesture needed to activate the LED lights to view my progress toward my daily step count. I ended up watching a couple YouTube videos which proved helpful, now I can pretty much activate the LED lights on the first attempt. I do notice some "false steps" when doing things such as combing my hair, brushing my teeth, putting on deodorant etc. I think this is just the nature of fitness bands that use an accelerometer. For me, I feel the "false steps" registered are consistent from day to day, so they basically cancel each other out…what I mean by this is on Monday my band might show 12,000 steps. On Tuesday it might show 7,000 steps. Both days a certain portion of those were likely false steps, however, I was obviously much more active on Monday and probably needed to get a little more motivated on Tuesday. Also, I've already used some expensive bands like FitBit, Nike Fuel Band, etc. It seems they too register false steps, even though those bands cost much, much more than the Mi band.
I have to charge my Fitbit Charge HR every 3-4 days. If I don't then the battery dies on me. My Mi Band was last charged 45 days ago and I still have 18% left on the battery. It's able to sync with apple Healthkit so you can import in those data and use it for other analysis. The tracker has 3 simple LED that let you know the progress of your work out by blinking at different level when you raise to look at it like a watch. For those who has a hard time getting this features to work: Put your hand flat down parallel to your body and then lift it up to look at it like looking at a watch and it will blink.