Meizu 16 is the imminently launching flagship smartphone model from the Chinese company. It has been only months since the company launched the latest model in the series, Meizu 15 and 15 Plus during the 15th anniversary of the company. Ahead of the official launch, Meizu again teased the smartphone which now shows off the camera design of the device.
As we look carefully into the teaser image, it is clear that the company has planned 'no change' in the design aspect of the smartphone compared to its predecessor. The dual-camera module is mounted vertically at the top middle portion of the rear panel with 6-LED flash-ring, which is exactly same as in the Meizu 15.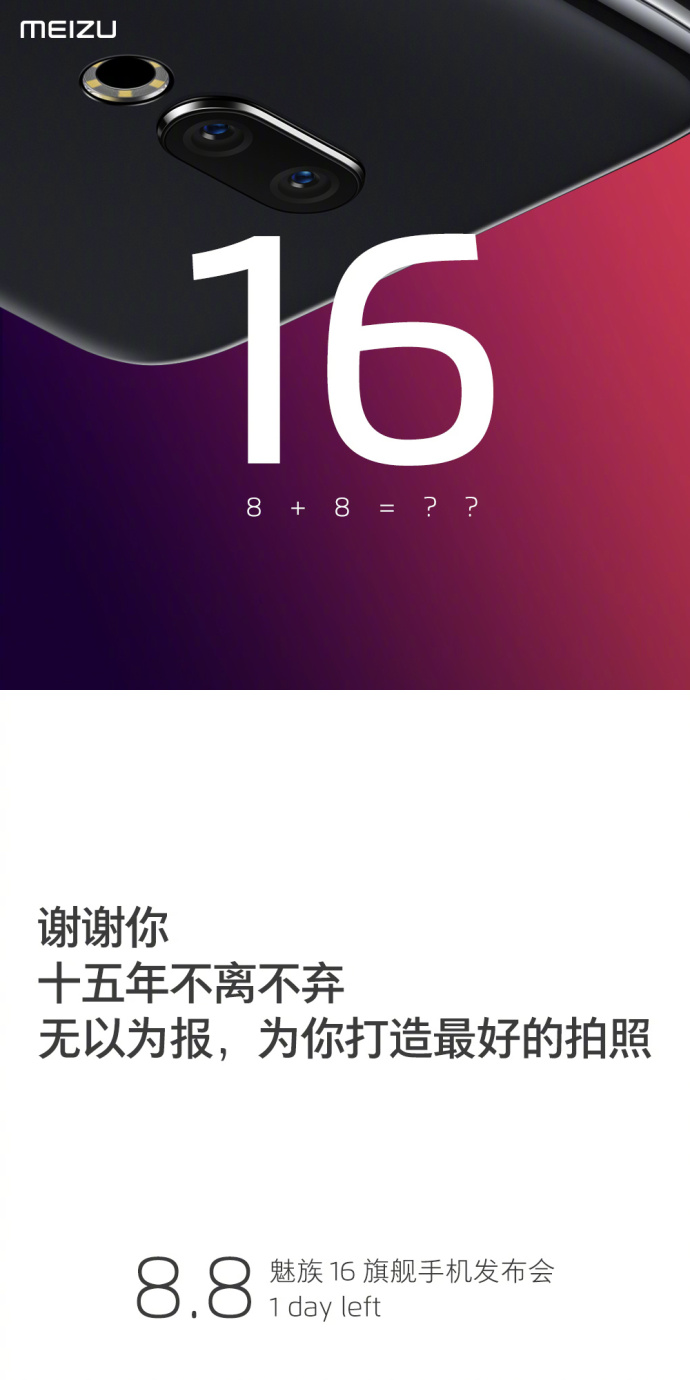 Although, it seems the company has worked well to bring significant changes to the front panel of the smartphone. The top bezel is trimmed down but without a notch. The front facing camera, sensors, and earpiece are mounted to the most top narrow edge. Also, the fingerprint scanner is moved under the screen.
The smartphone will come with a Qualcomm Snapdragon 845 Chipset under the hood, pairing at least 6GB of RAM. Also, it will be shipped with Android 8.1 Oreo (and Android 9 Pie update) onboard. The teaser also says that "it captures the best in you," which clearly points to a better camera. We need to wait and see if the company has gotten something seriously to surprise the smartphone market with their camera.
Meizu 16 and Meizu 16 Plus will launch in China on August 8th (tomorrow, to be precise).