LG seems to be following it's rival Samsung's pattern in launching flagship Smartphones. The south Korean giant Samsung usually launches their flagship S-Series with a model first and then "Plus" variant later. But this time, Samsung launched S8 and S8+ simultaneously. Although, LG has just launched their latter variant for latest flagship G6, named LG G6+, unusual from their pattern.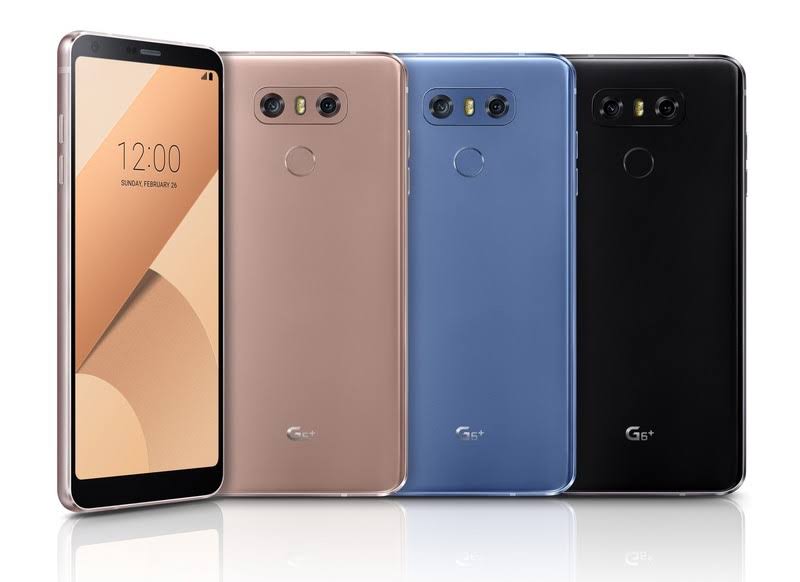 8LG G6+ is obviously an upgraded smartphone compared to LG G6, with some power tweaks but with same design and aspects. The smartphone has a 5.7 inch 18:9 ratio display, having QHD+ resolution, almost same as normal G6. The smartphone is still powered by Snapdragon 821, no upgrade to latest Chipset SD835. Hey, the device has a 6GB of RAM, which is actually not a needed thing for today's Smartphones. It has also an upgraded inbuilt storage space of 128GB. The rear camera modules are still same, with dual 13MP sensors and a 5MP front facing one.
In terms of other phases, the LG G6+ has only a few upgrades and add-ons like Wireless Charging supports QuickCharge 3.0. Also, B&O playing earphones selling along with the device would help in taking out the real performance of 32Bit QDAC Audio technology. As a "new" feature, the device runs Android 7.0 Nougat onboard and will support facial recognition security feature by next month via an OTA update, which doesn't seem not even a fair upgrade. The device will also be available in three more colors – Optical Astro Black, Optical Terra Gold and Optical Marine Blue, which has a lenticular film coating on rear lets them to refract the light and give out a visual experience. There is no other details mentioned in the official launch, yet it will go on sale in South Korea by early next month with at most a price hike of $50-$100 from​ original G6.