As we all know, the LG is currently working on a new smartphone as the successor to the LG G-series, precisely to be named as LG G7 ThinQ. The smartphone's official renders have been spotted earlier with dual-camera setup including a wide-angle lens, and an iPhone X inspired notch on display. No, another set of images have popped up online, of the smartphone.
As per images published by the TechRadar, the nex smartphone is to be named as the L G7 ThinQ. Recently, the company had released a successful variant of LG V30, titled LG V30s ThinQ. In case you are unaware, the LG's ThinQ is the new series of Tech by the company powered by the Artifical Intelligence, Neural Networking and Machine Learning processes. The device equipped with the ThinQ technology will have inbuilt AI processing capability, which will be applied in the smartphones' performance, operating system optimisation, memory management, camera performance and even decision making in processing. Not only in the smartphones, but the ThinQ AI Environment has also been practicalized in various other consumer electronics including the Smart TVs, Home system, Intelligent Personal Assistants, etc.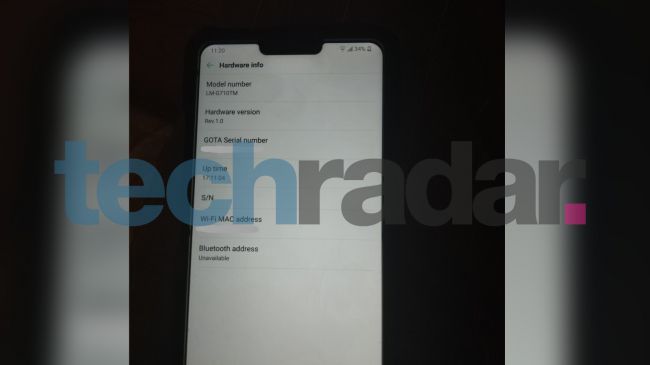 From the images published recently, it is evident that the LG G7 ThinQ smartphone has a notch on display, with an approximate aspect ratio of 19:9 including the status bar area. The device carries a model number LG-G710TM. As per the reports, the smartphone has already passed its initial manufacturing steps and currently under the Beta testing by selected internal beta tester users in the US and some other regions. Plus, the reports suggest the launch date of the smartphone might have set for early-May.
Alright, the smartphone will feature a top-tier spec to join battle with many of the 2018-flagships. Hopefully, the G7 ThinQ will stow the latest Snapdragon 845 Chipset along with 4GB of RAM, along with 64GB or 128GB of storage space. Like in the Galaxy S9, the smartphone will sport a dedicated AI trigger button on the left, which will be ThinQ in case of LG, like Bixby for the Samsung.