Smartphone manufacturers are in the race to make innovative smartphones, especially iht unique display design. Begun by the Japanese display panel manufacturer SHARP, many OEMs now enter into the bezel-less smartphone making. Recently, Vivo announced one of the first smartphones to carry almost 100% full-screen display design on the front, with zero bezels. Now, it seems the Lenovo is in the game with their forthcoming smartphone. Lenovo Z5 has been in the news for months, and even the Vice president of the company posted about the device features earlier. Now, the official teaser of the smartphones comes out and unveils the launch date of the device.
It seems like the Lenovo is going ahead of the Vivo's APEX technology with an early release. The Lenovo Z5, according to the official teaser, would launch on June 56, which is too close. The venue also listed as China Film Director Center, Beijing.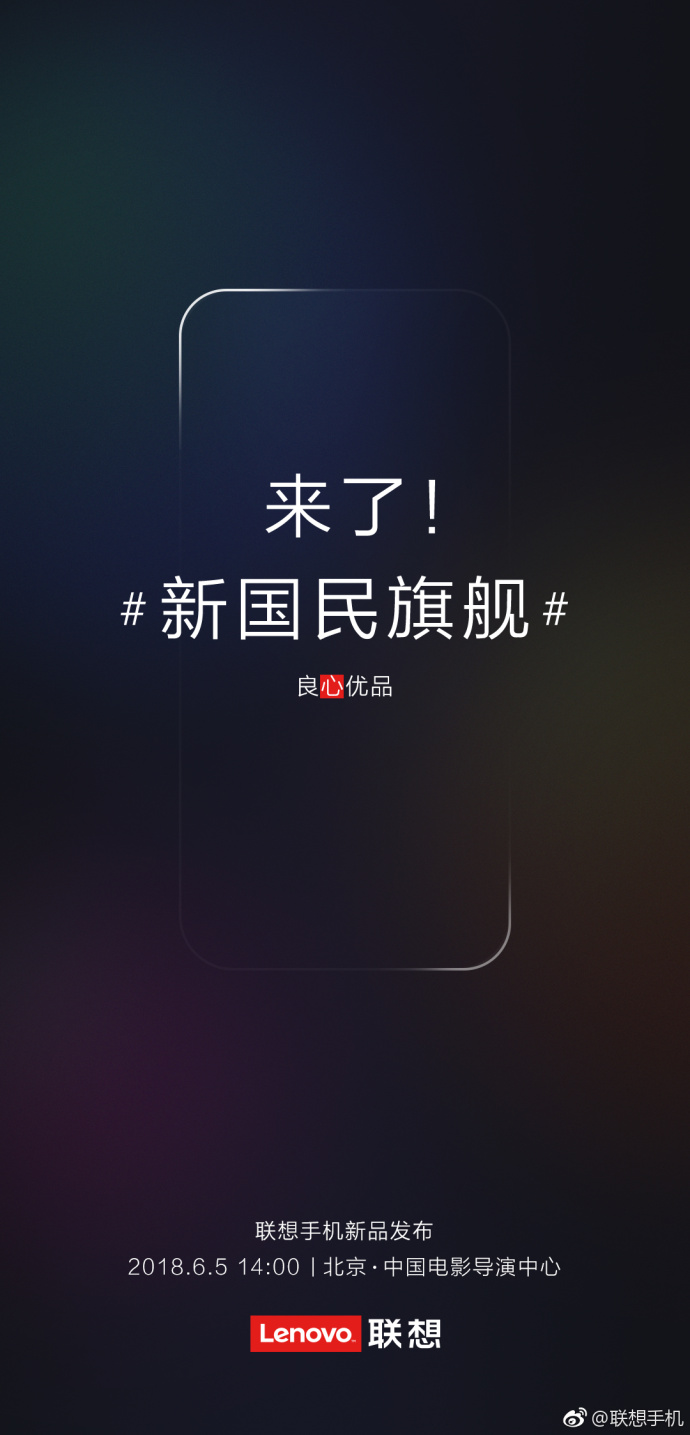 The teaser clearly points to a smartphone with all-screen design, and very narrow bezels on the edges. As the device to carry no bezels, there might be a notch on the top of the display to cover the front-facing camera and other essential sensors. Back in last week, the company published a sample image taken in Lenovo Z5's dual AI rear camera, which looked stunning.
Spec wise, the smartphone must be a premium midrange smartphone with Qualcomm's Snapdragon 600 or 700 series chipsets equipped under the hood. Some rumors suggest an Helio P60 CHipset too, along with 4TB of Internal Storage. There has not been much information regarding the device are out yet. Wait for the official release in a week.