Google has made a mistake. They rolled out a new official update for the Google Play Music app for the Android devices. But sadly, it contains a bug which causes the app crashing. We've tried it on our device, and it crashes just after the update. Then it shows an error: 'The app has stopped working.' However, this is an unaddressed issue.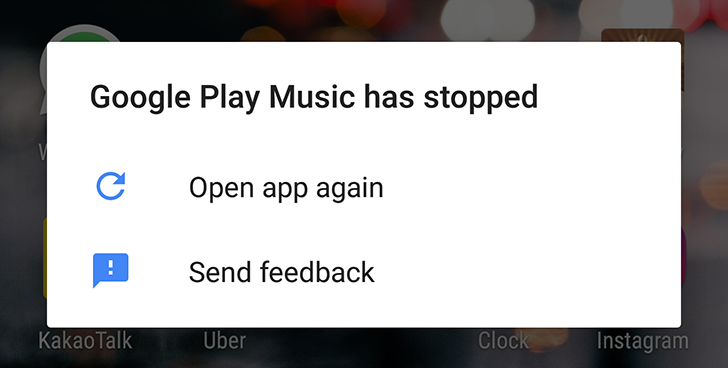 We don't have any statement from Google regarding this issue. They might not be aware of this bug. Anyway, they will release an update soon to fix this issue. However, if you see the new update in your phone, hold on for a while. Otherwise, you will end up seeing random app crashes. The latest version of the app is 7.9.4920, and it is reportedly an unstable version. So don't download it.
At the same time, Google is getting bashed at the Google Play Store review section of the Play Music app. Angry users have already started complaining about the issue in the review section. But, We have a quick fix for this issue. Turn off Bluetooth on your device. Launch the app and re-enable Bluetooth to connect to speaker/headphones. This seems to work for now as a workaround to the Force Close issue.
[appbox googleplay com.google.android.music]