Facebook-owned Instagram has just made a big announcement. According to the official press release by the Instagram team, they have now achieved a new milestone. As per the latest data, Instagram now has over 800 Million Active users globally. Among them, they have over 500 Million daily active users too. This is a great achievement because, within a span of five months, they got more than 100 million active users. Back in April, they had announced that they have 700 million active users. Now it has become 800 million.
In an official blog post, Instagram announces: "Today, we're announcing new tools and programs to keep Instagram a safe and positive place for self-expression. Since the beginning, we've tried to make Instagram a welcoming place for everyone. Our community has grown to 800 million, with 500 million using it every day. It's more important than ever to strengthen our commitment to safety and kindness."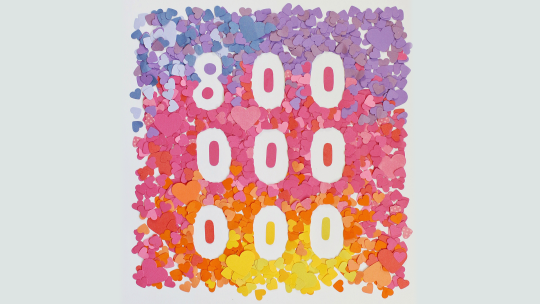 "We feel as strongly about creating a safe and welcoming environment today as we did when our community was just getting started. To learn more about these tools and others, visit Instagram-Together.com. Thank you for being on this journey with us, and for taking care of each other." – Says Mr. Kevin Systrom, CEO of Instagram.