Chinese manufacturer Huawei launches the second generation smartwatch in the company's popular watch series, Huawei Watch 2 (2018). Currently, the smartwatch launched only in China and will be available in many other countries soon. The company announced the device mainly in three color variants – Carbon Black, Star Grey, and Vibrant Orange. The color appearance change only in the strap and the side physical button coverings.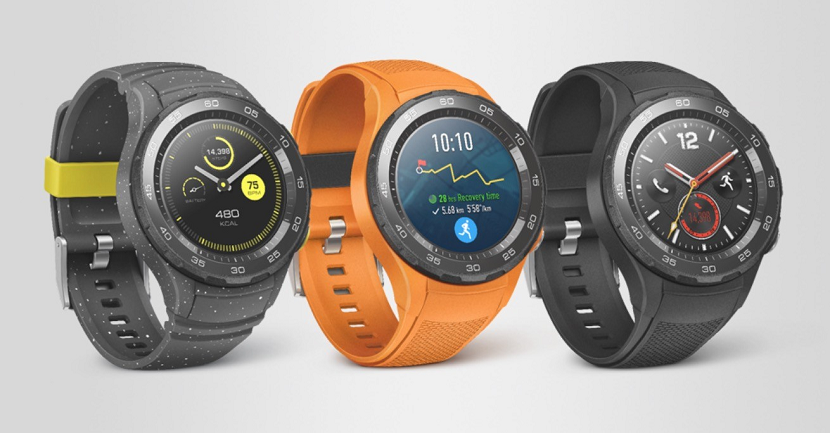 WIt the new Smartwatch, Huawei introduced all-new eSIM compatible for their smart wearable devices. Moreover, the device can also make calls, text messages, and use 4G LTE utilities with apps. It also comes with an inbuilt GPS integration, so that you could be able to track your device and even get directions using the Android Wear supported Map apps. Currently, the company announced the support for Ali Pay and Huawei Pay using the NFC sensor. Other sensors include Hear rate monitor, Galvanic skin response sensor, barometer, accelerometer, gyroscope, and compass.
Coming to the technical specifications, we could see the 1.2-inch circular OLED display panel, with the resolution of 390 x 390. Huawei Watch 2 (2018) is powered with Qualcomm's Snapdragon 2100 Chipset, which is designed to support light wearable devc=ices. Also, it comes with 768MB of RAM and four gigs of Internal Storage.
The smartwatch mainly oms in three variants – eSIM, nanoSIM, and no SIM models. With the eSIM option, you can make calls and use internet with certain top-ups. The nano-SIM variant acts as a miniature smartphone with the support of standard Carrier SIM Cards. Also, the no SIM variant supports only Bluetooth for external connectivity.
The rice listing, as per unveiled data, starts from CNY 1,540 (~$240) for no SIM version, and CNY 2,000 (~$310) for normal variants (eSIM/nanoSIM).