Huawei introduced the MediaPad M3 Lite 10 last week. And here comes anotherone from the desk, the all new Huawei MediaPad M3 Lite 8.0.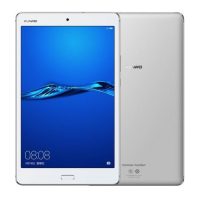 The new model is looking forward through the Chinese OEMs. Now Huawei concentrates on an affordable Droid tablet, with MediaPad M3 Lite. The most noteworthy feature favouring on this tablet is the beast, Harmann Kardon Speakers. An impressive audio system is one of the ever wanted feature for an affordable tablet.
Now-a-days, most of the manufacturers uses Dolby Audio, for their devices. Here for a change, Huawei introduces an affordable tablet with Harmann speakers. Also have to say that, this is a small beast with great features on-board. Let's have a look into them:
Huawei MediaPad lights up with 8.4-inch screen with resolution, 1920x1200p.
Powered by Snapdragon 435 octa core processor.
3GB and 4GB RAM variants are available.
Also have a 32 GB and 64 GB onboard storage options, with microSD slot.
Looking into camera, both rear cam and selfie snap sports 8MP.
As a smart security, tablet has a fingerprint scanner within the home button.
Tablet power up with 4800mAh battery, which is good.
There will be two variants, WiFi only and WiFi+LTE.

Image Courtesy: Android Community
As mentioned above, there are much more interesting features in here. Apart from the audio system, the device's display supports filtering of blue rays, which is conveniant for eyes. This facilitates the enhanced viewing option for the user in the night.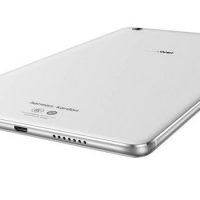 Nothing revealed about price and availability. Maybe there will be an open global availability.