If you do a quick Google search for USB data recovery tools, you would get a wide range of available options. Sadly, not every solution might yield fruitful results regarding USB recovery on Windows or Mac. Don't worry – we are here to assist you with this extensive guide on how to select the best recovery tool for a USB drive. Apart from that, we will also discuss the working of one of the best data recovery applications for Windows and Mac as well.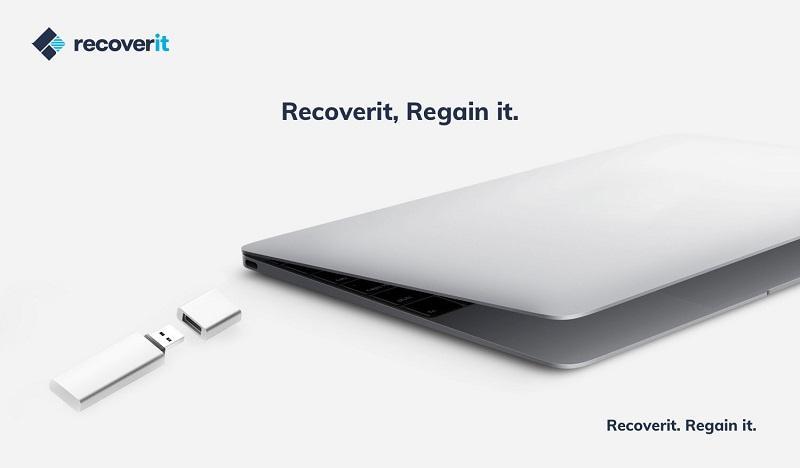 Things to Consider while Selecting a Recovery Tool
There are all kinds of data recovery applications out there for operating systems like Windows, Mac, Linux, etc. Though, not all of them work in the same way. The functioning and algorithm of data recovery might drastically vary among them. Therefore, if you wish to recover USB drive data successfully, then look for these parameters in detail.
This is the most important thing to consider while picking a USB recovery software. It determines how successful the application is. That is, the higher the recovery rate, the more trusted it would be.
Needless to say, you should check whether the recovery tool supports the USB drive that you own or not. Also, it should be compatible with the operating system (Windows or Mac version) that you have.
Your data should remain secure by the data recovery tool. It should not be leaked or forwarded to any other application.
If the application is too complicated to use, then you won't be able to get back your lost data from it.
Also, look for all the other popular features that it provides. We would recommend going with a tool that has a positive reputation and offers free customer support.
Recoverit Data Recovery: The Best USB Recovery Tool
If you look at all the above-listed parameters, then Recoverit Data Recovery is a clear winner. It boasts one of the highest recovery rates in the industry (96%) and features an extremely user-friendly interface. Using this trusted data recovery tool, you can easily get back all kinds of data from your flash drive. Here are some of the major features of Recoverit USB Recovery tool.
It supports every major data type, including photos, videos, audios, documents, and other files of different formats.
You can use it to perform data recovery on your flash drive. The application supports all the popular manufacturers of USB drives like SanDisk, Kingston, Transcend, Sony, HP, etc.
It can also perform data recovery on other sources like SD card, MP3 player, digital camera, external hard disk, and more.
There is a provision to preview the recovered data on its interface to recover it selectively.
The basic version of Recoverit is available for free. The premium version also offers a money-back guarantee and lifetime free upgrades.
You can easily recover USB drive data using Recoverit Data Recovery by following these steps:
Step 1: Pick a recovery mode
Launch Wondershare Recoverit Data Recovery on your computer and pick a recovery mode to start with. In this case, it will be the external device recovery mode.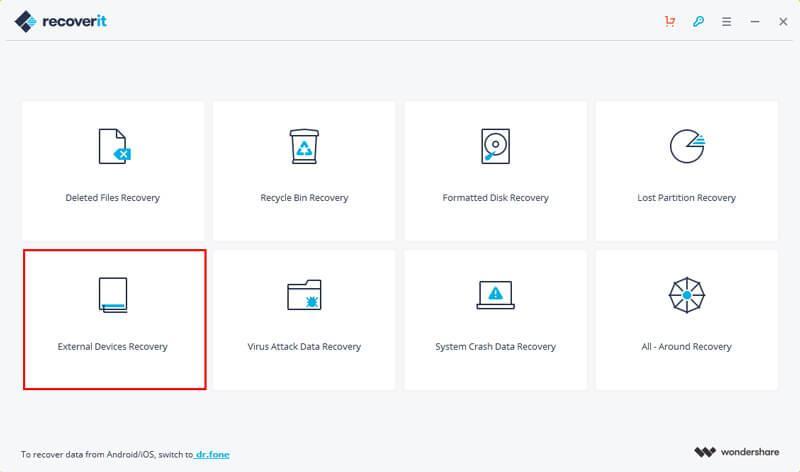 Step 2: Select USB drive storage
Connect your USB flash drive to your system and wait for it to be detected by the application. From the list of the available locations, pick your USB drive storage and start the process.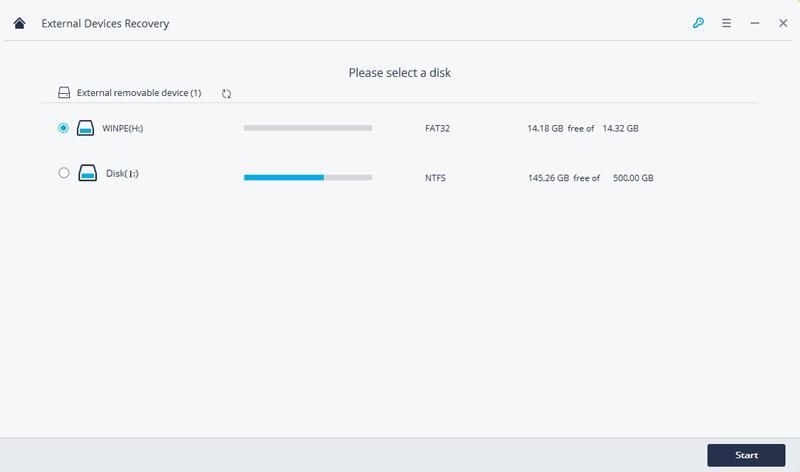 Step 3: Restore your data
Wait for a while and let the application scan the connected USB drive for any lost or deleted content.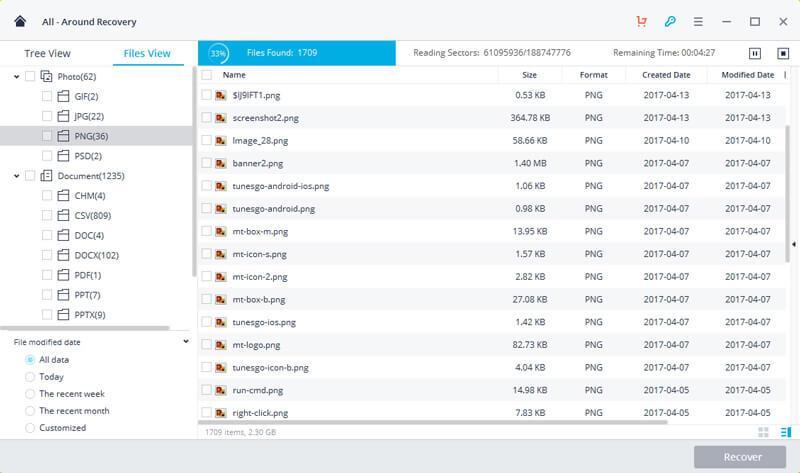 In the end, you can just preview the extracted files on the interface without any trouble. Just select the files you wish to get back and click on the "Recover" button. We recommend saving them to your system's storage rather than the faulty USB drive itself.
With the help of Recoverit Data Recovery, you can easily recover USB drive data that is lost under different scenarios. It is a complete data recovery tool that will meet all the other kinds of recovery needs of yours as well. Since it offers a free version, you can keep the tool handy, and try it as per your convenience.