You are here only because you are using a Xiaomi smartphone. As you know, most of the Xiaomi users are missing VoLTE support on their smartphone, especially in old devices. But, because of the circumstances, we can't ignore the VoLTE, and it's advantages. So, if you are looking for a way to enable VoLTE in your Xiaomi smartphone, follow this steps. By following these steps, you can enable the settings of VoLTE, thereby you can use the Reliance Jio SIM card on your smartphone.
DISCLAIMER: The following methods have been worked perfectly for us and still running perfectly. We are not responsible for the damages and issues caused because of your mishandling.
Steps to enable VoLTE in Xiaomi Android smartphones
Install SOLite App & launch this app.
Go to files tab.
Tap on data > data > com.android providers.settings > databases.
open Settings.db , Global, search for Volte_feature_disabled
change value from 1 to 0
close SQLite editor, restart your phone, open settings > Sim cards & mobile network
All Set, done.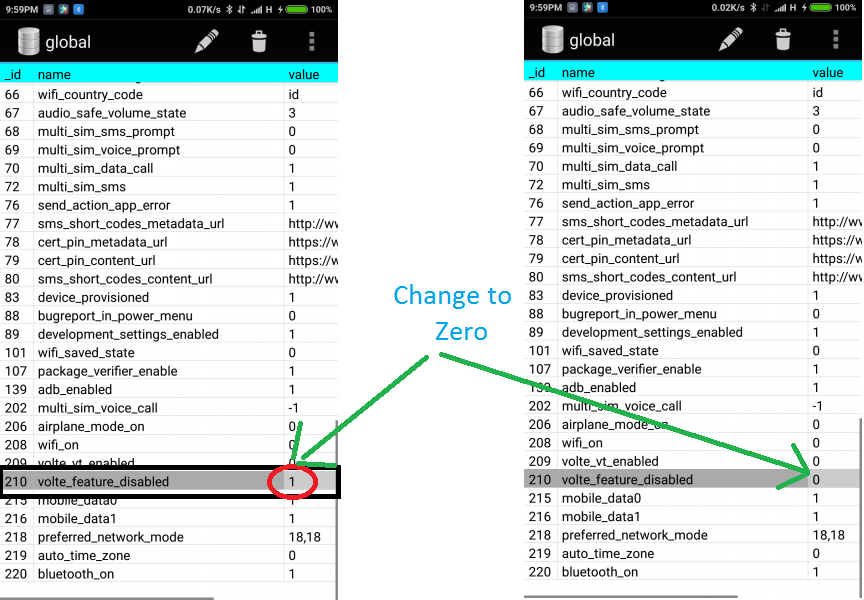 After following these steps, go to the Sim and data settings. There you can see the VoLTE option. If you are seeing that on your phone, you are done. Your phone now supports VoLTE. You have successfully converted LTE to VoLTE easily. But, it won't work if your smartphone doesn't support 4G or LTE. Please share this article if it was useful for you.
Heads up! The VoLTE cannot be enabled manually in the Snapdragon 400 series chipsets (Redmi Note 4g, etc). So you can go for any of the Carrier Apps to make calls (eg. Jio4GVoice)