Instagram, Facebook-owned always growing media sharing social media platform. It was just a photo sharing service for some years, and it has grown a lot and now supports photos, videos, etc.  Because of the enormous number of the randomly growing user base, Instagram is always thrilling with the amazing pics and videos. Most of them are awesome and compelling. But sadly, there is no option for saving Photos and Videos directly from the Instagram app or web page. It is one of the biggest problems among Instagram users. If you are one of them, read this article for the best solution to save Instagram photos & videos. Download Instagram Photo and Video:
How to save photos and videos from Instagram:
Download and install InstaSave Android app from the Google Play using the below link:
[appbox googleplay photo.video.instasaveapp]
Open the app, and it will show like following: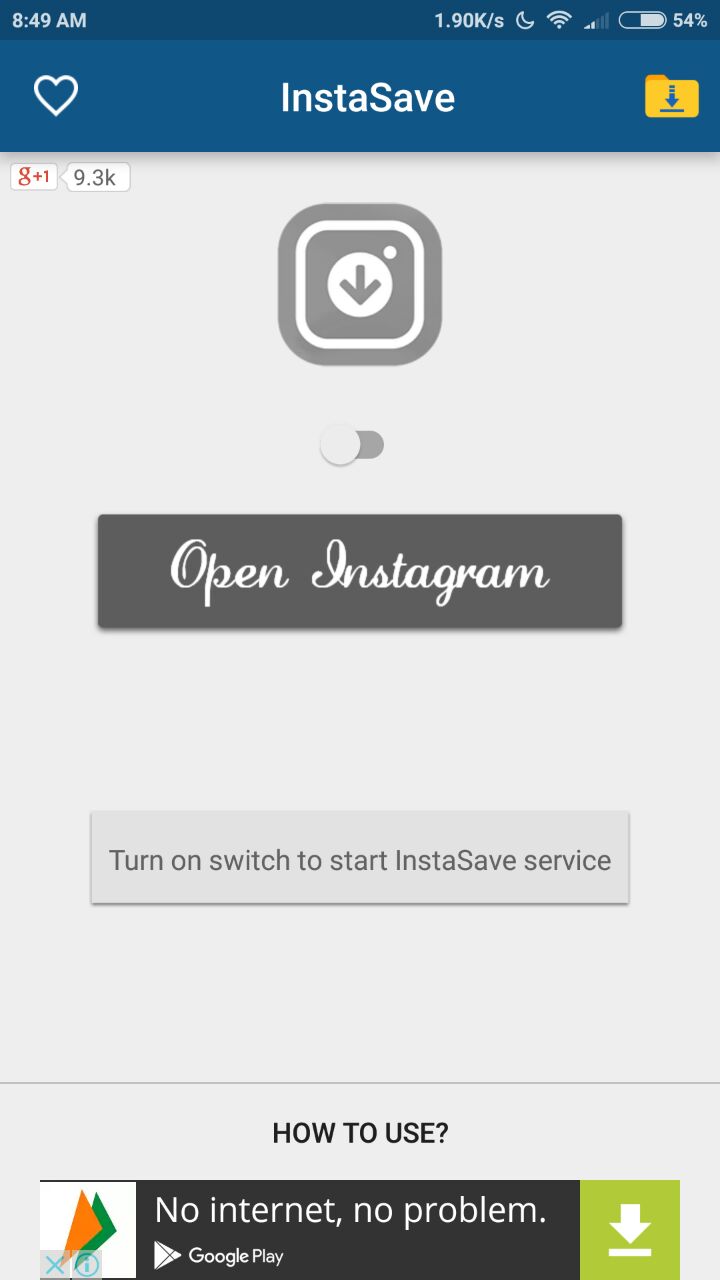 Enable InstaSave services here: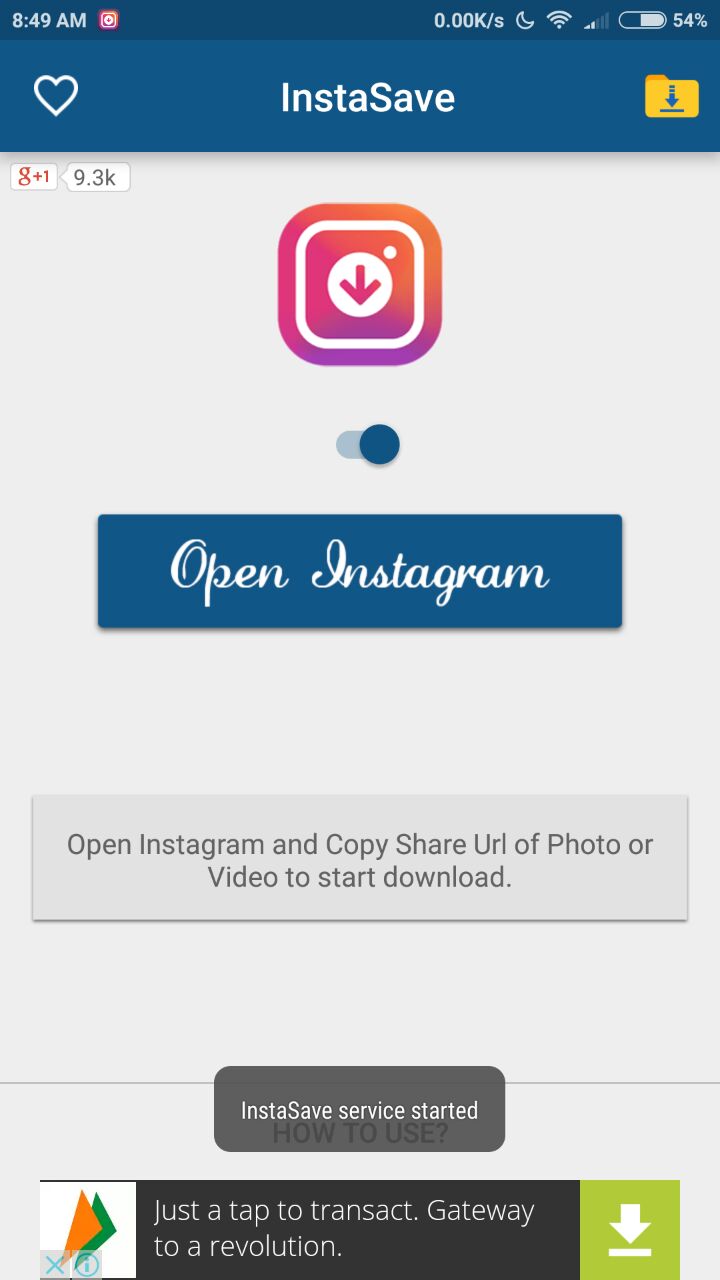 Then tap on Open Instagram option.
Now check the notification panel, if you see a notification like the following screenshot, your app is ready to save media: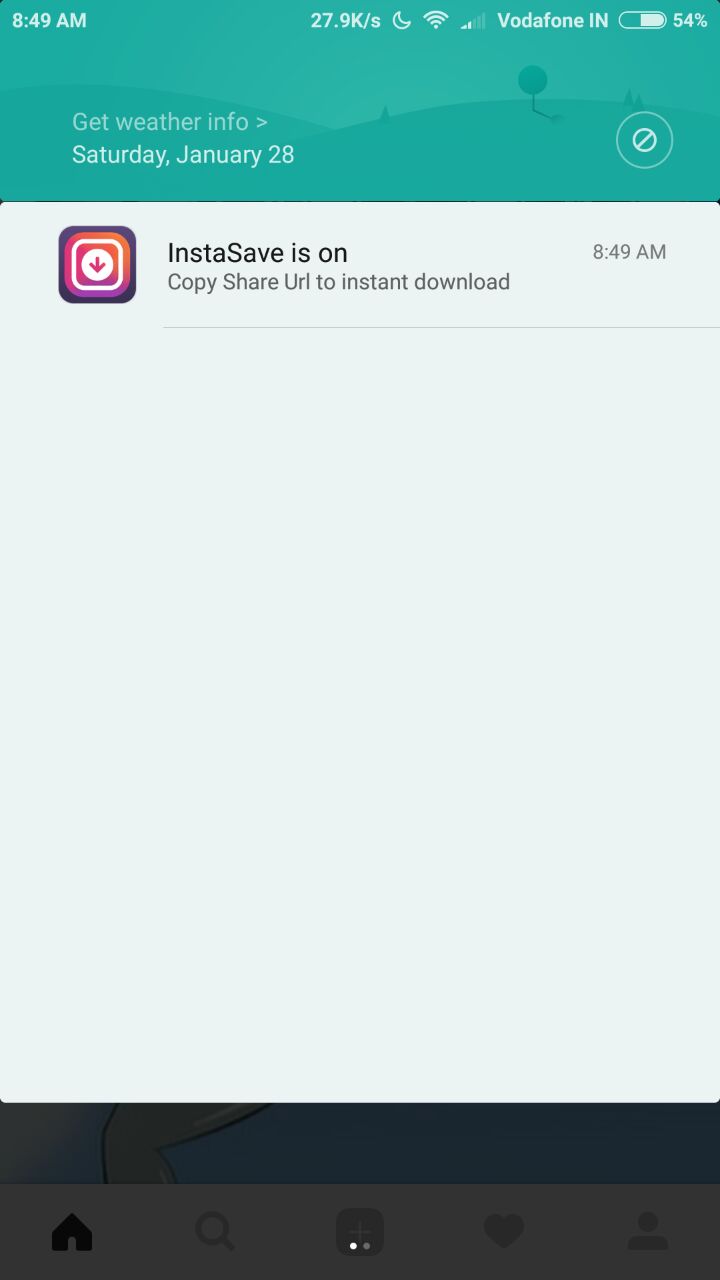 Now scroll through your Instagram wall and select any pic or video that you want to download on your phone. Then tap on that 3 dots at the top right corner of that post like this: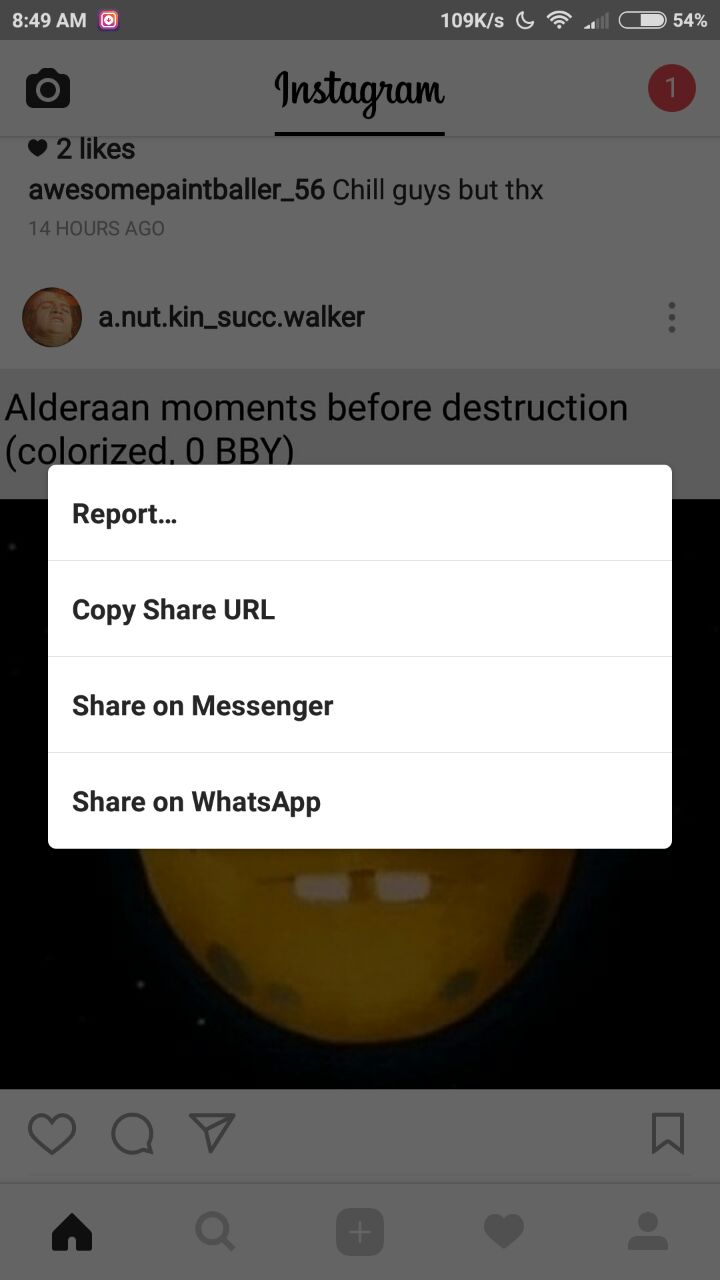 Now tap on Copy Share URL, that's all. You have successfully downloaded that particular image or video.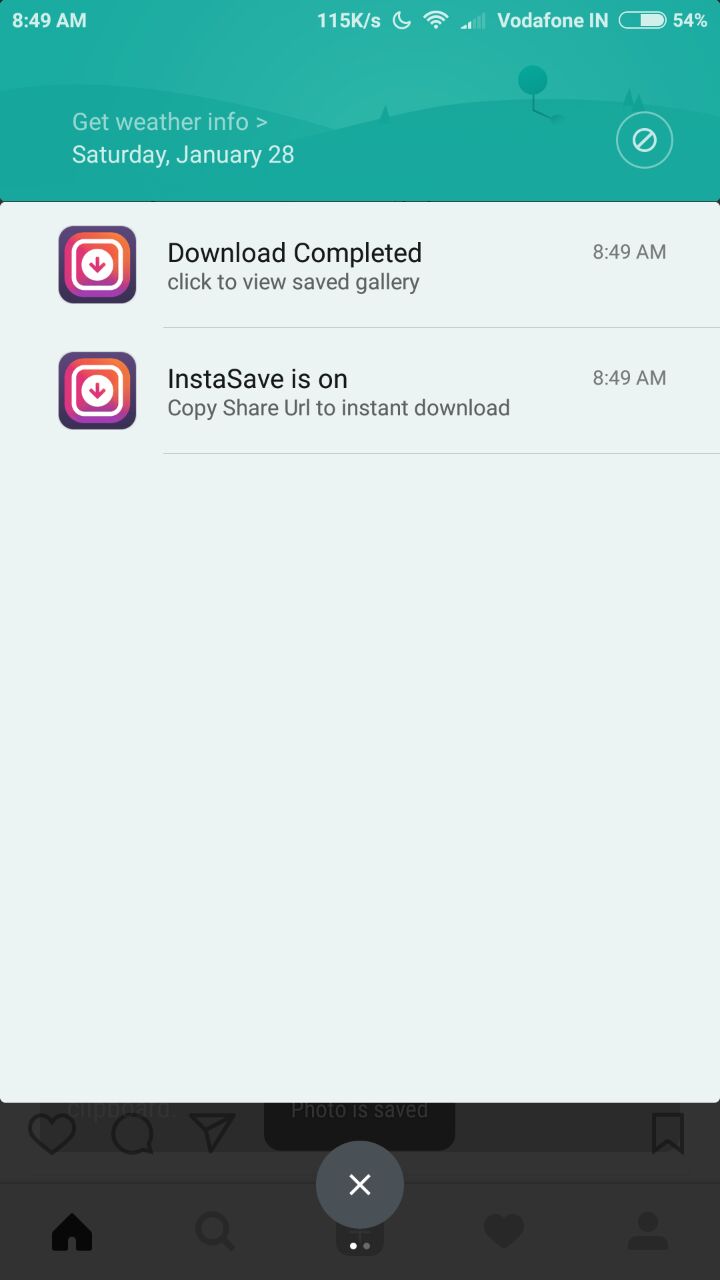 Now you can see Download Completed message in the notification panel, tap on it and you will be taken to saved media gallery. There you can access the saved images or videos.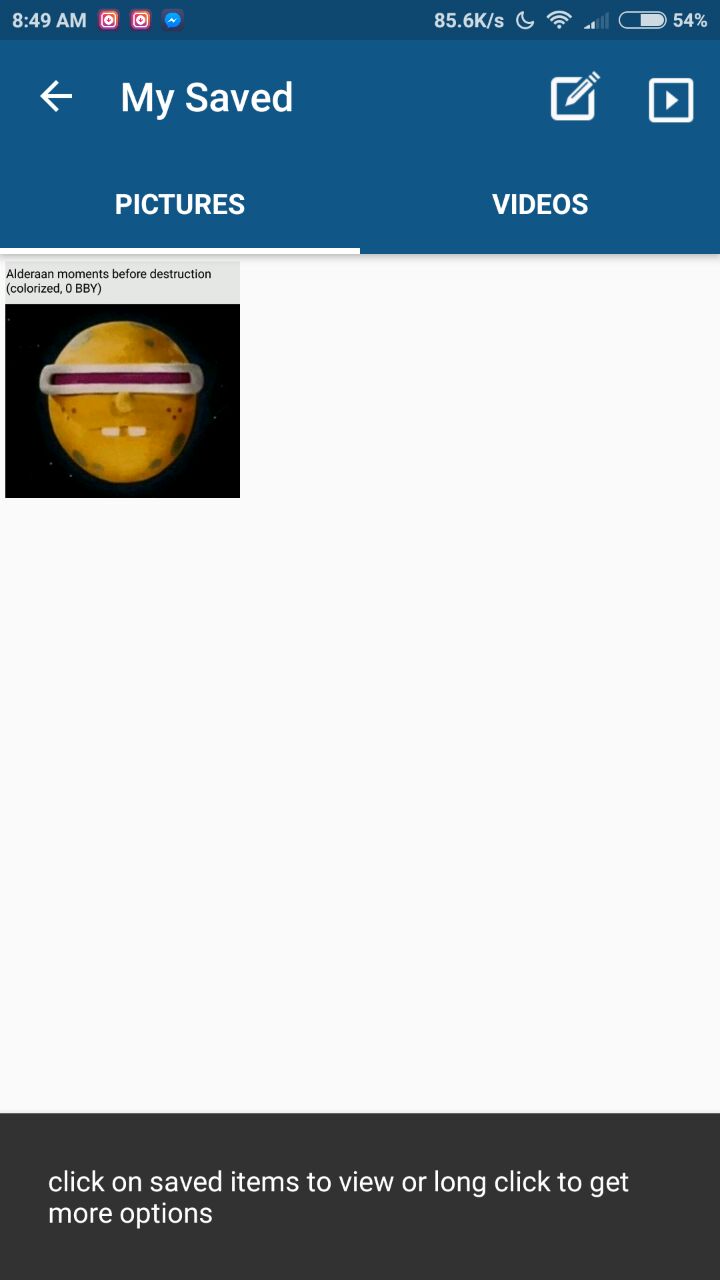 How to download your Instagram photos on PC:
1. Go to the Instaport website on your computer.
2. Login with your Instagram username and password.
3. Choose how you want to download.
4. Save the images to your computer.
To download Instagram Photo and Video, you have to follow the steps mentioned above. However, there are so many other apps and methods to download pictures and videos from Instagram. But this is the fastest and easiest way to do that. Follow all of them correctly and let us know what you think about this guide.
Tags: How to save Instagram Pics, How to download pics from instagram, save videos from instagram, download videos from instagram, instagram photo download, instagram video download, instagram download.