Google Play in India had just announced a new way of purchasing paid Apps from Play Store, by paying directly from Carrier account. The carrier payment system was initially announced in India back in May for "!DEA" users. Now the option has been expanded to two more carriers – Vodafone and Bharti Airtel.
The Payment option through carrier account is currently made available only for selected Prepaid users only. Pay carrier account will not be shown in other carriers users' devices. The payment option is seen only on devices having Airtel or Vodafone SIM cards. So then next time you purchase an app from Play Store, no need to worry about your Credit Card or Debit Card security, and no need to seek any gift cards. Just tap "Use Vodafone Billing" and Play Store will ask you for the permission to send an SMS to the carrier for verification. And yeah, you are all done. The appropriate money will be deducted from from your prepaid account and no more security tensions.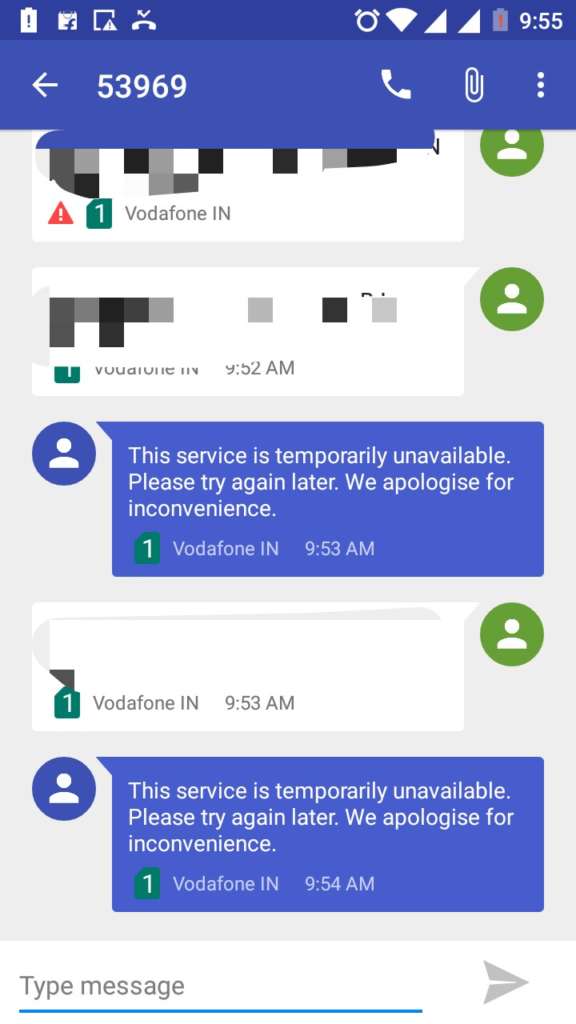 The Carrier Billing process is not actually failproof yet. Whenever I tried to add the Vodafone Payment system, the Vodafone pinged back an error message "This service is temporarily unavailable. Please try again later. We apologise for the inconvenience" . We could expect improvements and more carrier support for this Play Store payment feature very soon.
Wishing you a very Happy new year.