We all have been waiting for the next Smartphone from Google, co-produced with OEMs, expected to be named as Nexus, but the trump card have been taken out from the Google is rebranded to Pixel. Google today introduced two devices, both having name Pixel with different display sizes of 5 inches and 5.5 inches, made by HTC, but there is only Google Branding. This may adversely affect HTC, where the market has already beaten them from HTC 10 and now no branding on Pixel devices too.
Concerning specification, both the larger and smaller Pixel and Pixel XL smartphones differ only in the screen size. The Pixel features 5-inch display while Pixel XL with 5.5-inch screen size. Both are having AMOLED display and the 5-inch display has a pixel density of 441ppi when the 5.5 inch carries 534ppi. Both the devices are powered by Qualcomm's all new Snapdragon 821 Cryo SoC clocked at 2.15GHz, paired with 4GB LPDDR4 RAM. Storage options are same for both, 32GB and they provide Google Cloud storage and unlimited Photo and Video storage options from Google Photos at high resolution, even on 4K Videos.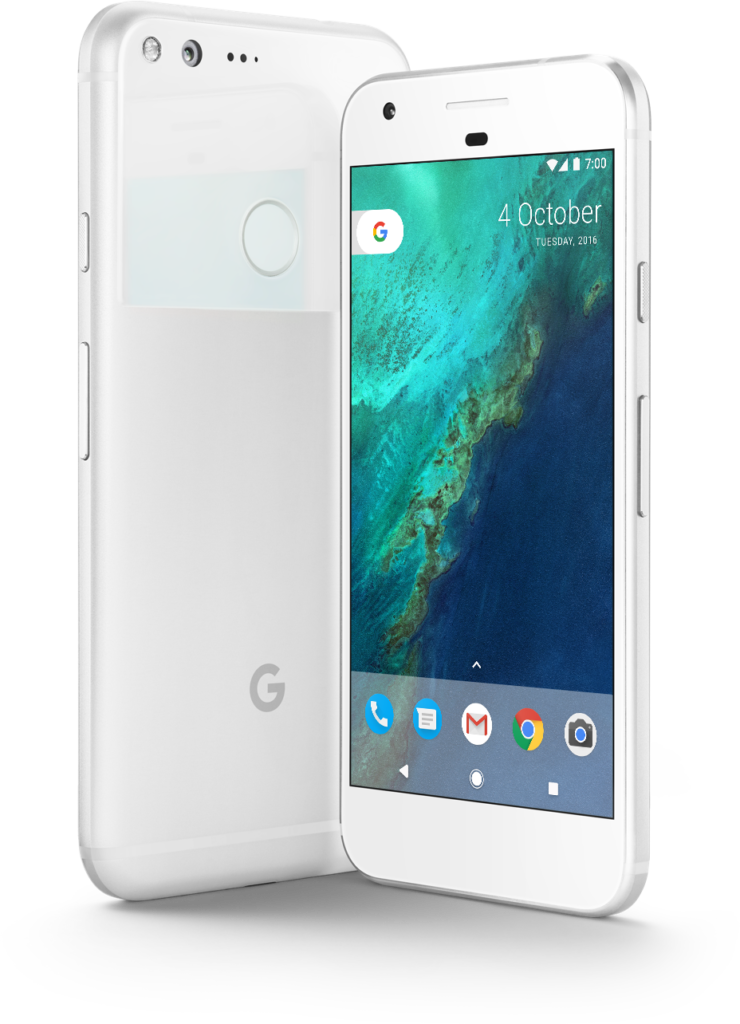 Coming to the design, Google Pixel devices are shelled inside a metal unibody, having a stylish glossy glass covering on half top of the rear panel. There is no camera bump (maybe trolling iPhone 7 !?). The bottom rear portion shows somewhat similar to the Apple's iPhone 6, from the corner to Antenna lines. The smartphones run Android Nougat 7.1, just a point above the initial release and as leaked earlier. On the top layer, it has the UI Pixel launcher, which feels same as leaked earlier several months ago. The icons go round; Google Search bar is partially hidden or docked on the left edge and the swipe up/down to launch app drawer. Google introduces the smartphone as the world's first smartphone to feature inbuilt Google Assistant, the great AI Personal Assitant from Google which had come attached with Google Allo. Google provides automatic update downloads whenever possible and install them in the background so that there will not be any need to restart the phone to apply updates and it makes stable in next reboot, kinda cool. 24/7 Customer Care assistance will be very helpful in solving any issues instantly via chat or call, without Googling them but from the Google itself. Now, the new tool specially made for Pixel lets you transfer files, important data, and everything else from any platform or device to the Pixel and vice-versa in a single task.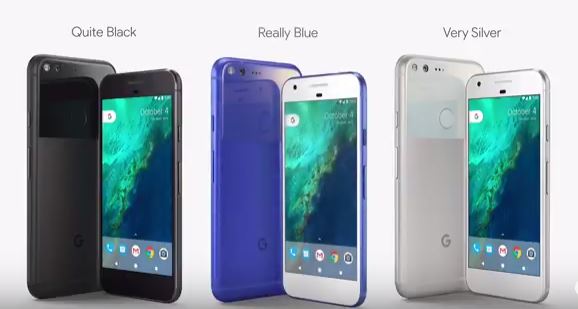 Considering the Camera Section, Google worked well in giving the powerful Camera lenses in Pixel. The Pixel's camera module is of 12.3 Mega Pixels (f/2.0 aperture, 1.22μm pixel size), having the greatest camera score ever in smartphones – 89 from DxOMark. The camera has many features like SmartBurst for lossless burst shots, HDR+ which enables image capturing in any light conditions with multiple shot exposures and Different Dynamic Ranges. The camera app is much faster and the shutter lag is obviously zero. The video stabilization helps to maintain high-quality video capturing; even the device feels terrible shakes.
Google Pixel and Pixel XL devices differ in battery capacity too. The Pixel has 2770mAh battery and Pixel XL boosts the 3450mAh battery, which is capable of running the device upto 7 hours in 15 minutes charging, that's terribly great. The USB Port is now ported into USB Type-C one, but the 3.5mm jack still exists.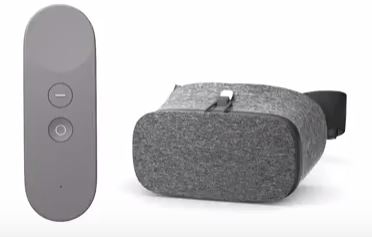 Along with the Pixel smartphones, Google also introduced a VR Headset named DayDream View. "Google is the first DayDream (VR) ready smartphone" – Says Google. It is powered by the DayDream technology and having a Remote Controller with a couple of buttons from the box. The significant portions of entire DayDream View VR Headset is made with Fabric and Clothing materials, which is som smoother, softer and 30% lighter that any typical VR Headset exists. Apart from the fabric, it has three color options – Slate (gray), Snow (white) and Crimson (red). There are amazing Personal Planetarium and a Shooting Game on space. Google promises to bring the J.K Rowling's upcoming Fantastic Beasts movie exclusively on Pixel devices through DayDream View. Google's Play Movies, Google Photos, Street View, Youtube – with entire library access, etc. support the VR. Additionally, 50 developer partners are coming with Stunning Apps and Games for DayDream VR this year, and many 100 followingly next year.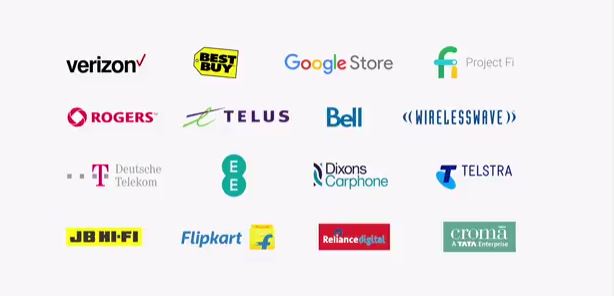 Pixel and Pixel devices are available in three colors – Quite Black, Very Silver and a limited edition Really Blue. The Pixel will be priced at $649 (or $27/mo ) for 32GB and $749 for 128GB, and the Pixel XL is priced at $769 for 32GB and $869 for 128GB – starting pre-orders today for US, UK, Canada, Australia, Germany and from October 13 in India. In, U.S, the devices are mainly carried by Verizon Wireless and many partners across the globe including – Best Buy, Google Store, Project Fi, Rogers, Telus, Bell, Wireless Wave, T-Mobile, EE, Dixons Carphone, Telstra, JB Hi.Fi, Flipkart, Reliance Digital and Croma. The Really Blue color will be sold only via Verizon Wireless in U.S and the other markets ill get both Black and Silver. The Add-On product VR Headset DayDream View will also be sold in these markets and will be priced at $79.