Google announced several new features and improvements for the various Google products and apps for Android. Now one of them, as announced by the company, Google Go is getting the capability to read out loud the web pages in 28 languages including Hindi and many prominent Indian languages. The company released this new feature on Tuesday and it already comes with the support for 28 languages. The other Indian languages in the list include Bengali, Malayalam, Marathi, and Tamil.
Considering India, the largest market for the Android Go platform globally, this new feature, which is mostly targetted for Indians help the company to bring more Indian customers to this platform. Despite the rapid growth of audio and video content online, the web is still predominantly made up of lengthy, text-based pages which aren't always easy to read on the go. So it's not surprising we've received consistent requests for Google Go to make it more convenient to access web content.
The official launch statement says: " Today, we're launching a new feature which will let everyone using Google Go's browser listen to webpages out loud. Powered by natural language processing and speech synthesis AI, this technology can read aloud billions of webpages in 28 languages smoothly, and in a natural sounding voice, even on 2G connections. It also uses minimal cellular data. This technology relies on AI to determine which  parts of a page to read, and which to leave out, so you only listen to what is important."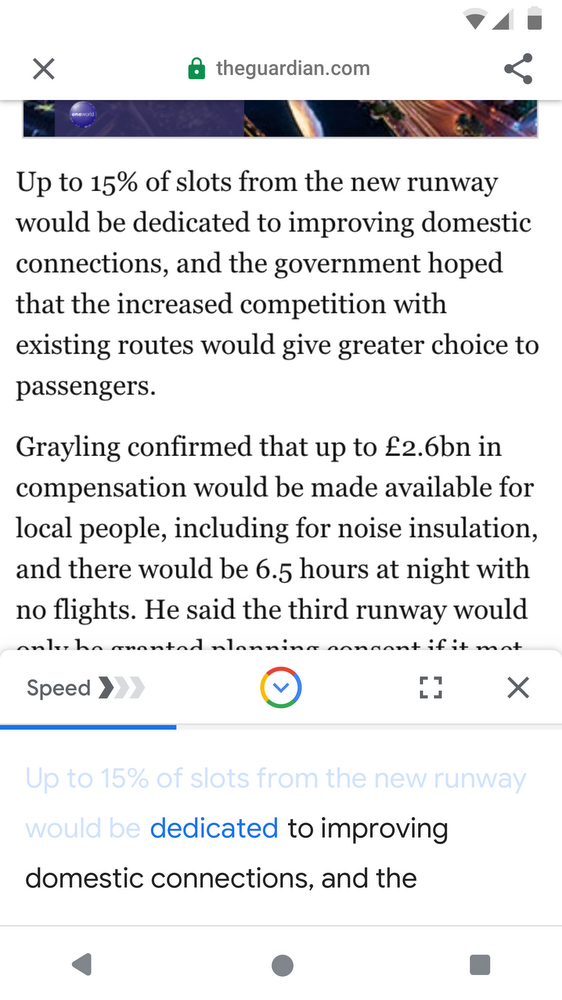 "People using Google Go come from many different backgrounds, and some might want extra tools to help read and pronounce new words—for example those with visual or reading impairments, people studying a foreign language, or those less comfortable reading long text. Today's update makes it easier for anyone to access the richness of the web. For those learning new languages, each word is highlighted as it is read, allowing you to follow along and helping accelerate your learning." – said, Mr. Simon Tokumine, Senior Product Manager, Google.