We have only a few weeks ahead of us for the official debut of the Nokia 8 flagship smartphone from HMD Global. Several benchmark results, leaks, and talks revealed the almost supposed specifications of the smartphone. The latest Geekbench result listings show the smartphone essential hardware features like processor, RAM, and the Software side techs. According to the listing, the Nokia 8 runs Android 8.0.0 on board, which is yet to be launched. As we all are eagerly looking forward to the both Nokia 8 and Android 8.0.0, this would be an exciting piece of news to most of you.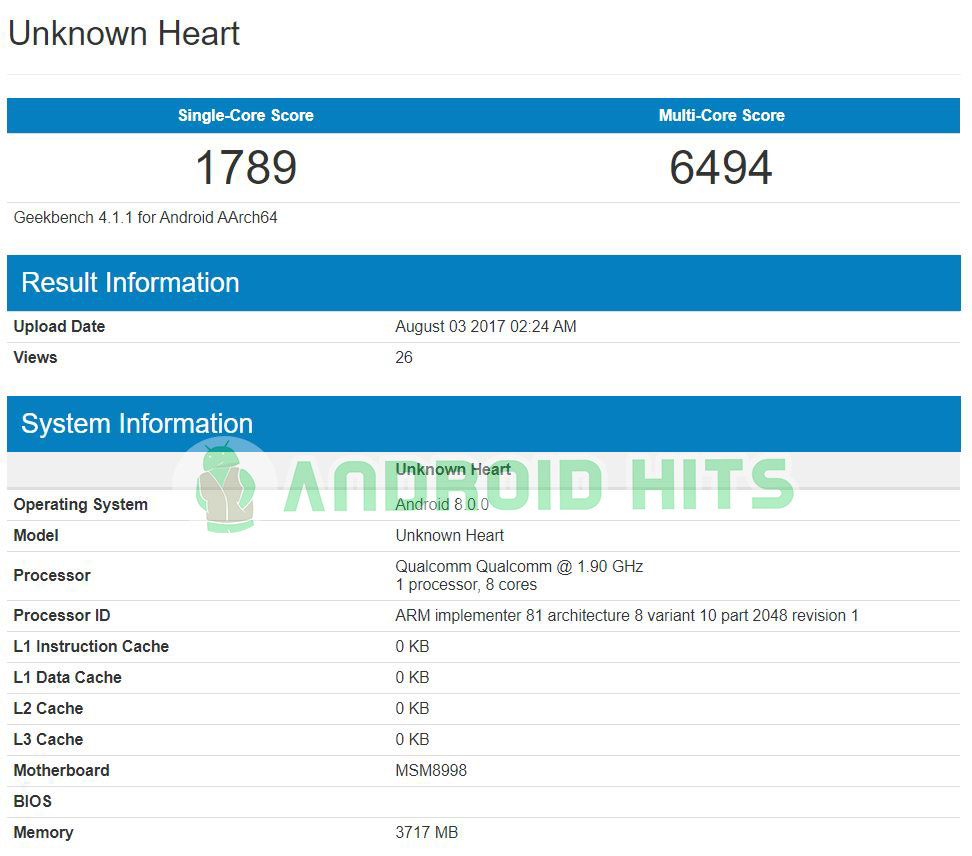 As the listing apparently shows the device with Android 8.0.0 running onboard, there is a higher possibility that the Nokia 8 would be the first smartphone to run Android Oreo/Octopus (aka 8.0.0). We can not also decline the chance of launching the device with Nougat on board and rolling out Android 8.0.0 update OTA.
Geekbench reveals the smartphone named Unknown Heart, which we supposedly took as Nokia 8 as there are no many other flagships out there to be launched with the Qualcomm Snapdragon  835 SoC. The device has only a 4gigs amount of RAM under the hood paired with the processor, and it is lower if we compare with the earlier rumors suggested eight gigabytes of RAM.