Google's feature-rich keyboard app for Android is very popular as the best keyboard app Android. The app is about to get a much-awaited feature in the next update. The app will include a battery saver feature in the next update of the app. An APK tear-down by 9to5Google has revealed the presence of this new feature in the beta build. As revealed by the publication, it's referred to as a "dark theme," which, when enabled, would turn off the bright theme as well as disables animation-heavy features of the app (like stickers and bitmoji) to save battery.
Gboard might soon gain a battery saver theme that can be enabled manually by the user or automatically by the device when the corresponding Android battery saver mode is enabled. Refered to as a "dark theme," power savings could come from disabling various expressive features that are heavy on animations and switching away from a bright keyboard theme.
It is a good time to point out some of the recent developments at Gboard regarding more AI-based features and add-ons. The AI advances also helped in improving the Gboard's Natural language identification. As a result, the new prediction will produce an absolute phrase needed to succeed the previous words. The old versions were only able to suggest possible words using predictive engines, but now this is a notable improvement.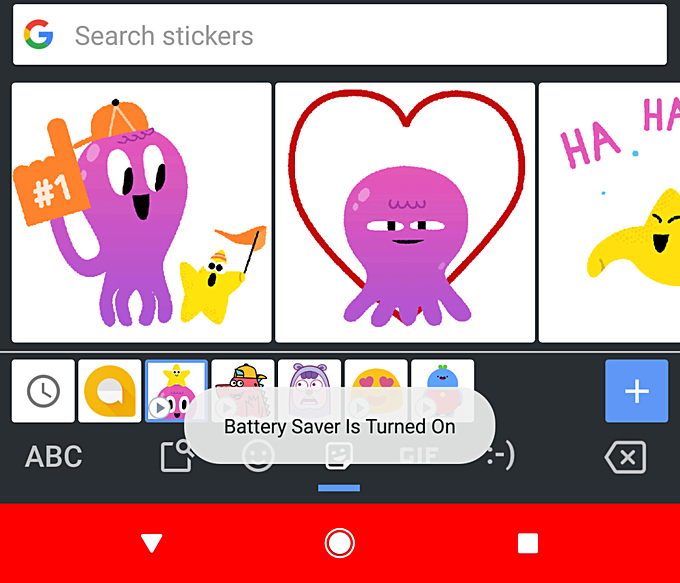 These advances are made through advances in Artificial intelligence. The AI-powered predictions and native language identifications make the Gboard to its best. Google's keyboard is evolving much faster and better with the update rolled out today. Hope changes will be applied to iOS soon.