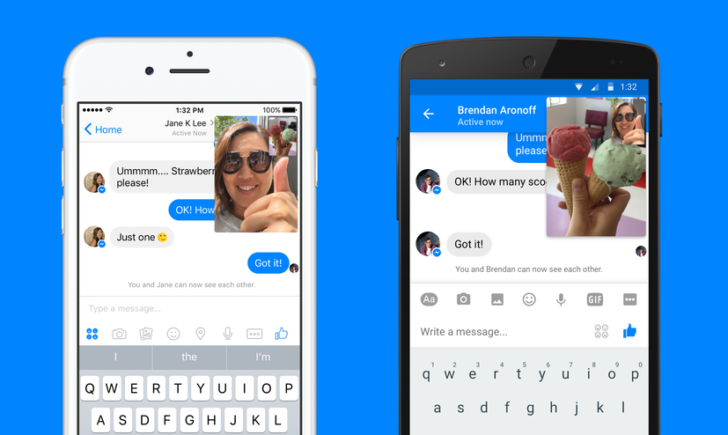 As you might already know, Facebook messenger is now more than just a chatting platform. It has big impact in the day-to day business and real life situations. With the newly added features, Facebook messenger is more brighter now with around 900+ million active monthly users.
Now the Facebook adds another greatness to your favorite Messaging app. Facebook messenger gets the instant video feature. As Google has revealed at Google I/O 2016, it is now very easy to send a quick video clip while you are discussing or simply talking with someone. You can send quick videos with single tap. It was first introduced with the Google's newly launched video chatting app, Google Duo. Now it comes to Facebook messenger too. Now onwards, a floating button will persist there when you chat with someone. So that you can quickly send video samples if they accept it.
With Instant Video, you can bring your conversations to life in the most authentic way — seamlessly and instantly. It's perfect for sharing quick moments with friends who aren't right by your side or making your conversations richer by seeing each other face-to-face when you are messaging. Sometimes you want to ask a friend's opinion on a pair of shoes you want to buy, weigh in on what ice cream flavor they should bring home, or just want to see your BFF's reaction to your witty message when you're in a place where you can't actually talk live.
Facebook says that this new feature will let you to solve real problems for real people. So download it now and enjoy.
[appbox googleplay com.facebook.orca&hl=en]
Source: Facebook.