You probably had missed something from your Hard drive or any removable disks recently, that's exactly why you are here. It is quite common that people deletes some files or they removed accidentally, and we should be in need of those files in some moments later… yes, it hurts. To recover those files, we need to struggle a lot with Data Recovery experts, computer technicians, etc. Are you in search of best data recovery software ? Here comes EaseUS's great software for the lost data recovery, having significant capability compared to other data recovery software.
EaseUS Data Recovery Wizard is a free data recovery software from EaseUS Software Company, which can recover the lost data from the hard drive. There are currently two types of EaseUS Data Recovery Wizard is available -a free version, Pro version and a Pro+WinPE version. The free version itself can do, but the data recovery is limited to a 2GB per user. The company also provides a Data recovery amount extending the option, by inviting others to use the software. In an overlook, all the plans including free version have the same capability, except in the case of the technical support and license upgrade, which usually not matters to average PC users. There is no lifetime upgrade in the free version. Pro and Pro+WinPE versions sport single license. Additionally, Pro+WinPE version has an inclination of Emergency Bootable Media support.
Using EaseUS's file recovery software, you can recover lost data from various devices including PC, Laptops, Smartphones and even Cameras and media players. It also supports memory sticks and SD Cards in various classes and can recover all the lst data at its best. It can help you in recovering data which are lost in different situations including – Accidental Deletion, Formatted, Hard Drive Failure, Virus Attack, System Crash, Partition Loss, RAW Partition and Other Cases.
The UI of the EaseUS file recovery software supports a wide range of languages including English, German, Japanese, French, Brazilian Portuguese, Spanish, Italian, Dutch, Chinese (Traditional), Chinese (Simplified), Swedish, Danish, German, Russian, Norwegian, Polish, Hungarian, Arabic and Turkish.
Highlighting features
Unlimited amount of data can be recovered
Any type of data loss can be revoked
All types of files
Support for different kinds of data storage devices including External HDD, Pen drives, SD Cards, Smartphone, etc.
Partition recovery
Deep level scanning
Recover Deleted files
Bootable Media for emergency
Auto BAD Sector skipping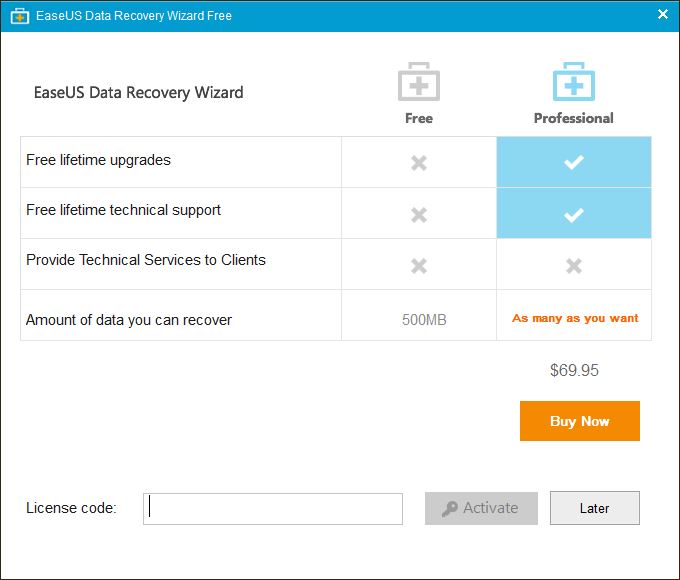 How to recover data using EaseUS Data Recovery Wizard?
Recovering data which has been lost from the drive using EaseUS Data Recovery Wizard is as easy as 1-2-3. The only thing you need to do is choose the appropriate plan suits for your need and download. The free version or Pro version priced will be massive enough for typical users who want to recover only a small amount if data lost.
After installing the file recovery software, open the application and select the file type and then click scan. This will scan the selected drives and partitions for the lost data very deeply, and you can recover them.

PROS AND CONS
Pros
Faster Scanning
No unwanted self-promotional ads
Straightforward and easy-to-use User Interface
Free version is available
Multi-lingual support
Occupies a less space to sit on drive
Supports every type of storage devices
Cons
Scan stuck when it seem to pass more bad sectors
Only a single drive can be scanned at a time, not the entire disk
Only 500MB of data can be recovered initially in the free version.(More will be available as per the invitation)
The Bottom-line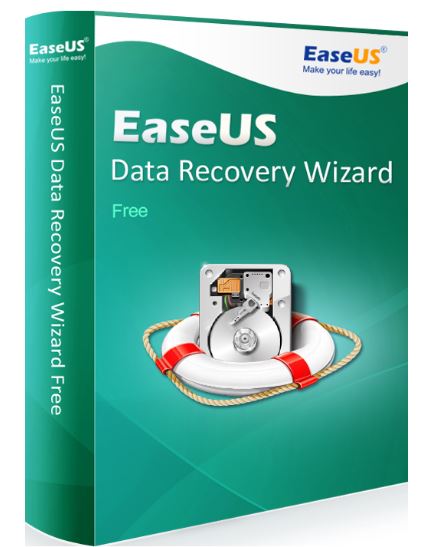 EaseUS is a well-known Software developer among data handling sector, having a great range of products from partition wizard to iPhone data recovery software. This Data Recovery software stands unique among all the other Software packages available like Recuva tool, etc. As there are many limitations to the free version, the Pro version or higher will be more suitable for the professionals and high-end users.
The pricing of this data recovery tool begins in free and ends up at $69.95 for Pro version, while the Mac version costs $89.95 for Pro version. The Pro+WinPE for windows costs $99.90. How is this
How is this article ? Like this: