Duplicate files on your device accumulate in different forms (audio, videos, music files, pictures, document etc.) in large numbers over time. These identical files generate due to various reasons like file transfer, file downloading, data backup etc. These files not only occupy precious storage space on your device but it also affects your device speed and performance negatively. You can perform manual cleaning of your device to get rid of these files. Though manual cleaning consumes a lot of time and doesn't guarantee accurate results. To deal with it, you can use duplicate files remover tools for instant results.
One such tool is Duplicate Files Fixer, which offers various features to deal with all your duplicate files related worries. Let's discuss some of its unique features and functions here.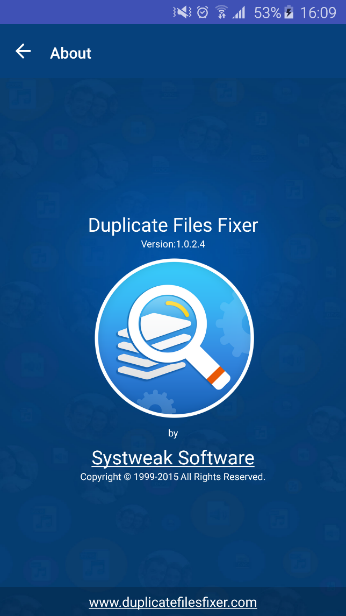 Select Scan Type: To start working on this app you need to select scan type first. You can select any specific folder (audio, videos, pictures & documents) or can opt for full scan mode. When you select full scan mode, the app will scan your complete device storage including SD card (except on Android 4.4 version). In the case of full scan mode, the app will display results in different categories. Once selected the scan mode next is to hit Scan Now button to start scanning process.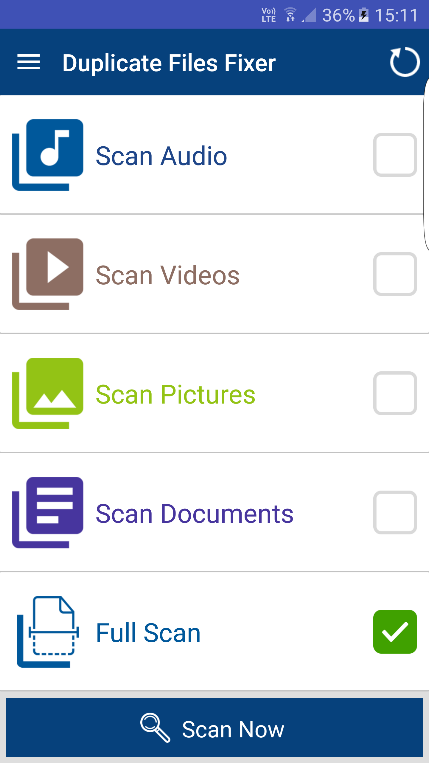 Scan in Process: Scan process is swift and designed to deliver instant and accurate results. In case, you have selected full scan option, the app may take some time to scan the whole device. However, you can expect reliable and instant results.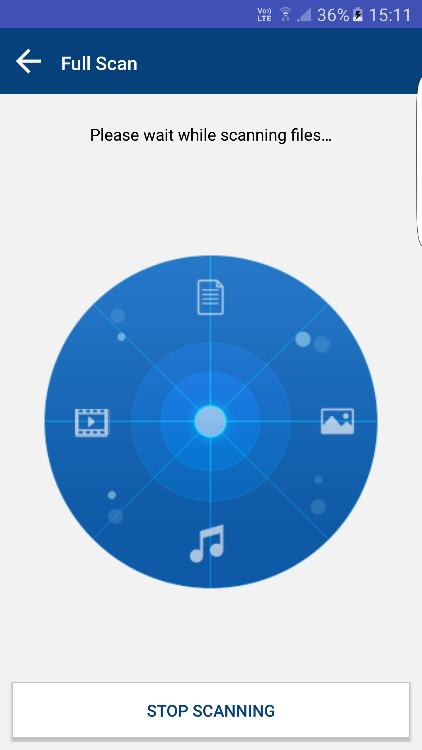 Scan Results: Scan results are displayed in the auto-mark format in groups, where last file (s) of the group remain marked to be deleted. You can "Unmark All" files to select them manually or select "Mark All except last" option to mark a first file (s) of the group. Here you can take backup of the files or simply delete them to recover some storage space.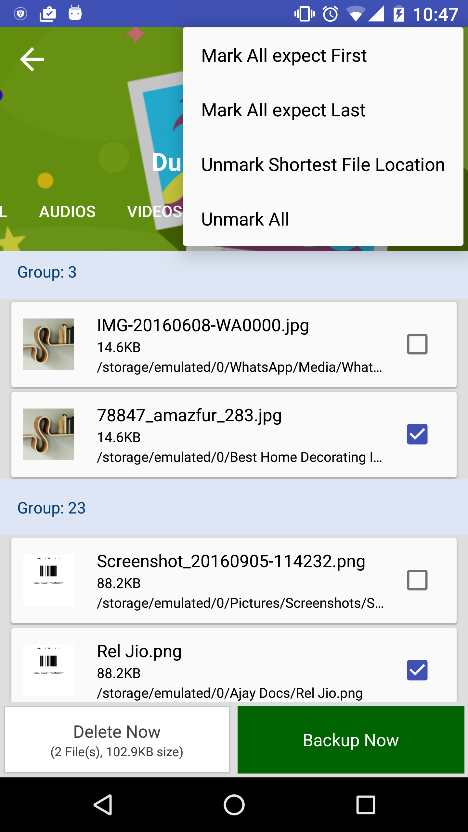 Unmark Shortest File Location: You can find this option in the menu (three vertical dots in upper right corner) of the scan results. Using this option, you can unmark those similar files which exist at the shortest file location of the device storage. This way you can avoid these files deletion and access them quickly. AT the same time, it will remain those files marked for deletion which exist at the longest file location.
Settings
Ignore list: This feature is a useful addition to the app. Using this feature, you can add or remove any file to the Ignore list to avoid its scanning. Using this option, you can retain your important data untouched.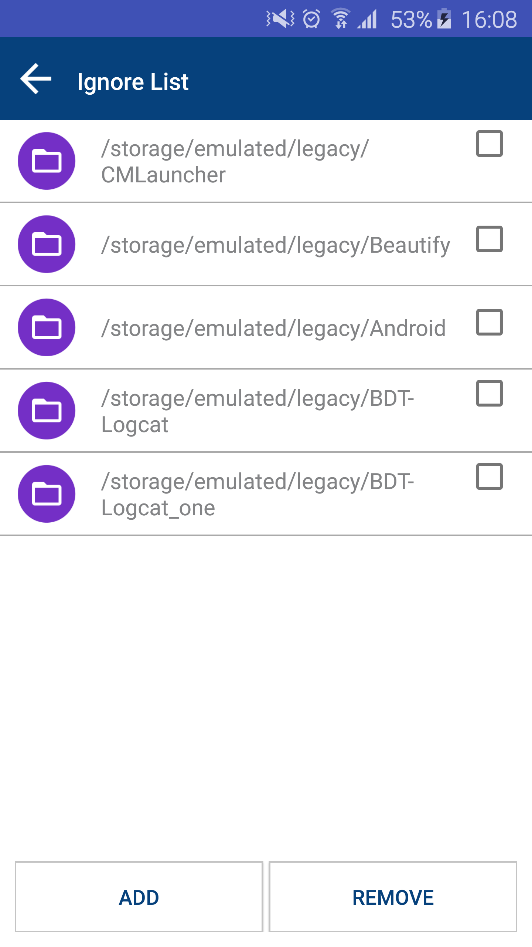 Scan filters: Using this feature, you can set certain filters to refine your search for duplicate files on your device. You can select filters like same name, same size, and same content. You can even add 0-byte files or include hidden files and folders in documents and full scan search mode. This is a useful feature to set different parameters to scan and find identical files.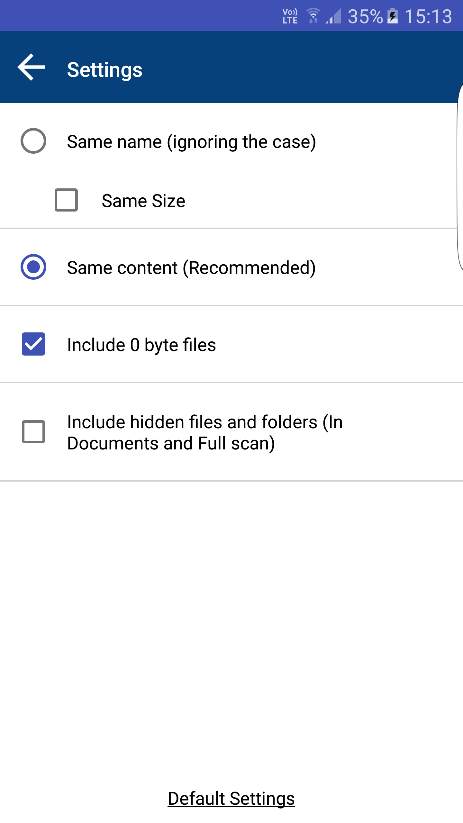 Language: App is designed to help users around the world. It offers multiple language options to perform numerous tasks on this app in the language of your choice. Once you select the language, it will instantly convert all options in your selected language. The app covers almost all major language options.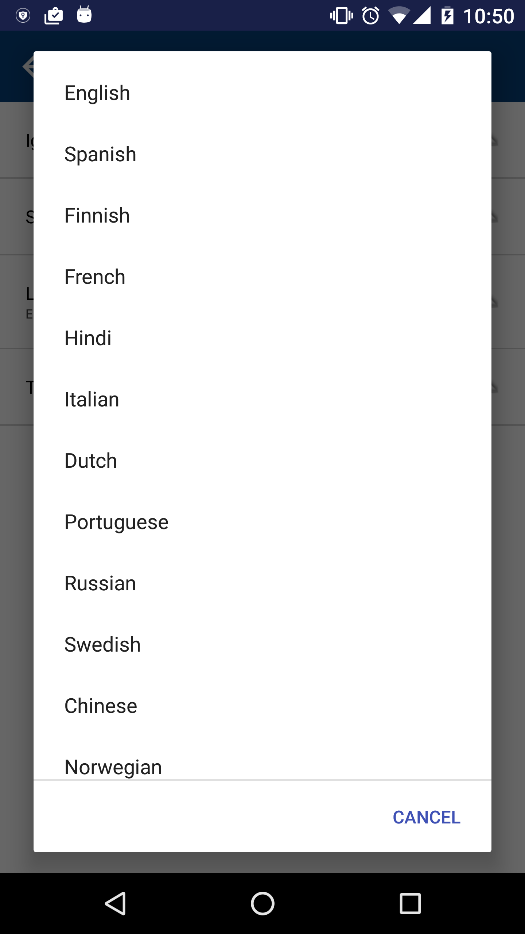 Themes: App offers two intuitive and user-friendly themes to cater tastes of different users. You can select classic or material theme to perform tasks on this app. Both the themes are easy to use and effective.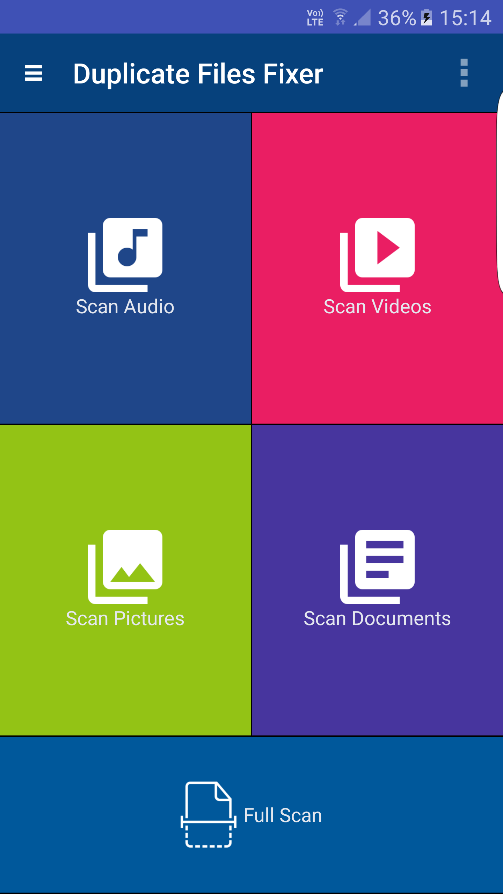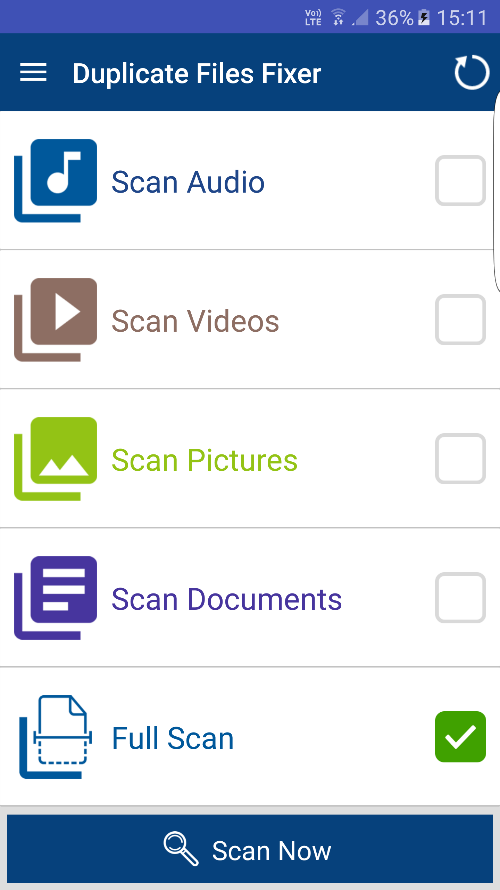 Verdict: The app is designed to deliver instant and accurate results. It uses advanced algorithms to find and delete all type of identical file on your device. You can use this nifty tool to de-duplicate your device storage effectively to manage it better. We highly recommend this tool to users around the world.