Drones are getting much exciting deal offers in Amazon International Shopping Portal, from palm-sized to professional larger ones. Now, this pocket-sized, or even just palm-sized mini foldable drone is getting a huge discount at Amazon. The DROCON Scouter Foldable Mini RC drone for kids is an interesting gadget that you can grab to let your kids play with drone kinds of stuff. 
The DROCON Scouter RC Drone looks similar to typical drones, it is very small in size. If you are a newbie on drones, this particular product is suitable for your needs and you can learn Drone piloting easily without any complications. Interestingly, this DROCON branded Drone has many stabilization features including Altitude Hold Mode, One Key Take Off and Landing, 3D flips, and steady fly.
With the Altitude Hold Mode on, the drone can hold onto a particular position in the air, as it manages to be stable at the exact height. It can also spin 360-degrees continuously towards a direction from a specific altitude. With a give 'One Key', you can make the drone Take Off or Land easily. Also, 3D flips on this much cheaper Drone makes this a 'must-try' product. There are three-speed modes given in the remote control of the drone- Low/Middle/High You can upgrade to each speed level gradually as soon as you get practiced with drone flying.
There are many other unique features have been given to this drone at this affordable price tag like Search Light, Foldability, Dual charging methods, etc. The drone itself can be kept inside the controller after usage, whereas the controller sizes merely a smartphone or a PSP. The drone battery will get charged completely within 30-40 minutes. You can either use USB Port or The Controller built-in battery charger t boost up the drone.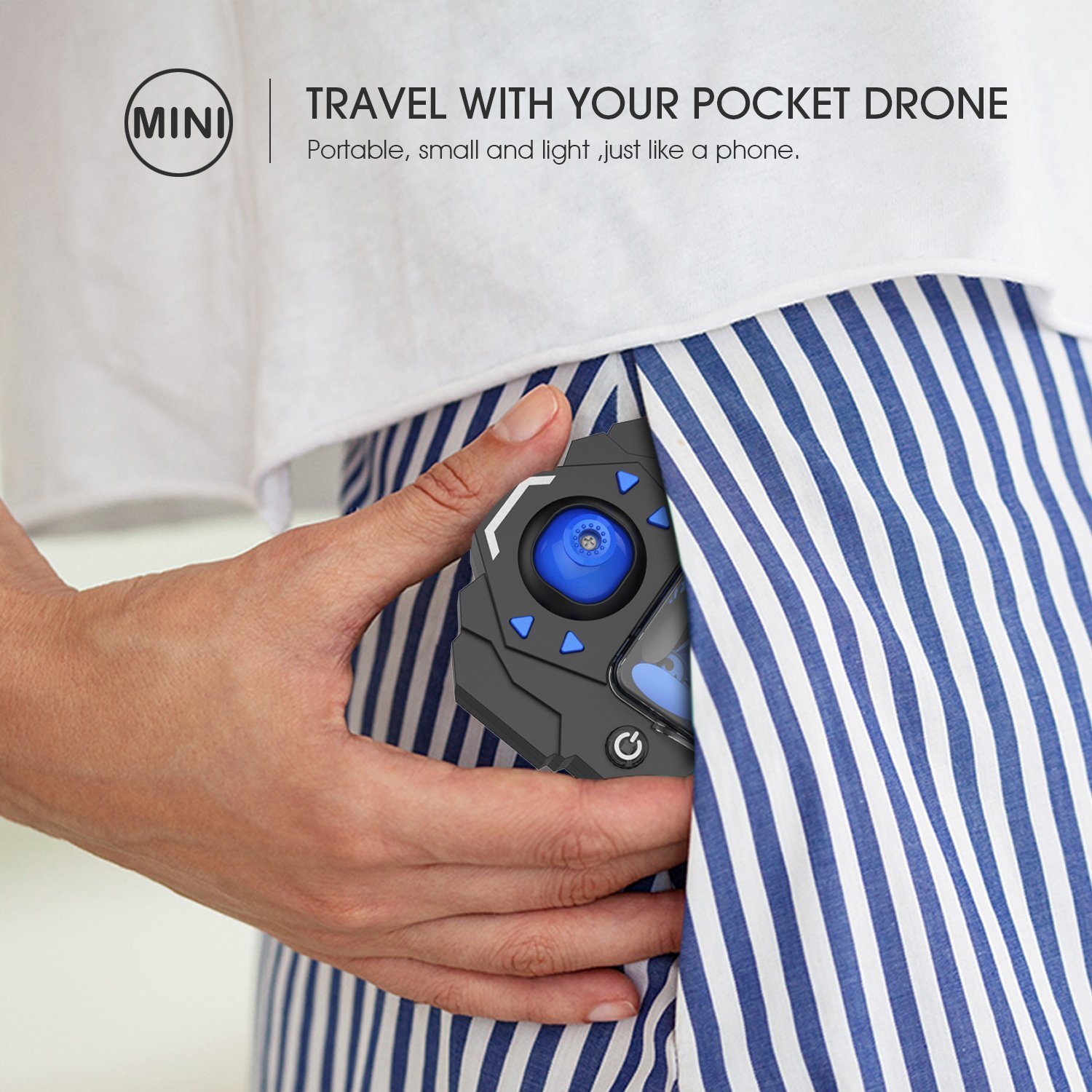 The DROCON Scouter Drone is suitable for both Children and Beginner adults. With this special Amazon Coupon Code, you can buy this drone at just $19.99, which is %50 off of the original price.
Coupon Code: A3YOMC5K