Huawei launched their Mate 9 flagship smartphone six months ago. The original device was costing around $599.99. It was not a small price for the device. But now, you can bag it for just $380. But only a refurbished model. You can now purchase a Huawei Mate 9 smartphone with $220 off.
The refurbished unit of the Huawei Mate 9 is now available for purchase at Best Buy with a greatly discounted rate. You can grab the device for just $380. This is definitely a good deal as you will get a discount of $220, which is not a small saving. If you don't know, refurbished units are actually same as the normal units, but comes with some small scratches and dents in the body. But they will work like the original unit without any issues.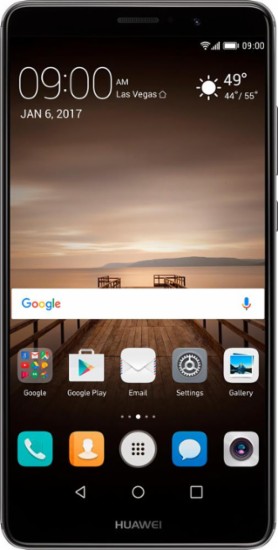 However, please note that the refurbished devices come with 90 days of warranty only. But still, they are a good choice when it comes to saving money. The Huawei Mate 9 comes with a 2.4GHz Octa-core processor coupled with a 4GB of RAM. It offers a 64GB of internal storage capacity and you can use a microSD card slot as well. The Huawei Mate 9 boasts a 5.9-inch display and a dual lens camera setup. If you are interested in grabbing the device, do check out the link below:
Buy now from Best Buy.