If you are looking for a good deal for your next smartphone? Then now we have an amazing deal of the Huawei's new Honor 8 smartphone. Now you can save up to $100 when you buy an unlocked variant of the Huawei Honor 8 from Amazon.
The device is being available in the Amazon since last September and the original price for the 32 GB model was $399. But now for a limited time, you can grab it for only $200. That means you will be able to get save up to $100 when you buy it now from Amazon. The 64GB variant also available for this discount and you can get it now for only $349.99.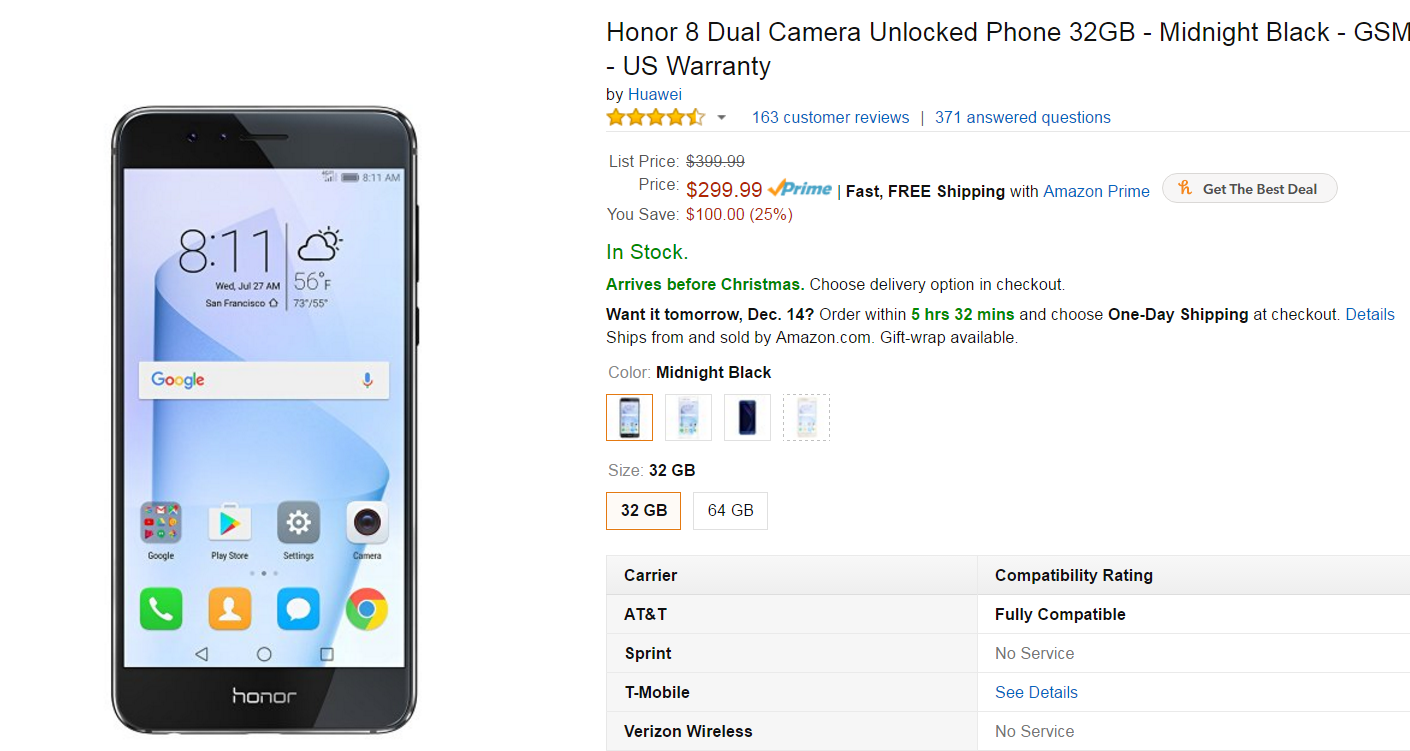 You have the power to push culture forward. That's why Honor created a phone for you – the new Honor 8. It's the smartphone that opens your eyes to a world of possibilities. The innovative bionic 12MP dual lenses of the Honor 8 are your eyes to the world. One lens allows for rich color and the other lens is monochrome to give you more light and increased sharpness. Together they help you capture crisper, more detailed photos day and night. Plus, the fusion focus technology of laser, depth, and contrast helps you take the best pictures even under the most challenging conditions.