BLOCKS smartwatch came up with some innovative ideas under the sleeves when people were running madly after wearable devices. The BLOCKS is considered as the world's first modular smartwatch, which can add up or reduce the features in need. The device entirely had been showcased a couple of years ago, declared to be an innovative product. Now it is open for sale at $225.
The of BLOCKS smartwatch did seem appealing when the creators convinced the whole idea to the world. Through the Kickstarted fundraising campaign, the even raised more than 1.6 Million dollars within a short time. After that, there were no serious updates from the creator side, yet they seldom said about the arrival of the modular smartwatch soon.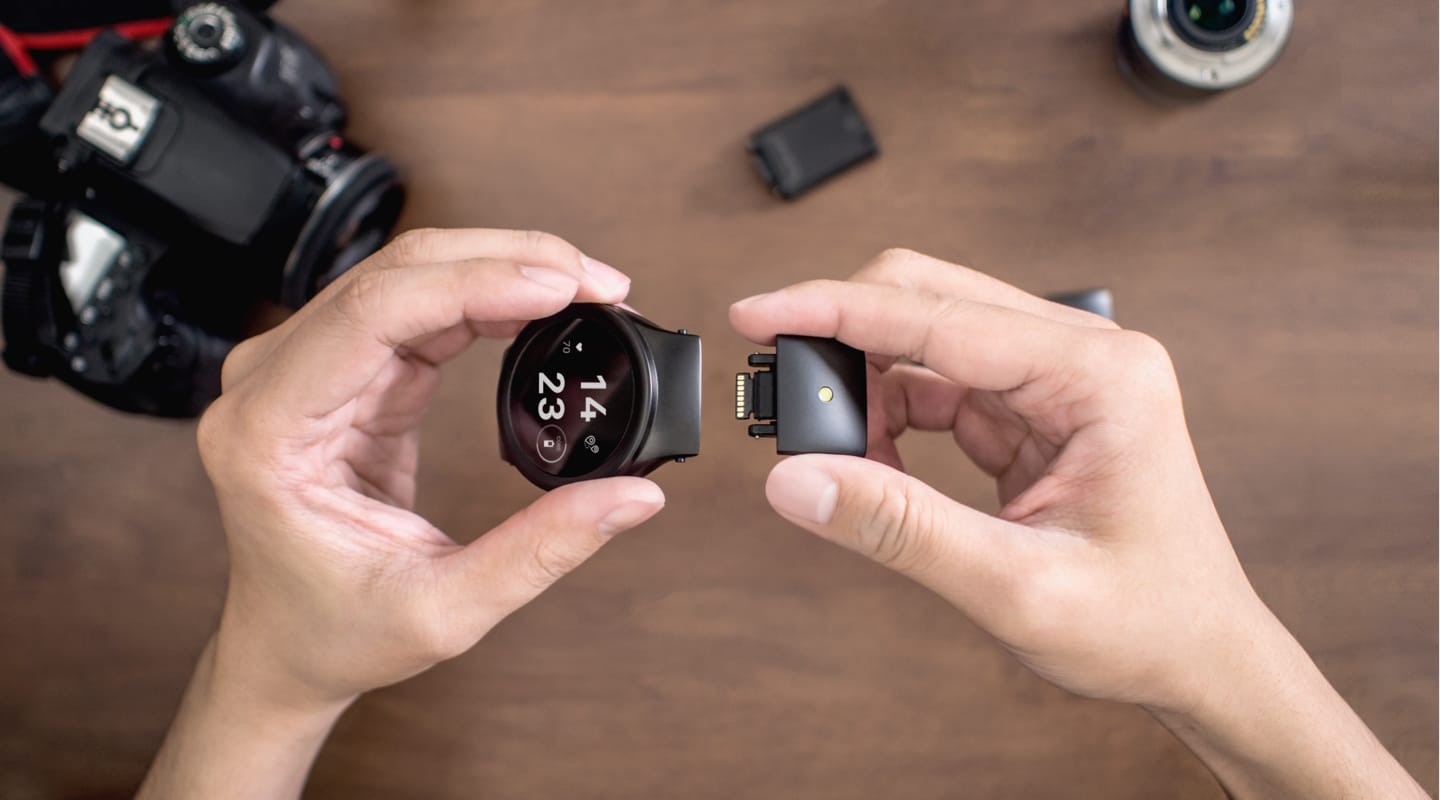 Concerning the spec sheet of the BLOCKS, the smartwatch features a 1.39-inch anti-glare AMOLED circular display, looking similar to most other smartwatches in the market. The device boasts a MediaTek processor under the hood, paired with just 512MB of RAM inside. The internal storage is limited to 4GB, boosted with a 350mAh battery which seems little not enough for this smartwatch. Fortunately, the device runs latest Android Oreo operating system onboard and will support almost every Android smartphone over Bluetooth.
Let's talk about the 'real-BLOCKS' feature of the smartwatch, i.e., the modules which make the smartwatch apparently modular. The company offers almost half a dozen of modules which can be attached to the device. The external modular blocks include temperature/humidity/Baro sensors, heart rate sensor, LED flashlight, smart button, GPS, battery extender, etc. Each of the modules cost $35 each, and the smartwatch body itself costs $259. So in case you want a smartwatch with generally seen sensors and still looking for BLOCKS, then you will have to pay more than $300 or so. At the same time, you can grab many other top banded smartwatches below $250 with plenty of inbuilt features.