You all know about the autoplay feature on desktop YouTube, where one video ends and the next one in the playlist automatically starts. Now this feature is on the Android version of YouTube as well. The new update for Youtube app for Android brings this new feature into life. This is a pretty nice feature for those who are very fast in real life.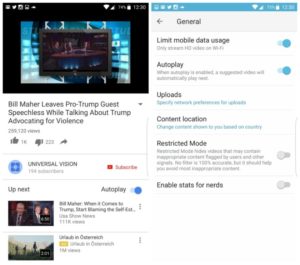 This feature is out for quite some time for some people, but other have not even heard about it. There's no update for this feature, you just need to wait for this feature to appear on your Youtube app. When it arrives, you will see a toggle under the subscription option of the channel. This feature also appears in the general settings of the app and is enabled by default. What do you think of this autoplay feature? Please share your thoughts with us.
Download YouTube App for Android.
[appbox googleplay com.google.android.youtube]