At the Computex expo in Taipei, Asus had launched Zenfone 3 as the modern candidate in the Zenfone series. The device has got a lot of attention due to its modern look, design, and features. Asus tried their best to bring a game-changing device to the emerging smartphone world. For that, they have added so many tweaks to the Zenfone 3. The Zenfone 3 comes in three various size options. They are Zenfone 3 Deluxe, Zenfone 3 and Zenfone 3 Ultra.
Now, we are reviewing the Asus Zenfone 3 smartphone for our readers. Our review unit is a white colour variant of the smartphone. It is actually a ZE552KL model of the smartphone. Read on..
Design, display and the build quality  
One of Zenfone 3's major highlights is its new design. Unlike all other models in the Zenfone series, the Zenfone 3 has a great design and a good looking body.  The Zenfone 3 is available in three color options. They are Black, Gold, and White. We received the white color variant for reviewing, and we compared it with the black color Zenfone 3. But in our opinion, we prefer the white variant over its black counterpart.
The design of the device is very sleek, it has a both a glass front and back and looks very attractive. There is a 1big issue with this build; the device is also extremely slippery and hard to hold in hand. We would recommend purchasing a case for a better grip and to protect this elegant looking device. Unlike other similar models in the price range, Zenfone 3 has an ultra-lite body. You won't feel any weight when you are holding the device. So it can't make the feel of a solid structural design. But at the same time, it does not give the feel of a premium smartphone. But, everybody loves lite-weight devices as they are to carry and manage. The back glass body gives an extra advantage to the device as it is very sleek and sexy.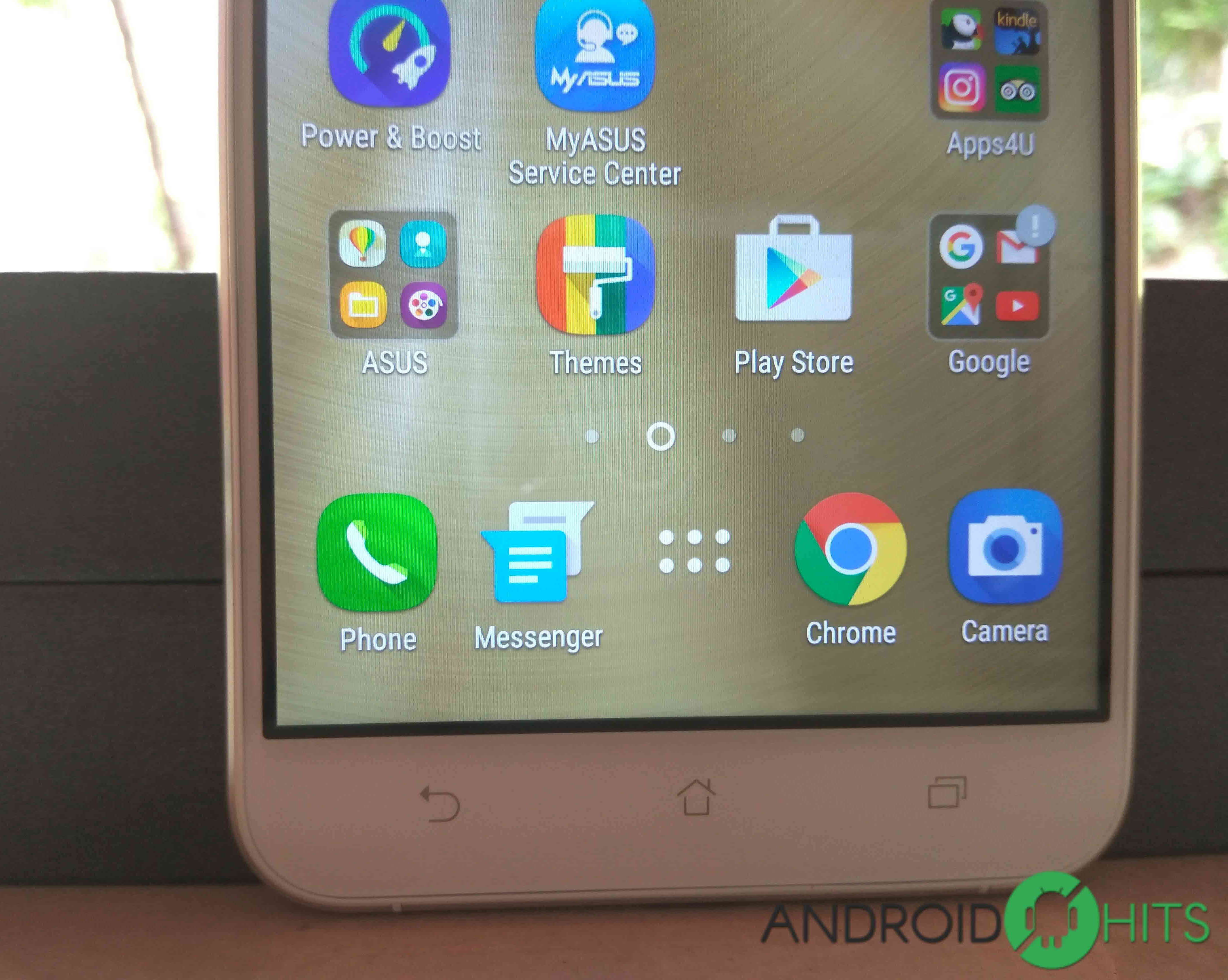 The backside of the smartphone has a dedicated fingerprint scanner, rear camera,  dual-tone LED flashlight and the ASUS branding. The placement of the fingerprint scanner is in the perfect position as you can easily access it without bothering about it. But the design of the fingerprint scanner is relatively rare. Unlike the other smartphones, the fingerprint scanner of the smartphone is in the narrow vertical rectangular shape, not in circular or square. We might feel like the fingerprint scanner is too small to read your finger. But it is very very sensitive and works in almost 9 out of 10 attempts.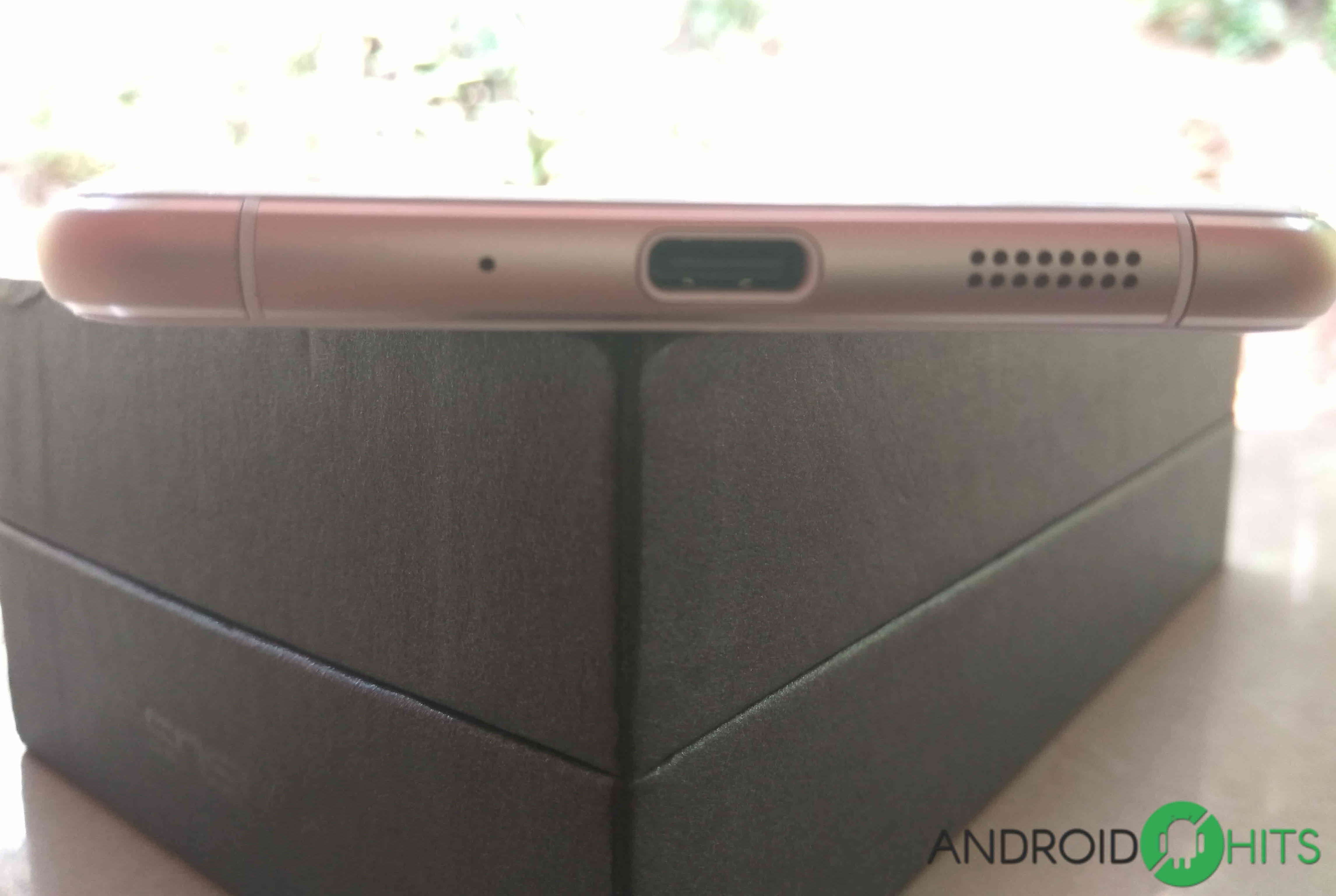 The ZE552KL model of the phone offers a 5.5-inch display and it is enough for a power user. I am not a fan of big screened devices, so I didn't like the large screen size of the phone. But you can grab the lower variant with 5.2-inch screen size and it will be comfortable for all. Here comes the bad thing in the design: the capacitive buttons. The capacitive touch button increases the length of the smartphone, and it is uncomfortable to use them. The display is good for that money, but it is not advanced. As always, Asus tried to provide a good display for their device, and it works as expected. We've compared the display of the Zenfone 3 with some other phones like OnePlus 3, and the Zenfone 3 shows a good result in all comparisons. The device features a hybrid SIM slot, and it sounds really cool and good looking, but it's actually a weird thing to change with SIM and SD Card frequently when needed. Overall, the design and the build quality are awesome.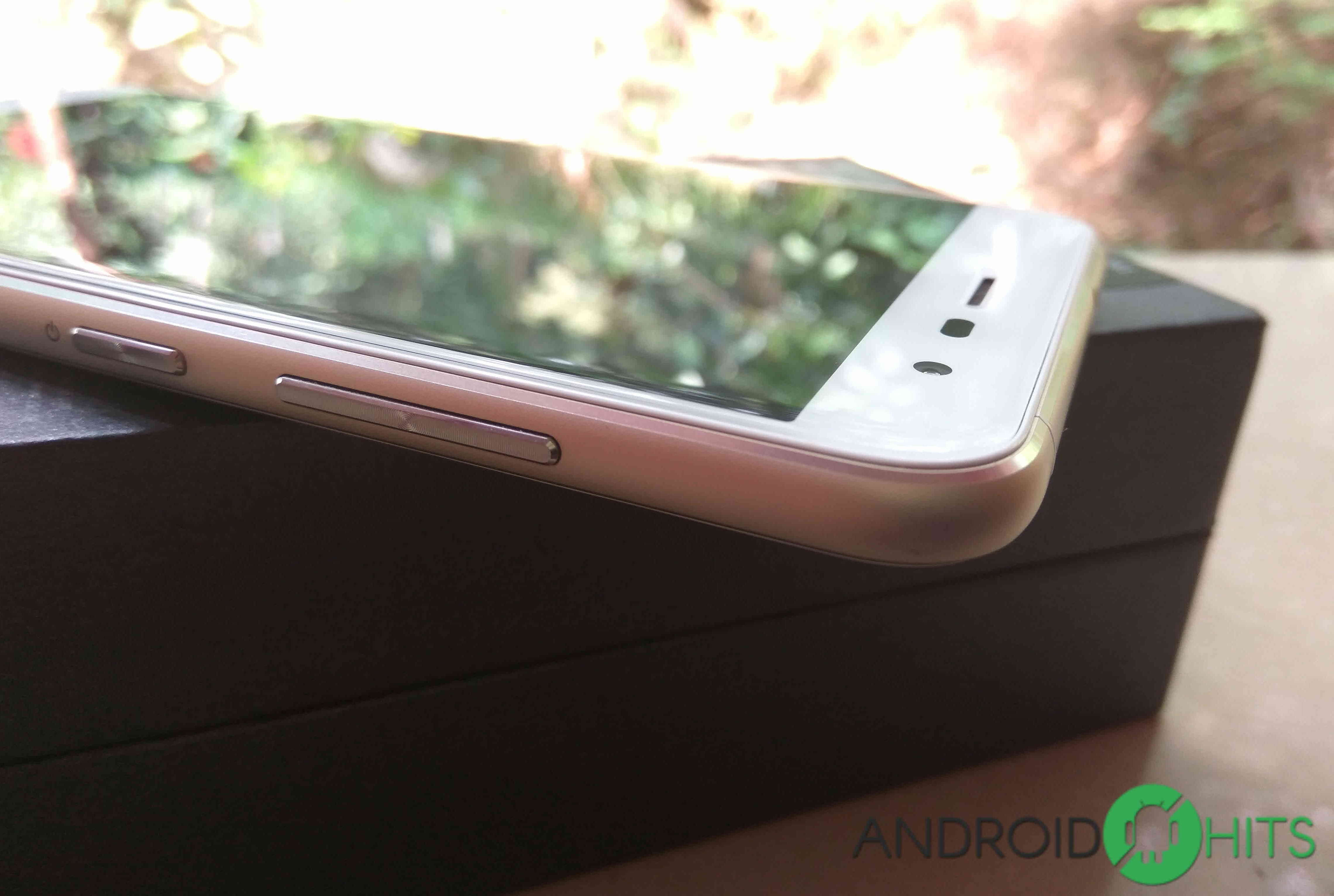 Software 
The Asus Zenfone 3 runs on the ZenUI based on Android Marshmallow 6.0.1. As always, ZenUI is excellent as like or just above than any other custom Android versions, and it works without any lags or performance issues. The software part of this smartphone is really important as it is the very thing that you are daytime use.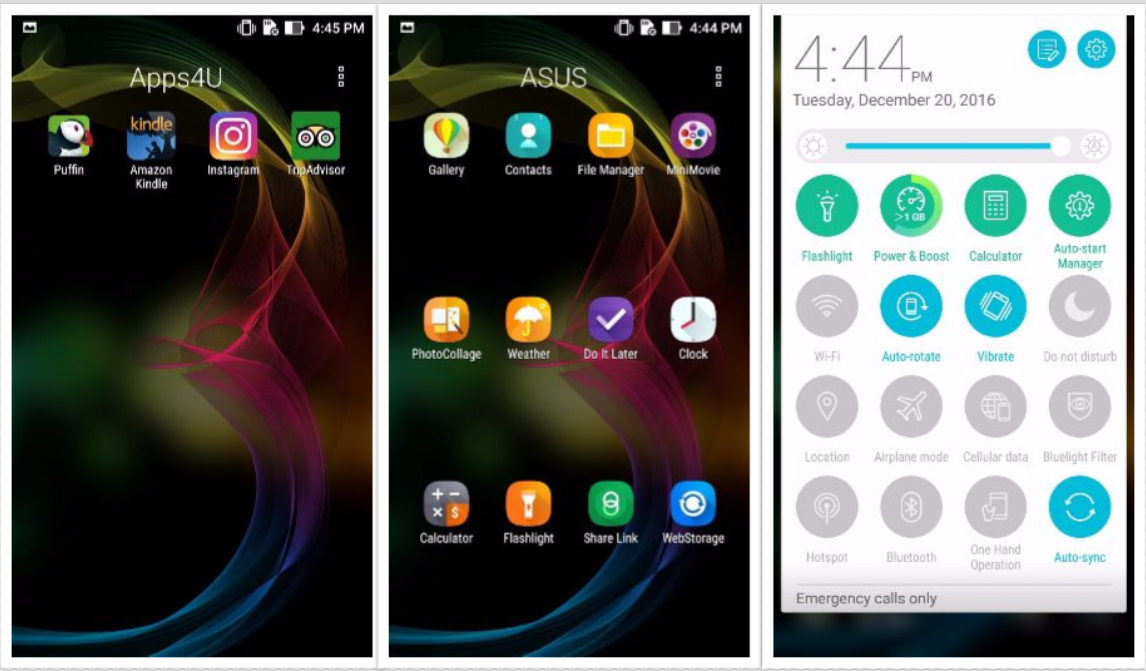 The Zenfone 3 comes with a bunch of bloatware and unwanted applications. Asus has preloaded over 50 apps with this smartphone including their own promotional apps. It includes a huge number of ZenApps also. They are:
ASUS Game Center
AudioWizard (Equalizer)
Do It Later (Todo List)
Flashlight
Laser Ruler
MiniMovie
Mobile Manager
MyASUS
PhotoCollage
Quick Memo
Share Link (WiFi File Transfer)
Splendid (Screen calibration)
Themes
Weather
ZenChat
ZenCircle
ZenFone Care.
Long list, Huh? This is one of the most irritating things in Asus smartphones. We will have to disable them to get a better performance from your device. Otherwise, those preinstalled unwanted apps will eat up your RAM and performance. The other pre-installed apps are Facebook, Amazon Kindle, Yahoo Auctions, Puffin Browser and Instagram. Some of them are useful, and some of them are not useful. You have freedom to disable unwanted apps. Asus tries to provide everything at fingertip for people who are buying the device without any data connectivity in their region.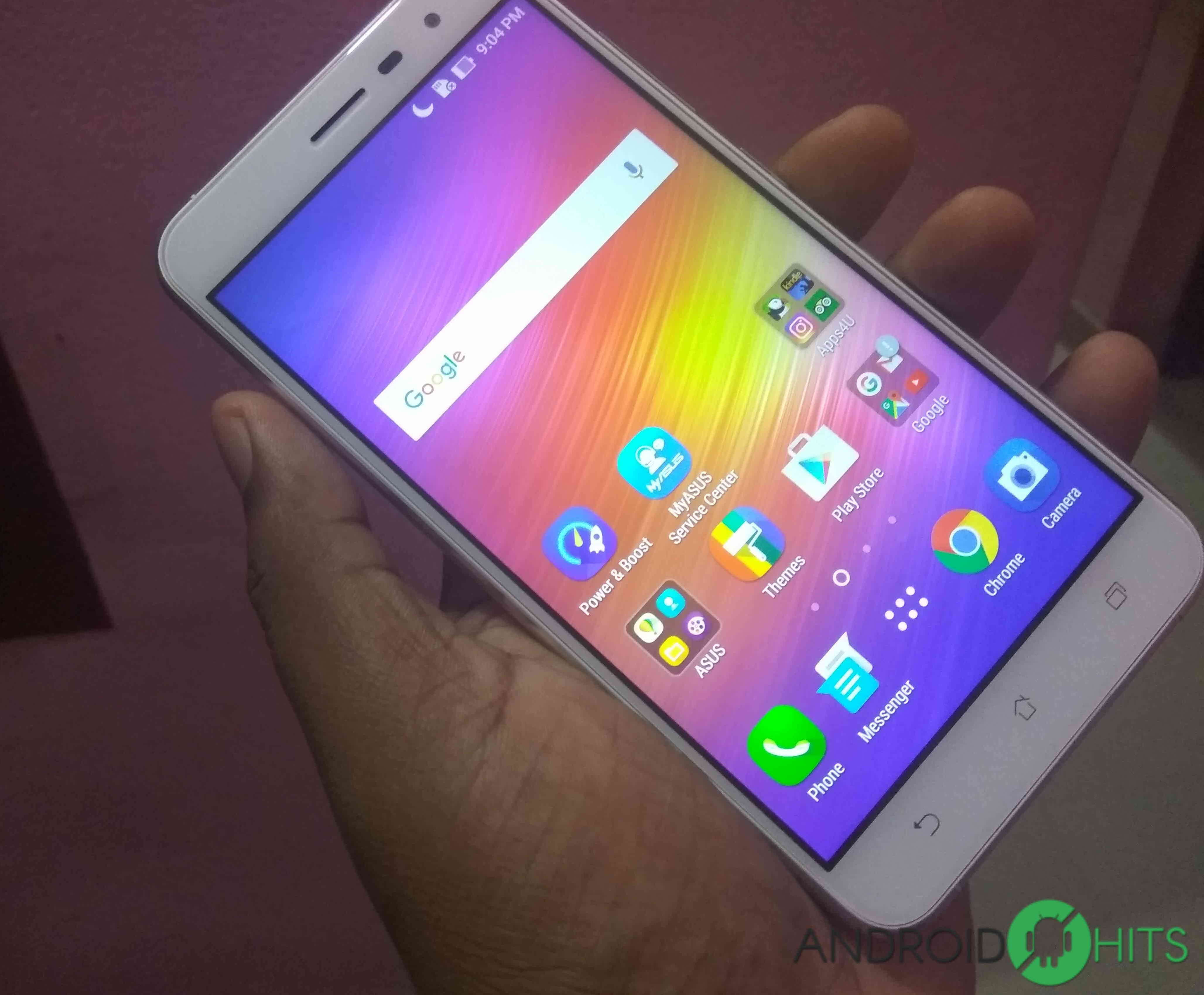 At the same time, the Zenfone 3 comes with almost every tools that you need including all latest features. The ZenUI has so many tools and features to increase your usability and productivity. For example, you can use some shortcuts to complete your need including the famous ZenMotion Motion Gestures. Some of them are:
Double tap home to enter one-hand mode (partially solves the "bigness" issue)
Long press the app switch button to take a screenshot (beats the pants off volume down + power finger gymnastics)
Double tap the fingerprint sensor to open the camera; single tap to take a picture
Double tap the home screen to sleep/wake
Double-click either volume key to jump into the camera from sleep
Customizable "ZenMotion" touch gestures for launching apps from wake.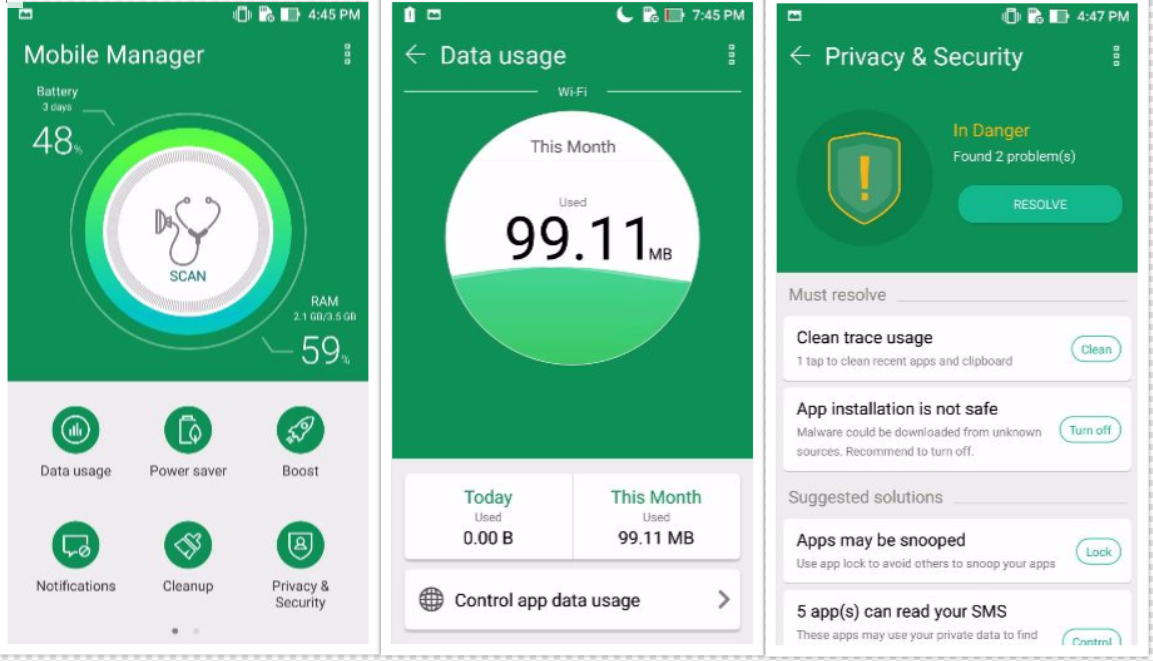 Asus provides a mobile manager application for the Zenfone 3 which helps you to clean all junk files and memory clusters to increase performance and to save your storage space. It includes so many useful tools including battery saver options, RAM booster, Privacy and security options, etc. There are so many reasons to love the Zenfone 3 because of it's software and available features. Asus has provided a big collection of customised themes and more personalisation options in which some of them are free, and others are paid. Don't worry; you will get enough themes and wallpapers without paying anything. If you are interested in accessing more, you can buy them. Anyway, software part of the Zenfone 3 is perfect, and it is ready to rock n roll.
Performance of Zenfone 3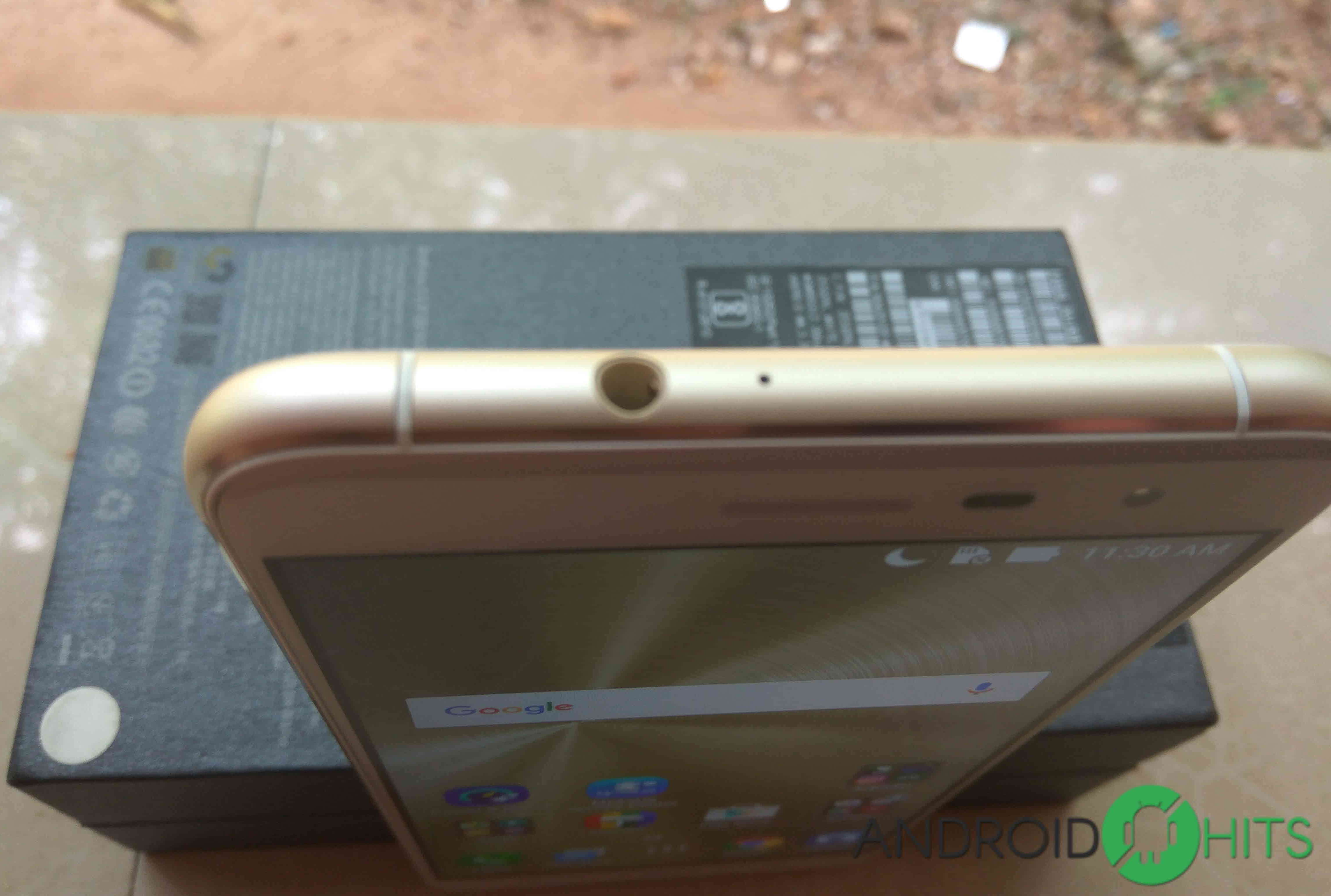 Asus didn't disappoint the customers regarding the performance. The Zenfone 3 delivers an excellent performance like all flagship devices in the same price range. Concerning performance, Zenfone 3 and OnePlus 3 are almost equal. But, when considering the price, Zenfone 3 is better than the OnePlus 3 smartphone.
The ZenFone 3 (ZE552KL) runs on the octa-core Snapdragon 625 processor by Qualcomm, and it delivers the maximum performance of that processor. But, it is not great as Snapdragon 820 or such models. So there is no point for comparing the device with some new Snapdragon 820 devices. But still, there are no lag or performance issues. It works smoothly and shows a good performance for multitasking also. It easily handles almost all multitasking threads without any problems. But the Benchmarks show a bad score for the device. AnTuTu score was 38,250. But for real life usage, it really works well.
The gaming performance of the device is satisfying, and there are no significant issues while playing games. But the phone shows some performance issues and lags while playing high-end games. But the device won't heat up much as compared to other devices in the same segment. The phone is always cool and smooth. The call quality of the device is also decent. We didn't face any call drops or problems during phone calls. The another notable advantage in Zenfone 3 is it's most useful USB Type-C port. It offers a super file transfer speeds. The quick charge is also excellent. We can charge the device from 5% to 100% within 25 minutes.
Camera 
One of the many highlights when it comes to this smartphone is its impressive 16-MP camera that you can use to foster your knack for photography. Asus Zenfone 3 (ZE552KL) comes with a 16-megapixel rear camera and 8-megapixl front selfie cam. The rear camera has a f/2.0 aperture and 6P Largan lens.  It uses the Asus's TriTech auto-focus technology. Tritech auto-focus technology combines laser, phase detection and continuous autofocus to give stunning outputs. A large, f/2.0 aperture lens adds more clarity to your clicks.  According to Asus, the Zenfone 3 can focus within 0.03 seconds, and it is actually very true, though. We love the speed of the camera and the focusing. It is really faster. The device also features some advanced technologies like optical image stabilisation (OIS), electronic image stabilisation (EIS), etc.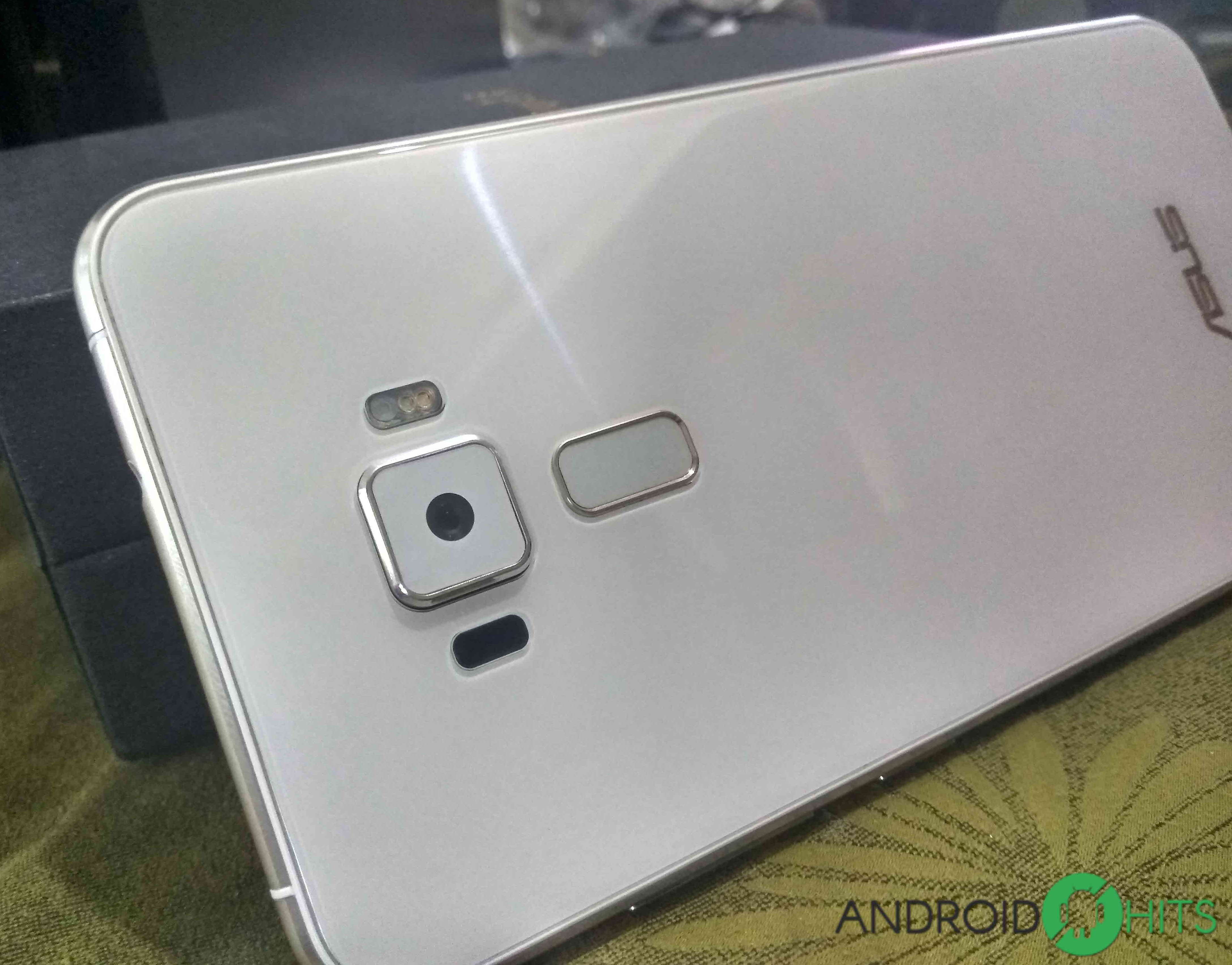 The Asus camera app is really awesome. It is simple, unique and faster. The camera app is very easy to use, and it has so many features and options to help you click nice shots. The app opens very quickly and is very responsible. But the pics taken with the device at night time are not great. The app itself is not capable of managing night time clicks. But the daytime pics are awesome enough. The device can record 4K videos smoothly and provides an excellent output without showing any issues.
You can check the camera samples of the Asus Zenfone 3 here (click on the thumbnails to see full image:
Battery
Asus Zenfone 3 (ZE552KL) features a  non-removable 3000mAh battery to fulfil your energy thirst. It gives a superb battery backup for a medium usage. But, it won't work as expected if you are a mobile gamer or a pro user. The battery drains very fast while playing games and using mobile data connection and you need the power cable always with you if you are a pro user. But for a medium usage, it lasts up to 1 days and 5 hours. But, no need to worry about the battery, because the built-in Quick charge technology lets you charge the device very quickly.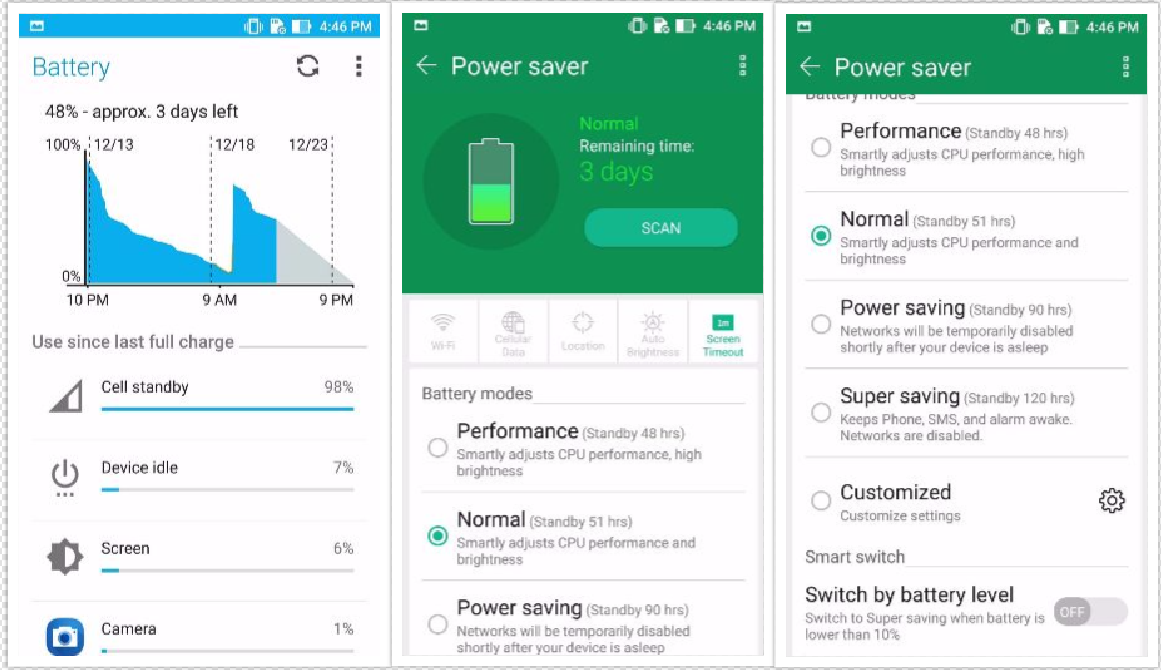 The battery part is not really bad because you are getting quick charge support and built-in power saver options from Asus. So, you can control the energy thirst and the battery draining. The 3,000mAh battery is enough for moderate usage. As a mid-ranger, it is more than expected.
Should I buy or not? 
Yes if you're the one who always cares about better build quality, brand name and after sales services. The Taiwanese Giant ASUS is well known for their fame and better services.  But you can only expect a performance of a typical mid-ranger currently available, though it is not entirely competing with the other leading flagship models like OnePlus 3 in the case of performance and features, even it has there price tag near to them.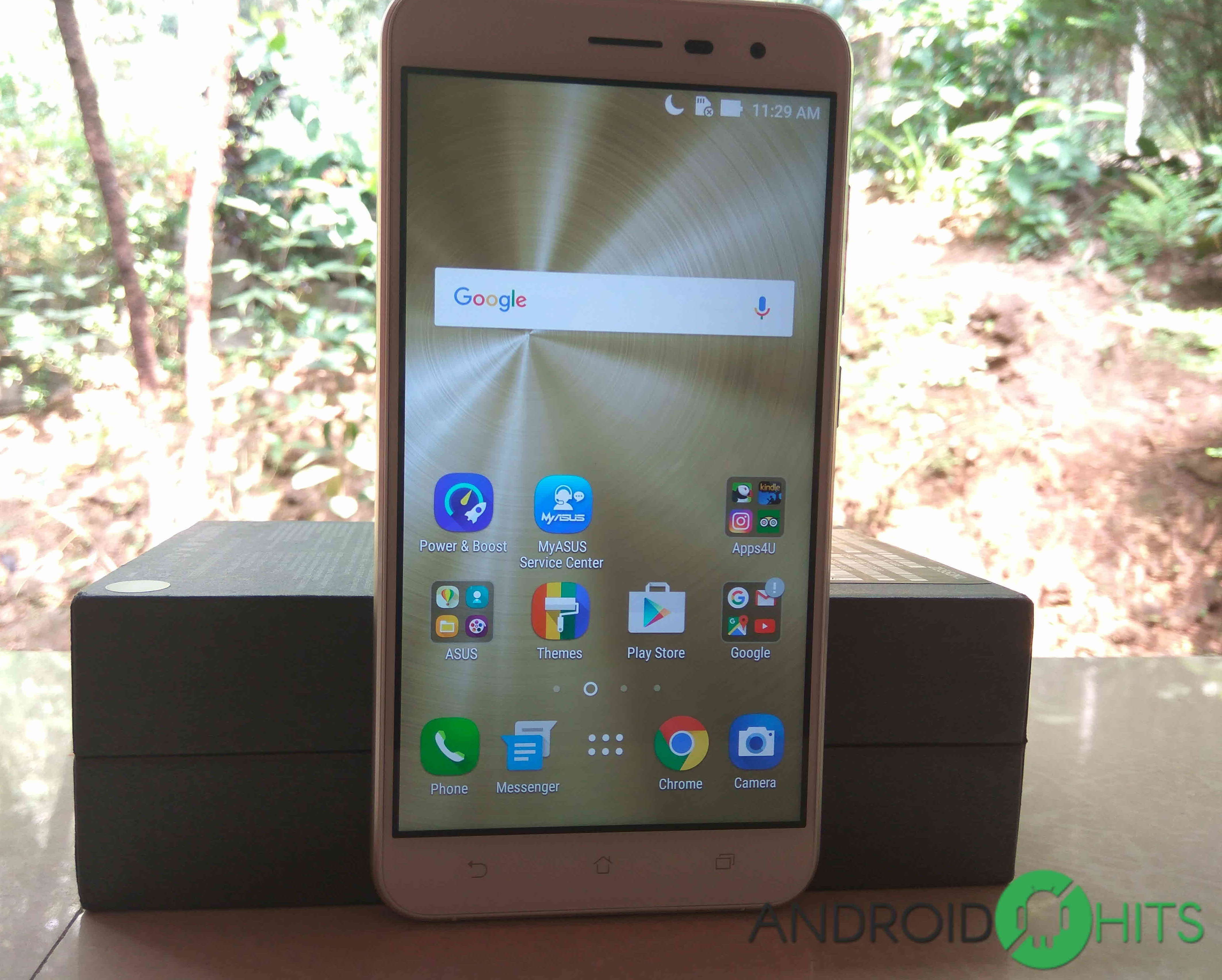 Also, Asus offers so many things for you including the free themes, personalization options and much more. In some cases, it clearly beats all other models of the same price range; example: design of the device. The Asus Zenfone 3 (ZE552KL) costs  27,645, and it is the worst thing. In our opinion, the device is slightly over-priced. Overall, it is an excellent device for those who love mobile photography and performance. It won't disappoint you.
[wp-review id="5755″]
A quick representation of the good things and bad things in the Asus Zenfone 3 smartphone:
|  The Good | The Bad |
| --- | --- |
| Design: The design of the smartphone is really impressive | Bloated software: The software is too much bloated. |
| ZenUI: One of the best UI based on Android marshmallow 6.0.1 | The back glass body: The glass back body is very prone to cracks and damages |
| TriTech autofocus technology and the impressive camera | Capacitive buttons: Outdated capacitive button |
| Battery life: It provides an awesome battery backup and ultra fast charging | Overpriced |