Phablets are defined by the size. These phones are too small to be tablets, but too big to be regular smartphones either. In any case, the consumers love them. By 2019, phablets will dominate the global shipments of all smartphones, according to the "Worldwide Quarterly Mobile Phone Tracker" report by the International Data Corporation (IDC). The report estimates that phablet shipments will increase to 1.7 billion by 2021, becoming the most popular type of smartphone on the market.
The Rise of the Phablet
Phablets are generally the term given to smartphones with screen sizes between 5.5 and 7 inches. These big smartphones offer consumers a sort of "best of both worlds," where screens can get as big as tablets, but with the communication power of smartphones intact. In 2017, phablet sales amounted to 40 percent of all smartphones shipped in the U.S. The rate of phablet sales is rising by a whopping 18 percent of compound annual growth rate. It's estimated that the regular smartphone sales will decline in favor of the phablet by 2021.
Phablets were initially popularized by Apple, which offered iPhones that had screens larger than what consumers typically found on the typical smartphone. Now, however, the most popular phablets are Android phablets. Brands like Samsung and HTC annually offer highly desirable phablet models powered by the Android platform. Samsung's Galaxy Note 2 Android phablet was largely the reason these types of smartphones became so popular. In 2016, 75 percent of all Android shipments were phablets. By 2021, this number is expected to rise to over 90 percent according to IDC estimates.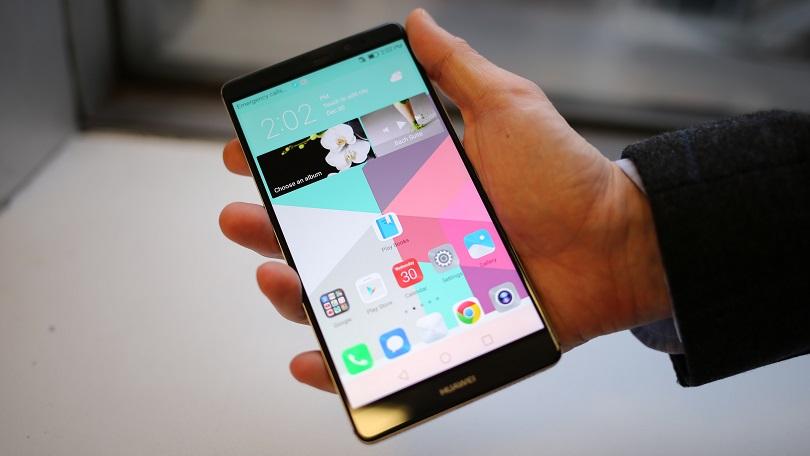 Why are Phablets More Popular than Smartphones?
The form factor that makes phablets so popular is the larger screen size. Research indicates that larger screens prompt more mobile usage among consumers. Surveys show that phablet users are much more likely to use more apps than regular smartphone users. Phablet users also engage with apps longer, with more time spent using each app.
Phablets simply offer more possibilities for users than 4-inch smartphone screens. As apps get more visual to drive usage, phablet sales would likely increase. For practical reasons alone, it's much more sensible to stream a video or play a game on the larger phablet screen. It's much easier to type on a phablet screen as well. Users can enjoy better visuals with a phablet without compromising the smartphone's inherent ability to communicate.
Why Do Users Prefer Phablets and Not Tablets?
When mobile users are shown to prefer phablets due to the larger screens, it begs the question whether these users might not prefer to use tablets. Tablets, after all, have the biggest screens. However, phablet users do not show the same preference toward tablets. While phablets are said to be a cross between smartphones and tablets, there are significant differences between the two types of devices, which may be the reason for this discrepancy.
Compared to smartphones of any kind, tablets have more processing power. Apple's latest iPad Pro is widely hailed as a replacement for notebook-sized laptops. Despite the processing power, tablets are not as popular as phablets among overall mobile users. Tablets, however, are preferred among certain sub-categories of users like professionals. Tablets are suited for demanding tasks such as editing spreadsheets, video editing, typing long documents, and performing other work-related tasks. As a result, these devices are nearly always preferred by those seeking a more portable version of a laptop for work reasons.
Though tablets have a larger screen, these devices are not as app-friendly as tablets. The vast majority of apps are designed for smartphones rather than tablets. Due to differences in screen size and operating systems, not all smartphone apps work seamlessly on tablets. Even if a user prefers the larger tablet screen for gaming, not all gaming apps work smoothly on tablets. The compatibility of apps is also one of the main reasons users prefer phablets over tablets. Any app designed for a smartphone would work on a phablet, but not on a tablet.
Tablets, while more powerful than most phablets, still cannot make calls or text the same way smartphones do. Tablets users sometimes have to rely on VoIP software for cellular communication. This is a major caveat of using a tablet that drives mobile users toward phablets.
If initial estimates are proven to be correct, the smartphone market overall would be making major shifts toward making phones with larger screens. The biggest Android brands in the market, Samsung, and Google, already have plans to unveil better performing phablets. The most anticipated upcoming Android smartphone release, the Samsung Galaxy S9, is rumored to have a 6.2-inch display, for example.