Cellular carriers from the US has already started pushing the updates for ANdroi Oreo to the flagship smartphone by bigger companies. Earlier today, Verizon Wireless started rolling out the android Oreo update to the LG G6 smartphone in the States. Followingly, the Sprint LG G6 users also reportedly received the update to the latest version of Operating System.
From the thread found on Reddit, an LG G6 is, with model number LS993 received the latest software update including Android 8.0 Oreo May 2018 Security patch. The update notice also claims to have optimized the performance for better usability. You can see some major improvements in the system performance and integrity of the resources. The security patches are also updated to the latest version.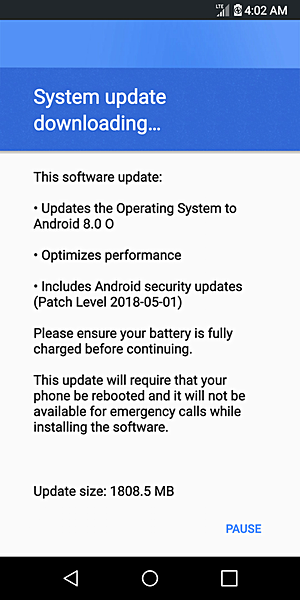 If you don't remember, LG recently announced the launch of their new platform named as Software centre. This newly launched software upgrade centre does promise a full Android Oreo update for the flagship G6 smartphone. The expected timeline to rollout the update was April last week. In addition to the software upgrade, it will have a bunch of security patches and essential performance enhancements. The new Software Upgrade Center will also focus on issues that cause their smartphones to boot loop and experience failure. So we can expect a completely bug-free upgrade on the LG G6 devices. It's a good move as it helps the company to lose that bad reputation about software upgrades.