Finally Huawei has pushed the release button of Android Oreo beta update for the Honor 8 Pro devices in India. The beta builds of the Android 8.0 Oreo is now available for Honor 8 Pro devices in the country. The company's CEO, Mr. George Zao had earlier announced that they will release the update in December, 2017. However, as promised the update is now rolling out to the devices in India.
According to the official information in the forum, the company has started taking the registrations for the Android Oreo beta program. The registered users are now receiving the update as OTA. However, this is an early beta build, so it might be less stable. But you can still use it on your main device. It brings many features from the Android Oreo and shows some improvements in overall performance too.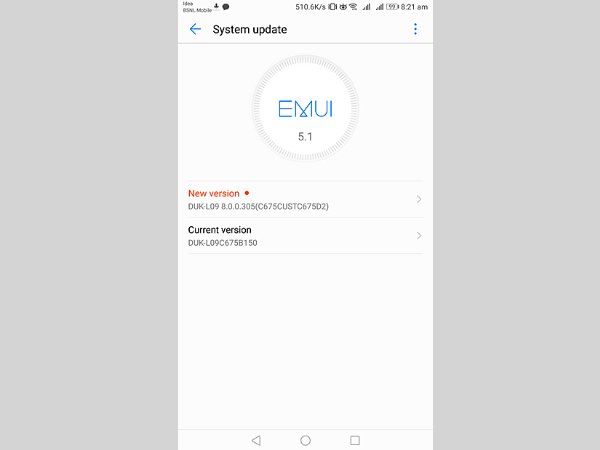 Apart from that, you will get all the useful and cool new features of Android Oreo. There's smart text selection, Auto-fill, Picture-in-Picture, and plenty more. The update would also include a new AI assistant and improve battery life.
The Honor 8 Pro features 5.7 inch Quad HD Display of resolution 2560 x 1140 with Immersive VR experience and Gorilla Glass 3 Protection. Advanced Color Management and Eye protection mode enables the best viewing performance to the user. Also for VR Experience, Honor 8 Pro comes with inbuilt Jaunt VR App. That is the device is specified for VR and you may have to configure it for suiting VR device. Makes you feel better on viewing 360-degree videos or playing games.
The Honor 8 Pro is powered by latest Octa Core Kirin 960 Processor. The processor runs with a clock speed of 2.4GHz. It will raise the CPU Processing by 18% from the normal, while the Mali-G71 GPU will make graphics processing 180% more than its predecessor. The 6GB RAM and 64GB ROM will make the device work smoother even for most of the games and apps. Vulkan API's exceptional graphic processing will power the device to run powerful games at high frame rates.