Samsung had put forward many features and innovations in Smartphone market as an OEM like Curved Edge display, own Chipsets. But the recent tragedic fiasco related with Note series have dragged them down, and many customers have refused to buy the Galaxy Note devices, especially Note 7 which later came with the safer green battery icon. Even some celebrities also accused the Samsung because of the blasted Note 7 devices which resulted in "Note 7 ban in Airlines". At the same time, Samsung smartphone team is trying to be best from their upcoming flagship devices including Galaxy S8.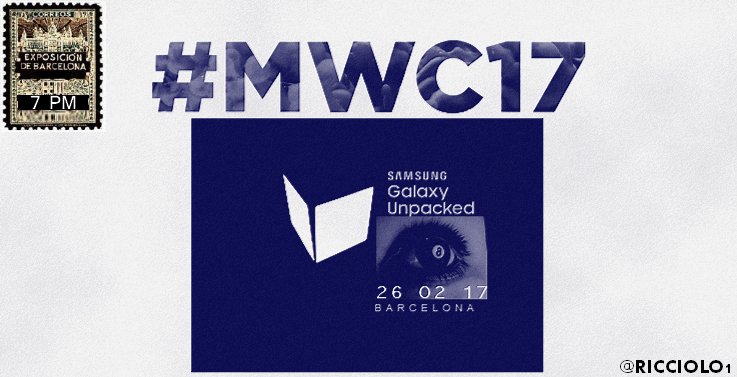 As usual, Samsung is in the workshop of Galaxy S8 devices in Q4, to come as the successor of Galaxy S7. The latest leaked Teaser from Samsung now confirms the date for Galaxy S8, MWC 17. Like the Galaxy S7 launch earlier this year, the date is fixed for February 26th just a day before the official debut of MWC 17 Barcelona, the next "Galaxy Unpacked Event." The launch time is set for 7 PM CET.
The Galaxy S8 is expected to have many features including the "Edge" display, and there could be separate Edge and conventional display devices, like Galaxy S7, unlike Note 7. It will be powered by Samsung's very own Exynos 8895 Chipset, rumored to have the clock rate up to 3GHz. It will have the memory options of either 4GB or 6GB or both, as RAM. It would mainly be focused on Virtual Reality development, as Google had launched VR ready Pixel and Pixel XL smartphones. By the security side, it could boast an IR iris scanner, which is already proclaimed on top of Galaxy Note 7.
As the company is facing the blasting fiasco on their latest flagship smartphone models, Samsung will adopt the same "green battery" technology to resolve the issues and will be unveiled only after many testing and experiments.