Run away searching for a good sound, we had stuck on another gadget, Sennheiser MX-170 earphone. Here is the complete review for our viewers. Sennheiser MX-170 portable earphones are ready to deliver powerful beat for each and every node of the music. It makes the user feel awesome. Sennheiser provides a perfect pair of earphones, which looks like old, but works like 'old is gold'. The sounds are stunning and crystal-clear. The user feels comfort as well as easy-to-use. Now let's go through…
Inside the box:
MX 170 earphone
A pair of Earpads
Documentation
Technical Specifications
Speaker Type – Dynamic Bass Drivers
Impedance – 32 ohms
Connector – 3.5mm stereo mini plug
Frequency Response – 22 Hz – 20000Hz
Sound Pressure Level – (SPL) 109 dB(1kHz, 1Vrms)
Cable – 1.2 m Symmetric Cable
Weight – 6 g
DESIGN
Sennheiser holds a good focus on the beauty of their products. The MX 170 also shows off a damn design. This one looks like ordinary but feels like a premium. It fits the ear perfectly. It is crafted in plastic and has a great build quality. Even though this design doesn't include the playback console and mic. Here it's clear that it's crafted for Music-only. MX 170 looks good, feels good and even more professional.
MX 170 is a perfect pair of earphones that suits the ears. It is designed for a casual user but looks like a premium. The earphones are more appreciable for its style. Design wise also, it's a blue moon.
Build quality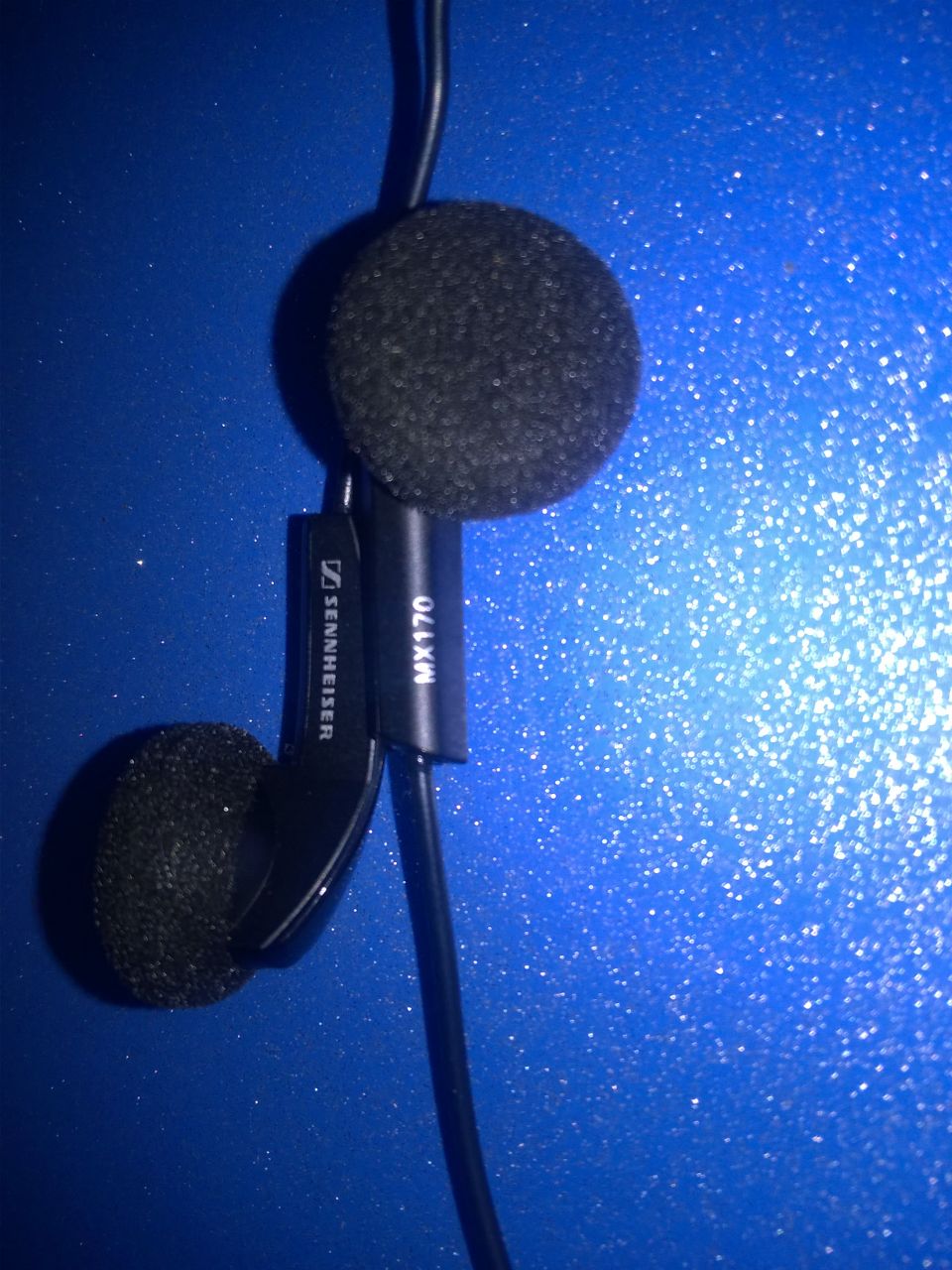 Sennheiser is taking their users through the build quality of their products. The follow-ups in Sennheiser MX 170 as well. The material used is plastic and so it's more durable. It hasn't shown any harm effects since for us. The 1.2 m wire also has durability. Even though it is not suitable for rough use. Handle with care is needed. The earphone has L and R badging on their sides and Sennheiser badging on the face. Very durable, long lasting product!
Performance and Experience
Our team used this earphone since one week and it feels awesome. It spreads a massive listening experience over music and gaming. MX 170 comes with Dynamic Bass Drivers which boosts up the sound and reproduces the beats of every node. It's much louder, but crystal-clear sound. Very high noise reduction, we think it's NOT NOISY. It's specifically designed for Bass Lovers and though it doesn't affect the users harmfully, very comfort. It will make the users get away from the surroundings unless it is away from the ears.
The sound quality is very impressive. As the technology used in this earphone is as same as an over the ear studio headphone users, it gives a perfect and quality output to the users. It has an ambient sound sensitivity, which reproduces the input to an amplified output. This will create a virtual surrounding, even if they are stereo earphones.
The MX 170 has a good build quality unless the wires. Talking more about the sound, Sennheiser made this earphone for feeling the beats. It performs like a royal one. It makes the user feel the beats amazingly. The Bass-Treble reproduction is also appreciable.
Pros and Cons
Pros 
Stylish Design
Easy to use
Crystal-Clear Sound
Sound balance is vibrant
Cons
Features are less
No microphone
Short length cable
Handling rough may cause damage
Final thoughts
Avoiding the small problems like a console, the Sennheiser MX-170 is awesome earphone for its price and performance. It benefits the buyer's money. In India, it costs Rs.675 and also available at Online Markets like Amazone India. Sennheiser provides two years of replacement warranty for this product even they are purchased through online. So no worries, just walk through nearest Sennheiser Service Store and get it well soon. At last, not the least, Sennheiser MX 170 is a perfect partner for music lovers. Who aren't ready for a BOOM? Buy it, Feel The Beat!