As usual, Samsung's upcoming flagship in Galaxy S-Series the Galaxy S8 becomes the new internet burning sensational device this year. The Galaxy S8 has been already leak4ed out in many outrageous images and videos which have shown the device in both physical and internal appearance.
The Galaxy S8 has now leaked in another video on 'Picyram' which is an online Instagram post sharing platform website. The video shows the device in wild, both the front and rear which was lacking in most of the previous leaks. The leaked video was of a black variant for the devices, which looks gorgeous with a glossy finish on the rear panel.
From the new leak, the device has no Physical home button on the front, which gives an immersive experience to the user, with 18:9 ratio display. At the bottom, it seems like Samsung has added only the USB Type-C port and the 3.5mm headphone jack is at its top. The rear panel shows a glorified device with the camera module and flashlights aligned ion the same way as they did before, additionally the fingerprint scanner sits beside to it.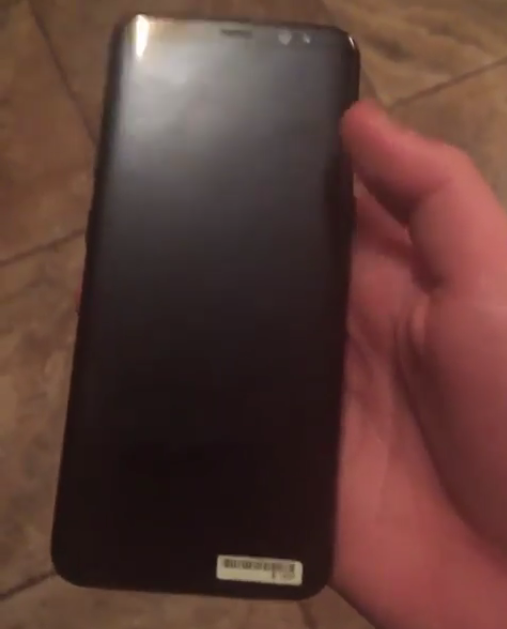 It is obvious from the video that the leaked video of the device was actually given to a tester by Samsung and has labeled "Not for sale", "Confidential" and "Do not leak information", etc. The device will launch in April, but some reports claim that the Galaxy S8 will be a little bit late to hit all markets due to the increased demand of 10nm chipsets, Snapdragon 835 and Exynos 8895 which are to be equipped with the device. Let's wait for it.