Google Now Launcher, one of the best and clean looking launcher app for Android devices from the Google itself. It was ranked as best launcher app several times before. Now, a shocking news is here. Google is reportedly planning to discontinue the Google Now launcher from the Play Store.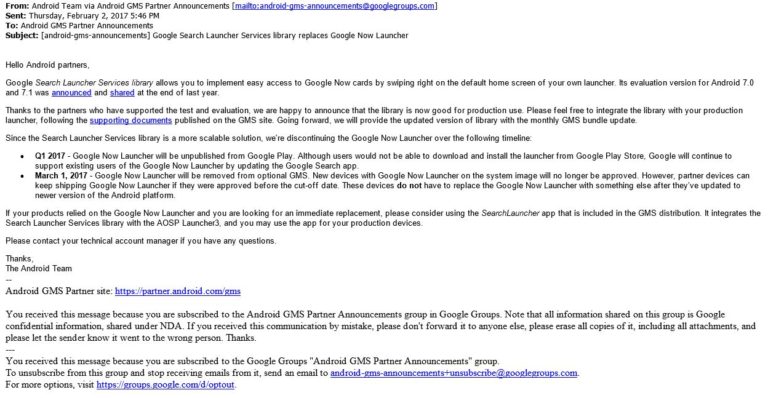 Now a leaked email that had been sent to Google Mobile Services (GMS) partners from the Google officials talks about the Google Now Launcher. According to that email, they will remove the app from the Play Store by the end of this March. However, they will serve the already using customers without affecting them. But the partners and others can't install the app from Google Play Store. And the good thing is all existing devices can use the app without any issues.
[appbox googleplay com.google.android.launcher]
Read our latest article about the best Android launcher apps.
Source: Android Police