[taq_review]
Asus unveiled their latest offering in the Indian market as an addition to the popular Zenfone 3 series. The new device from Asus is Zenfone 3S Max; In this article we are going to review the device. The specifications and the features are decent and the pricing also satisfies the midrange category. The device has a good name among the battery life loving users. Because of the massive 5,000mAh battery, this device offers the best battery life in the midrange category. Anyway, enjoy the review…
Key Specifications of Zenfone 3S Max:
| | |
| --- | --- |
| Operating System | Android 7.0 Nougat with ZenUI 3.0 |
| Display | 5.2-inch HD (720p) IPS | 450nits brightness | 2.5D curved glass display | Built-in Bluelight filter |
| Processor | MediaTek 64-bit 1.5GHz MT6750 | Mali T860 GPU |
| RAM | 3GB |
| Internal Storage | 32GB; expandable up to 2TB with microSD card |
| Rear Camera | 13 MP | f/2.0 | 5p Largan lens | Dual LED Real-tone Flash | 52MP Super Resolution |
| Front Camera | 8MP | 85° field-of-view |
| Battery | 5000 mAh |
| Weight | 175 grams |
Design and durability 
The first thing that comes to our mind when we hear the name of any device is that its design. Because the design is everything for a smartphone. Nowadays, Asus is working hard to bring a new design for their smartphones. We can see its result in the Zenfone 3S Max. It has a completely different design as compared to other devices in the Zenfone 3 series. In fact, it is a new design for the entire Asus lineup of devices.
At first sight, you will notice a big change in the Zenfone 3s Max. There are no physical navigation buttons on the device. Instead, you will get on-screen navigation menu and it is quite better than the boring capacitive buttons. Another important thing is that Asus provided the fingerprint scanner in the bottom front. But unlike other smartphones, it requires you to press that button to activate the sensor. It will be a bad thing for many users while it is great for me. At the same time, you can use this button as home navigation button as well. On-screen navigation options are already available, then why Asus? Two home buttons on a phone is not a great thing.
Above the display, it has a LED notification light, front camera, earpiece and the sensors. On the right side, you have power and volume buttons. They are very premium and easy to use. For me, it is the best alignment of the power & volume buttons. On the left side, you have a hybrid SIM slot which can carry two SIM cards at a time or one SIM and an SD card at a time. On the top, you have an audio port for headphones. Sadly, the device doesn't have an IR blaster while all other devices in the same price category come with IR blaster. At the bottom, you have two grilles, in which the only one of them is the loudspeaker. You have a microUSB port at the bottom side.
Unlike other devices in the Zenfone 3 series, Asus has provided a metal body for the Zenfone 3S Max to ensure maximum protection for the device. But it isn't a unibody device and there are plastic strips in the top and bottom parts. My favorite thing about this device is its incredible screen size. Because of 5.2 inch display, the device is not very big and it is easy to hold. On the back, you have a camera and a dual LED flash. Overall, the device looks really great and win the medal for the best design from Asus.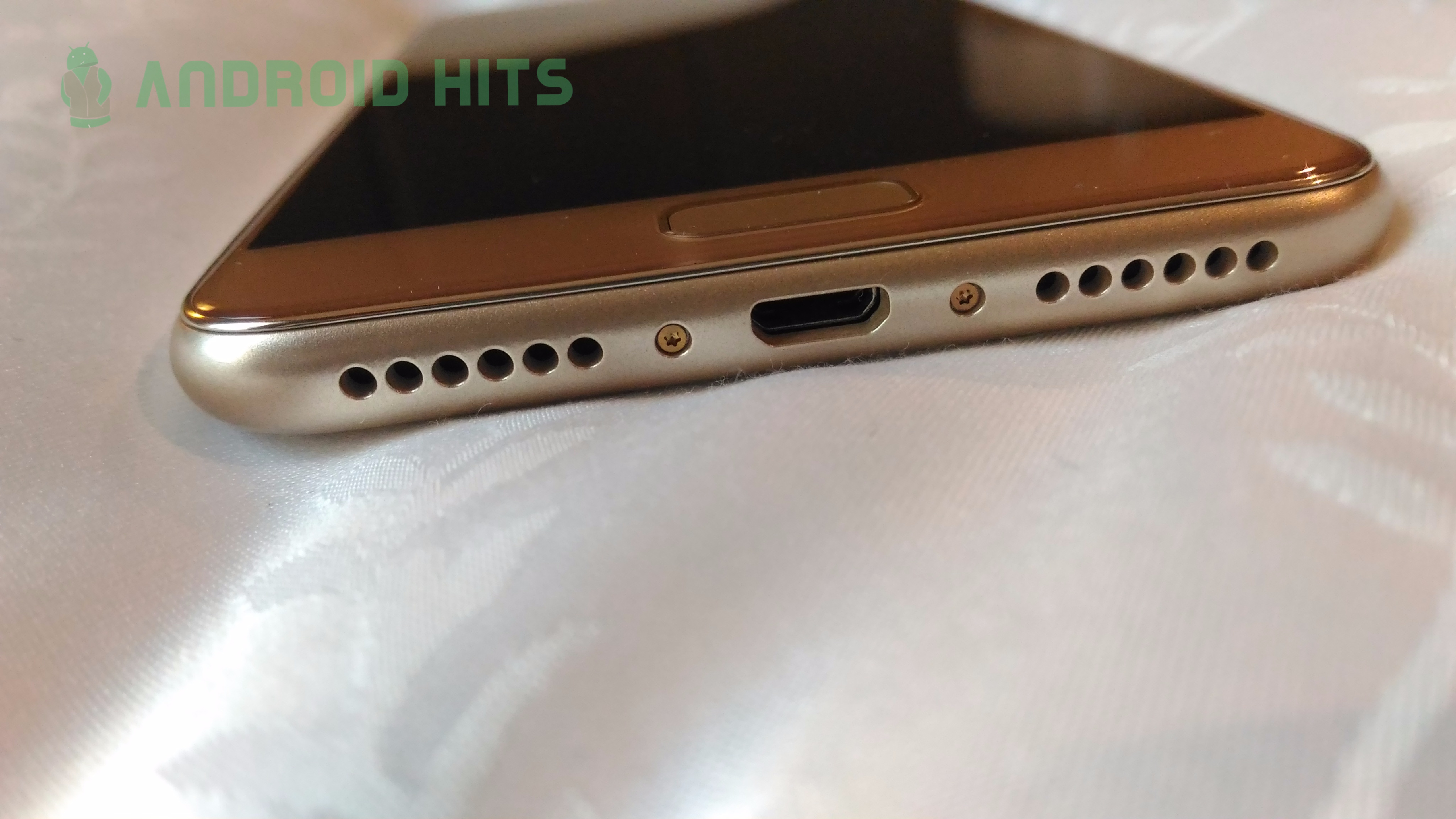 When comparing this device with other competitors like Redmi Note 4, this one has a more rigid metal body. Zenfone 3S Max seems durable and the build quality is really appreciatable. But the design has some similarities with some Chinese models. Overall, the Zenfone 3S Max is a durable device with great build quality.
Performance 
The Asus Zenfone 3s Max boasts a Mediatek MT6750 under its hood, shows off an average performance in overall. The midrange processor doesn't keep up a flawless performance in detail. It lags a bit in continuous usage and feels stuck in sometimes. Well, the processor is not as much as a heating pan like other 28nm processors like Snapdragon 616 or 652. At least, the 3GB of RAM could help in sustaining the laggy feel for a limit, even though the processor is sluggish. As we've monitored the performance in graphics rendering and running, the Mali T860 GPU doesn't make much sense as compared to other rivals equipped with Snapdragon Chipsets. It causes frame skipping in 60fps video, yet the 30fps playback is quite well.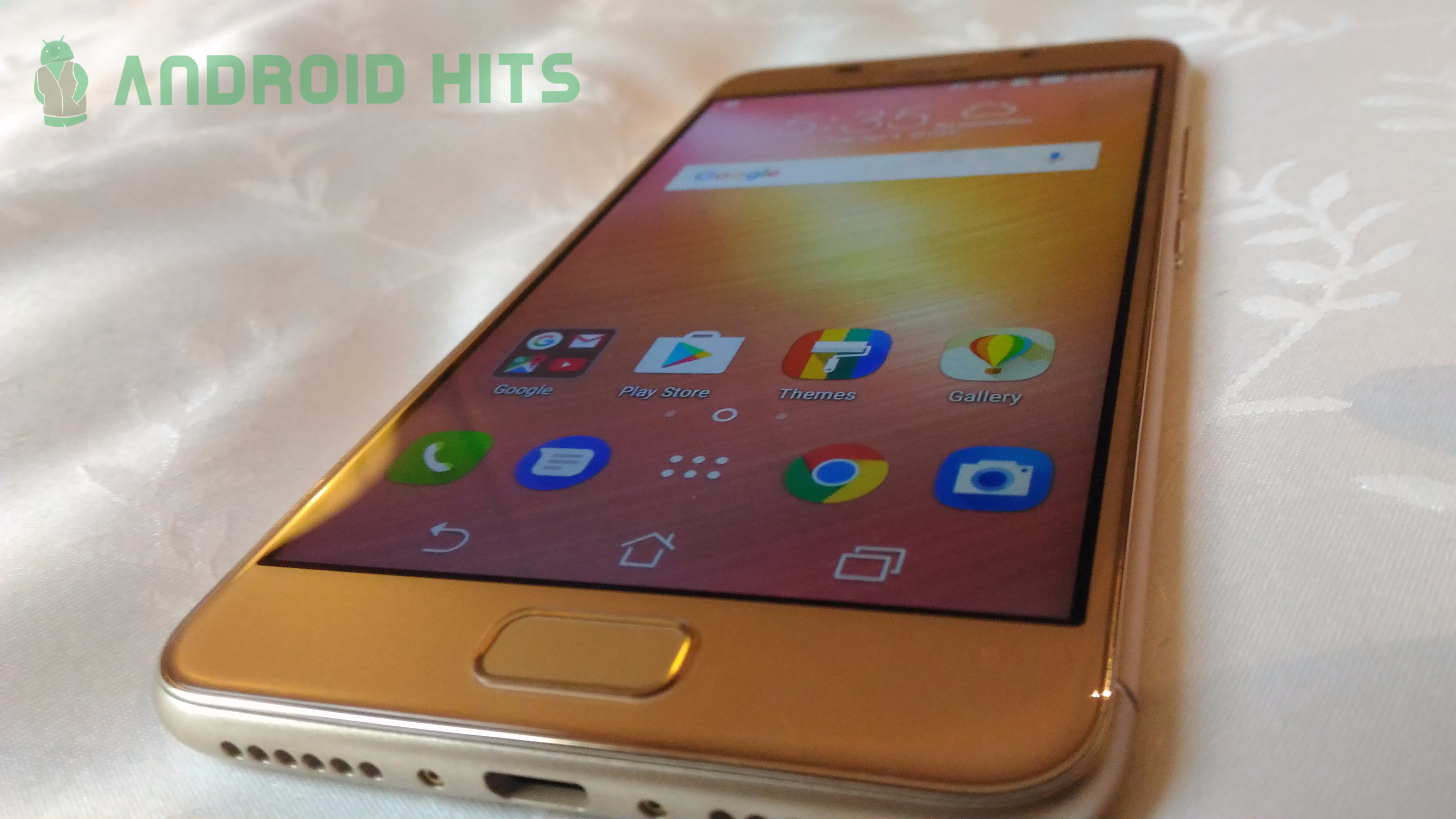 The fingerprint scanner mounted on front panel below the display resembles a physical Home button but actually isn't. All the navigational buttons are moved to on-screen and occupy some space from the 5.2-inch display. The fingerprint scanner performs very bad as compared to any other smartphones in the market. We have to try many times to let it recognize our finger biometric sign. It is very smaller to out our fingers on. But it's not uncommon in the market with narrow space, as the Samsung equips their smartphones with a fingerprint scanner on the front panel. But this one, to be honest, is the worst we've ever seen.
Display & Connectivity 
Display
The Asus Zenfone 3S max sports a 5.2-inch HD (720p) IPS display with a 2.5D curved glass on top. The 5.2-inch display is very small as compared to all other competitors. But it is a good screen size for most of the users. But still, the display is not that great. The pixel density is just 282 PPI and it is lower than all devices at the same price point. They could have equipped it with a much better display.
The display is very bright and delivers great visibility on sunlight. But still, the display lacks so many basic things. It is not sharp as expected and the colors are not actually accurate.  The contrast ratio is also lower than expected. Another biggest disadvantage is that they offer only HD resolution instead of Full HD. At the same time, even small brands are equipping their devices with full-HD displays. For this price, the display is not meeting the requirements.
Connectivity 
Connectivity part of the Zenfone 3s Max is well equipped and offers everything for that price. It supports all latest technologies and delivers premium connectivity options. The MediaTek MT6750 has a great Cat-4 LTE modem and it supports VoLTE (Voice Over Long Term Evolution) technology as well.
The Zenfone 3s Max has a normal microUSB port instead of USB-C configuration. But it isn't a big issue because the original data cable transfers everything quickly. You have many other basic connectivity options such as Bluetooth 4.0, WiFi etc. So connectivity side is perfect for the Zenfone 3s Max.
Camera
Zenfone 3s Max has a 13 Megapixel camera unit deployed on the rear panel. The sensor has an aperture of f/2.0 with PDAF (Phase Detection Auto Focus) feature to help the camera department to focus on images faster by detecting the light phases and directions. The main camera supports 30fps 1080p video recording with lesser stabilization and has a dual tone LED Flashlight. The camera app has many modes including Auto and Manual. The Manual mode lets you adjust every aspects kk including White balance, ISO, etc. On the other hand, the Auto Mode will suggest you the appropriate settings and mode needs to be turned on wisely.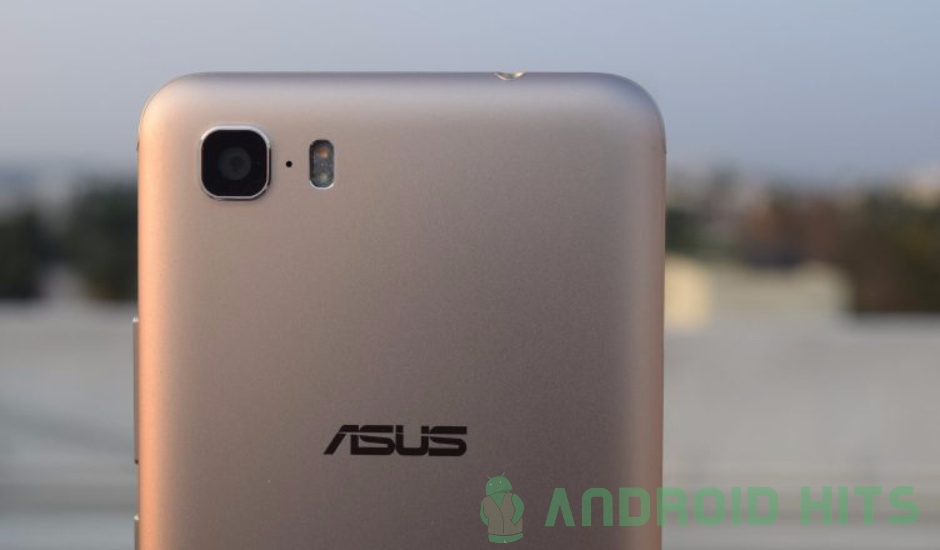 As we've passed through some of the smaller pics we've taken, they look very sharper and nicer at first look. But while enlarging and trying to see images in detail, it shows some glitches and oily mesh on some parts which are formed due to the noise reduction technology used in the software level. Images taken in low light are more visible, but they compromise pixels which give out almost only 1/4 part of actual pixels. The HDR Mode is a nonsense thing in Zenfone 3s Max, it just fills some light over the image.
The front camera unit of Zenfone 3s Max comes with an 8MP sensor with extra Wide angle lens and fixed focus. It works fine as quite commonly seen selfie cameras in the segment. The inbuilt modes such as beautification mode help you to click awesome selfies even on low-light conditions.    
Camera samples:
Here comes the best part of this review. The all new Zenfone 3S Max is a battery king. It has a massive 5,000mAh battery and offers a really great backup. I am using the device for more than 10 days and it has a really awesome battery management system. I got 8 days of standby time and 1.4 days of screen-on time. Because of this incredible battery backup, this device will be a favorite one for travelers. I was using the phone in Normal mode and got this great backup. Additionally, you can use power saving mode and super saving modes for even more battery life. But you will have to compromise with the performance.
The sad story is that the device doesn't support fast charging. For a massive battery, fast charging is a basic requirement. It takes about four hours to charge the phone to 100 percent from 10 percent. Like all latest Zenfone devices, this phone can also be used to charge other phones with their incredible technology.
Software
If you don't know, Zenfone 3s Max is the first Asus device to come with the latest Android operating system. Yes, the Zenfone 3s Max has Android Nougat 7.0 operating system out of the box. With the finely tuned ZenUI 3.0, the software part is well equipped to deliver the best performance.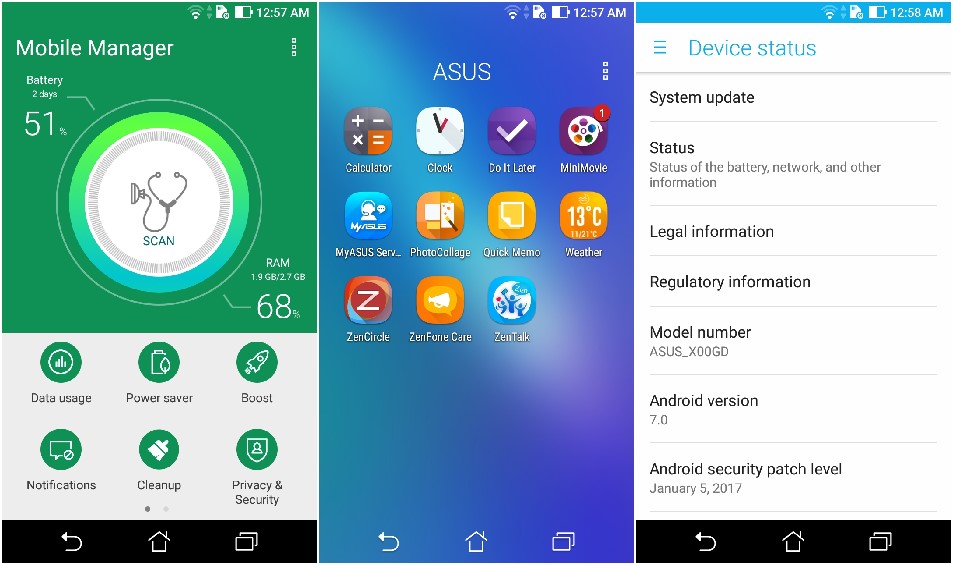 Comparing with the ZenUI on the Marshmallow, we can see really big differences in the new ZenUI 3.0 based on the Android N. It has more features, more optimized system tools, perfectly arranged UI, well-polished interface and much more. Most importantly, you get a completely new notification panel and a modern notification system. They have included a translucency effect and a new color system for navigation panel. Additionally, you have some new features such as multi-window support, new UI elements and so on. But most of these things are not so useful because the display is small.
Anyway, Asus has provided so many useful changes to the new software and removed the bloatware and such annoying things from the general software. They have fewer pre-installed apps, fewer recommendations, and everything is cool as expected. At the same time, it comes pre-loaded with Facebook apps such as Messenger, Instagram etc. Anyway, they have changed the face of ZenUI with the Android N and its advances.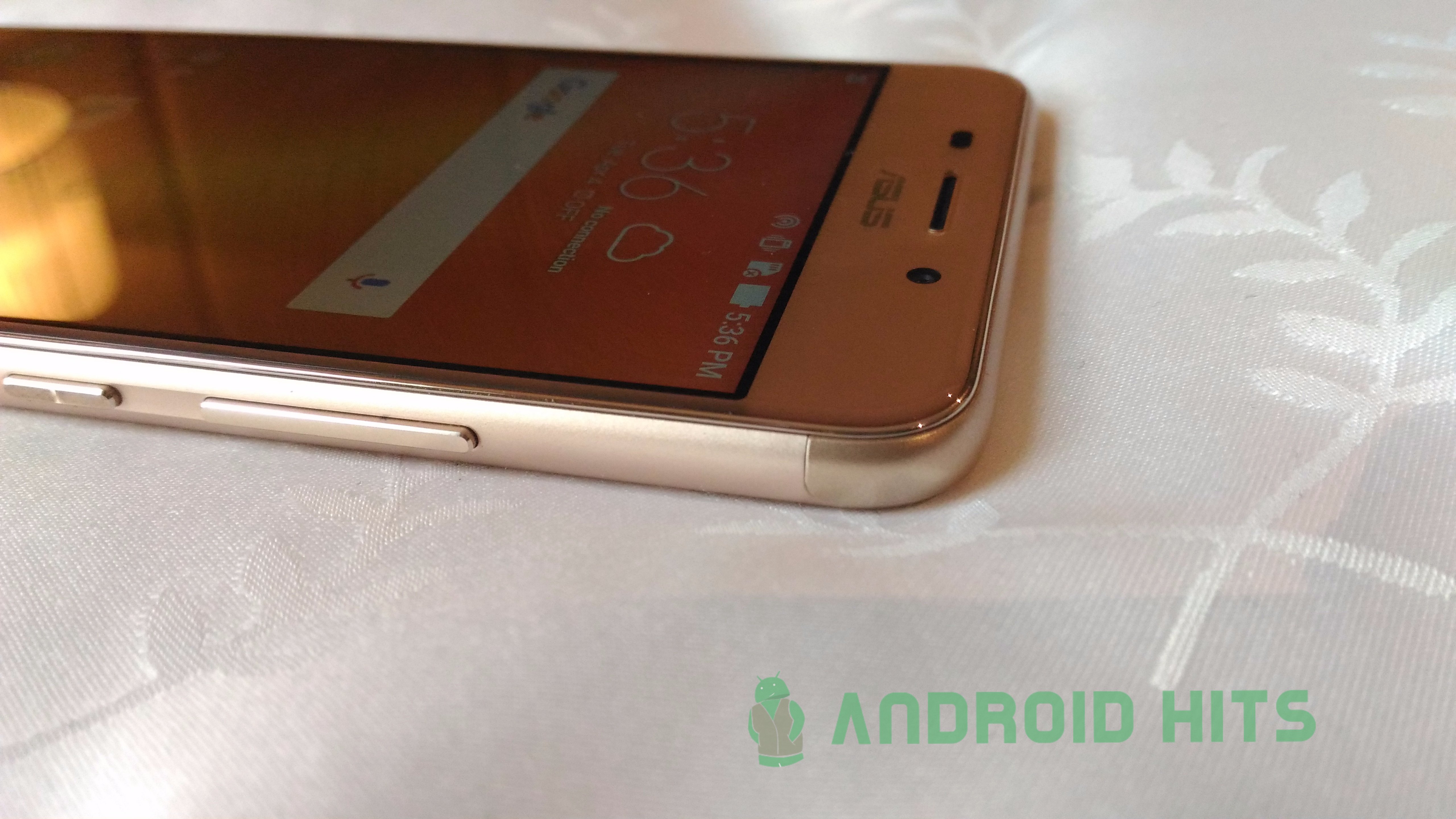 Overall, Zenfone 3S Max is a huge upgrade from the predecessors and offers everything for that price. It costs ₹14,999 ($222) in India and is available in Gold and Black colors. At this price point, Asus has a lot of competitors from China. But Zenfone 3s Max has a better battery, good build quality, and a latest operating system. If you are one who is concerned about the battery life, this device is for you. Additionally, you can taste the best software in the market. However, the lack of fast charging can be an issue, but not a big deal.Zenfone 3s Max is an elegantly executed piece of technology, with few excusable lame. It has the biggest battery you can get in a device of this class. If you want a device with maximum battery backup, this is the cheapest option out there.
Gallery: