|  The Good |  The Bad |
| --- | --- |
|  Unique design |  Fingerprint magnet |
|  Excellent Audio performance |  Slightly dim display |
|  Long lasting battery |  No headphone jack |
|  Edge Sense |  Slow shutter speed in camera |
|  Outstanding performance | |
HTC U11 Review
HTC, a powerful electronics brand, but failed in marketing their products properly. As you already know, HTC is a brand which makes premium products with high quality and standard. But somehow, they always fail to meet their sales target. At the same time, their powerful competitors such as Samsung are making huge revenue by properly marketing their products.
HTC U11 is the latest offering from the Taiwanese tech giant. Because of the unique features, U11 has already gotten some good name in the industry. Talking about the product name, the U stands for the company's new design language and the 11 stands for the numbering of products. For example, last year's flagship was named as HTC 10. The company has an explanation for the 'U'. According to them, the U means the phone's back glass is a reflection of you. Anyway, the new flagship comes with such interesting add-ons.
About this review
We got two different color variants of the HTC U11 for review. In India, I(AKHIL G) got the Amazing Silver color variant and our USA editor Lenny Bonsignore got a Brilliant Black variant. We have been using this device for few weeks. Now we have a rough idea about the pros and cons of the HTC U11 smartphone. Also, this is not a sponsored review. AndroidHits values our readers, so we don't write sponsored reviews.
Specifications of HTC U11

 Display
 5.5-inch Super LCD 5 panel, 1440x 2560 resolution, 16:9 aspect ratio, ~534ppi
Chipsets
 Qualcomm Snapdragon 835: Octa-core (4×2.45 GHz Kryo & 4×1.9 GHz Kryo), Adreno 540
 RAM
  4GB RAM/ 6GB RAM
 Storage
 64GB storage/ 128GB storage ~ Expandable via microSD slot
 Rear Camera
 12MP f/1.7, dual pixel autofocus, OIS, dual-LED flash, 1.4 micron pixel size, HDR Boost, 3D audio recording, Acoustic Focus, 4K @ 30fps
 Front Camera
 16MP fixed-focus, HDR Boost, 1080p @ 30fps.
 Battery
  3,000 mAh battery with Quick Charge 3.0
 Connectivity
 Single or Dual SIM; LTE-A Cat 16: 1024/75 Mbps, USB Type-C 3.1, 3.5mm to USB-C adapter included ~ Hybrid slot
 Software
 Android 7.1.1 with HTC Sense – HTC Sense Companion app, Alexa available in UK, US, and Germany
Gallery
HTC U11 in pictures
Prev
1 of 14
Next
Unboxing & Design
Unboxing
In the box, HTC includes the U11 smartphone, a Quick Charge 3.0 adapter, USB-C to USB-A cable, and HTC's U Sonic earbuds with different sized tips. Also, it contains a USB-C to 3.5mm adapter. Not only these, it contains some additional freebies such as cleaning cloths, TPU transparent case cover, user manuals, IMEI stickers and a sim ejector tool. So HTC is providing everything a user needs in their phone.
Design
Just like Galaxy S8, HTC U11 has a completely new design. It feels very premium at the very first look. The clear mirror glass panel on the back side is impressive and provides extra beauty to the device. However, the device is like a fingerprint magnet, ie; it attracts fingerprint easily. That's a pain for most of you out there. But still, when considering the wonderful look, it is a negligible issue. Also, the company is offering a complimentary TPU cover, so that you can stop worrying about the fingerprints.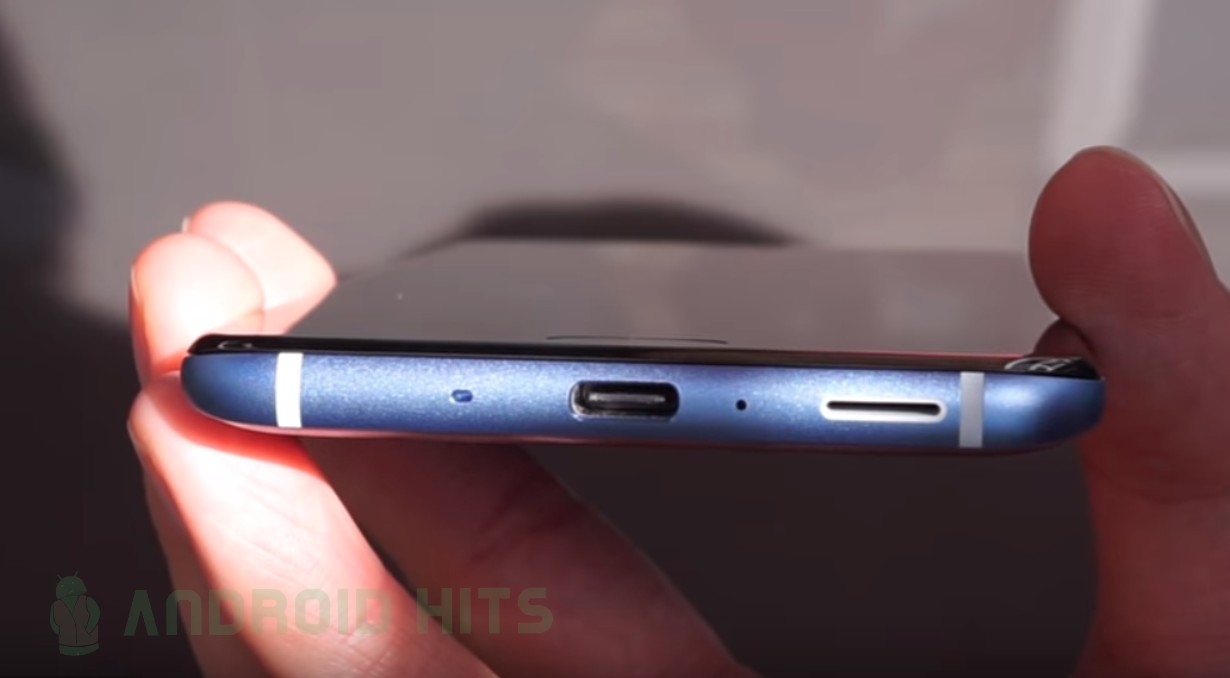 The liquid surface design is inspiring and is very attractive. Words can't really explain the feeling, you need to see one in real life to get an idea about the liquid surface back panel. I am pretty sure that it will give you attention in the crowd. HTC offers multiple color options for the U11, it includes Amazing silver, Ice White, Solar Red, Sapphire Blue, and Brilliant Black. All of them looks really incredible, believe me, they are incredible.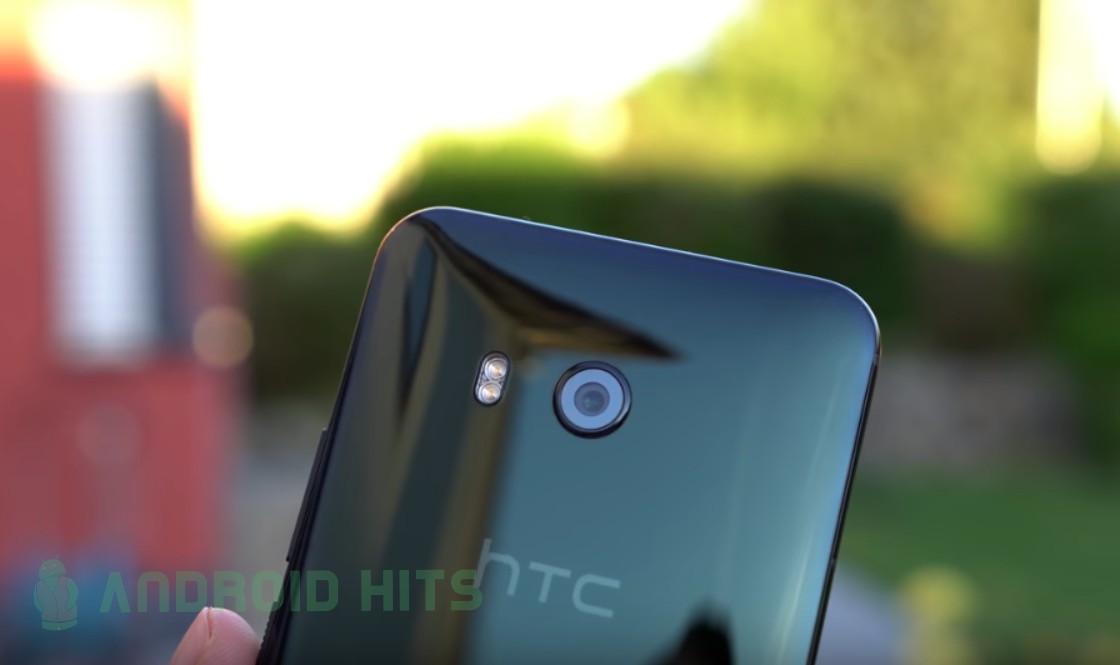 "Optical Spectrum Hybrid Deposition" is what HTC attributes to each color option's tinges of different color in the glass. Added layers of highly reflective minerals are what gives Brilliant Black its green hues and Solar Red its orange-ish tint. According to the company, the new seamless curved look of HTC U11 is achieved through heating and then bending the glass using extreme pressure. It's a tricky process to master, but the resulting unique all-around 3-axis symmetry produces a phone that is slim no matter which way you hold it. With 3D glass on both front and back, it's not only beautiful but more secure and comfortable to hold.
Display
HTC U11 Review: Display 
Unlike the leaders, HTC is still following the traditional display dimensions. Samsung, LG, Essential etc. are making innovation with their tall and new generation display dimensions and aspect ratios. But HTC U11 has a traditional 16:9 aspect ratio. he device comes with a 5.5-inch Quad HD Super LCD 5 display, which is impressive in every light conditions.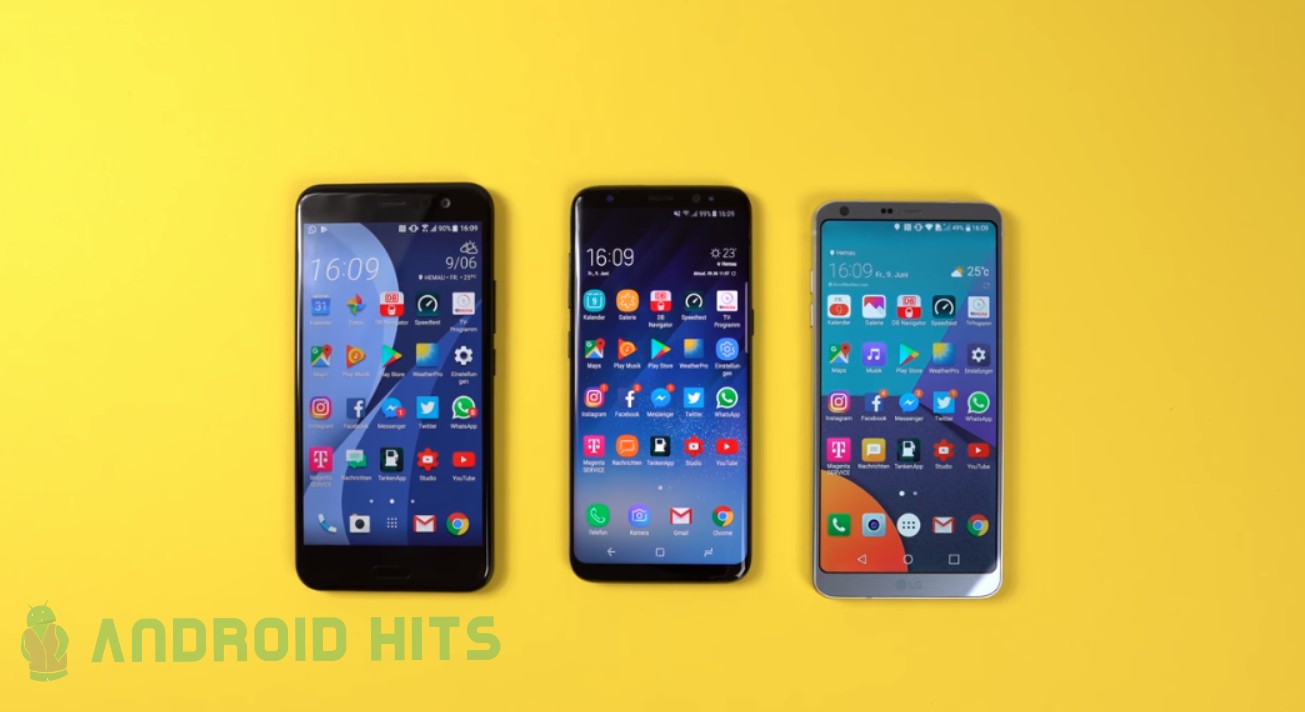 Another unexpected thing is the bezel size. HTC U11 has a really thick bezel design. While other OEMs like Samsung are erasing bezels, HTC is adding more thickness to the bezel. However, that is not a big deal as long as it doesn't affect your usability. When talking about the quality of the display, it has a really fantastic clarity. It has excellent viewing angles and color profiles. But there is an issue with this phone's display. We can't move to next section of HTC U11 review without mentioning this. The display of the U11 dims very slightly. It may hurt your eyes in night times.
Software
HTC U11 Review: Software
As you know, HTC has received a good amount of positive feedback about their software in recent years. That is because of the important decisions are taken by the company in the software section. Mainly, they decided to remove unwanted pre-installed apps and duplicate apps. That resulted in a less bloated software. HTC has kept that promise in the case of U11 too. The new HTC U11 comes with a less bloated operating system.
The HTC U11 comes with Android 7.1.1 Nougat with HTC's Sense on top, and with that comes all the familiar features HTC normally includes in its phones: BlinkFeed, a vertical scrolling app drawer, and a theme store. Since Sense UI is one of the most loved custom skins, the HTC U11 gets a special consideration in the market. HTC's also ensured the few additional services it has installed are actually useful. Highlights include the return of BlinkFeed, Edge Sense, and Amazon Alexa support.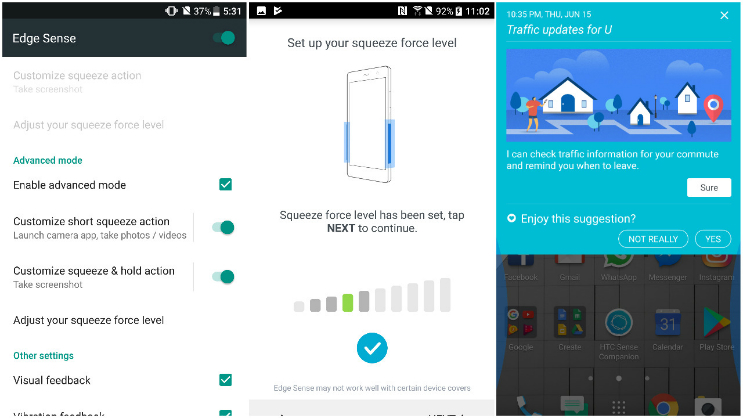 But there is a drawback in the user interface of U11. Because HTC Sense UI is little bit old one and follows traditional look. HTC could have added some modifications on it. Anyways, that's not a big issue.
The U11 has a unique feature which lets you interact with your device by just squeezing your phone. The software is well organized for working with this new technology. The edge sense technology gives a uniqueness to the U11. You can make it do anything from opening up the camera, to launching Google Assistant, to turning on the phone's flashlight. While some companies like to add an extra to button to the side of their phones for added functionality, HTC has decided to make the U11 squeezable. It does sound like a weird thing to do, but it is surprisingly intuitive and works extremely well.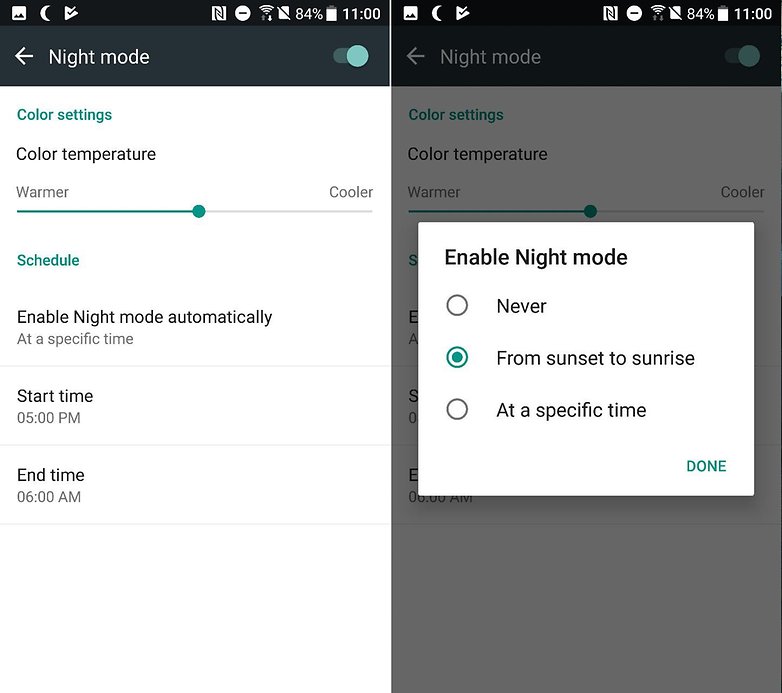 Edge Sense dramatically expands the functionality of your phone. You can configure it to access a wide range of functions and applications. One squeeze can open Facebook, Twitter, or Pinterest. And with Google Assistant just a squeeze away, you get a powerful voice assistant ready at your command! With one easy gesture, the HTC U11 will assist you with anything you need, and it's all up to you.
HTC Sense supports Android's native multi-window support. To use it, open any app, then press-holding the Recent key will let you choose another app that's already been opened. The UI will tell you if an app doesn't support multi-window. The looks of the notification shade and the quick settings are mostly stock.
Another good thing about the software of HTC U11 is the availability of Amazon Alexa. Yes, you heard it right. The HTC U11 now supports Alexa too. In addition to the built-in HTC companion app and Google assistant, you can also enjoy the Alexa and its services. Overall, the software part of the HTC U11 is clean and impressive.
Hardware, Features & Performance
HTC U11 powered by a Qualcomm Snapdragon 835 mobile platform packs a punch with the first 10-nanometer mobile processor. This translates into breathtaking speed, jaw-dropping graphics, impressively smooth performance and longer battery life. You get 25% faster graphics than the HTC 10, with 35% or 3 hours more video playback, 30% or 8 hours more music playback and 43% or 3.5 hours longer the web browsing time via LTE network. Every HTC U11 comes with this same performance no matter where you are in the world.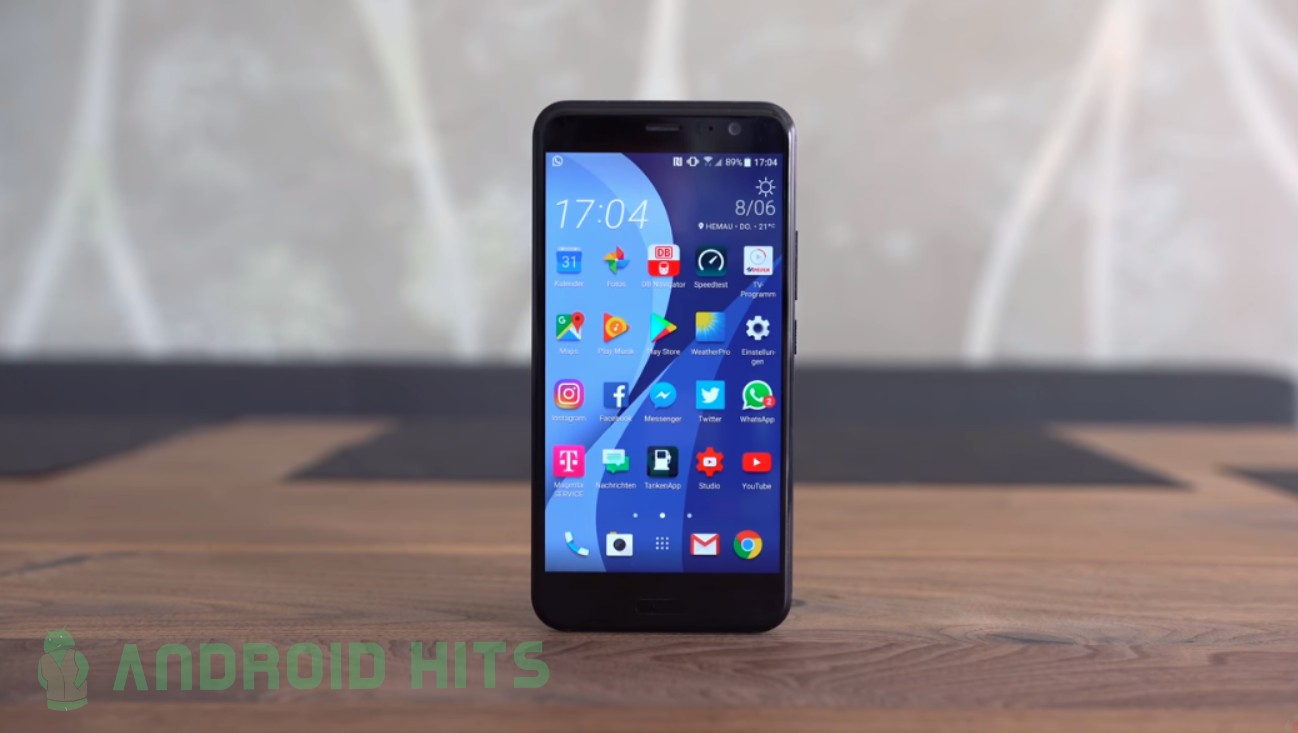 The base version is available with 4GB RAM and 64GB storage, but there will also be a tricked out version with 6GB of RAM and 128GB storage on certain markets. The internals of the HTC U11 is well packed for delivering the best performance. Because of that, we won't feel any lags or multitasking glitches. The software has an important role in offering this hassle-free experience.
Check out the benchmark scores of HTC U11 as compared to the other devices in the same category.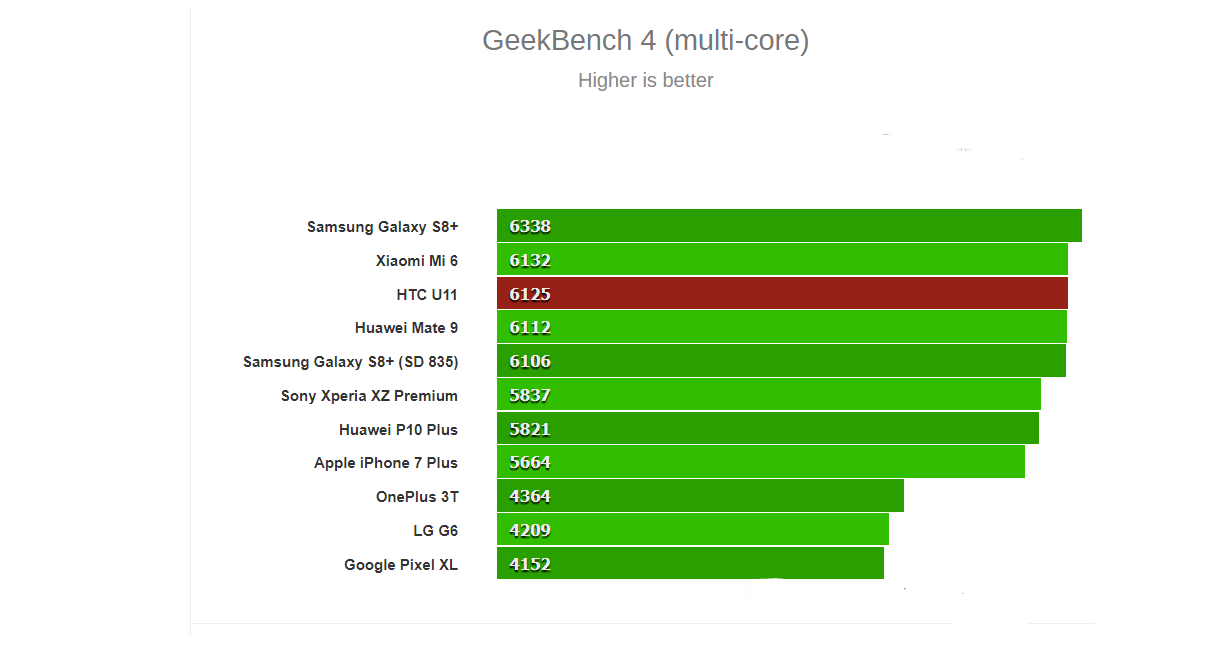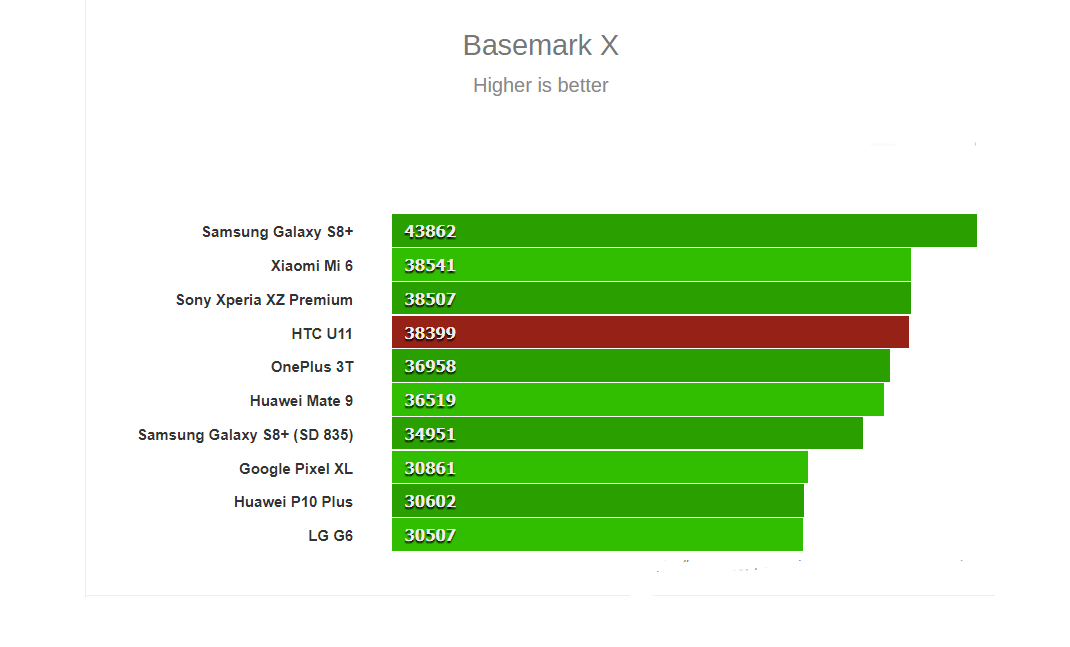 Camera
HTC U11 Review: Camera performance 
We were there at the launch event of HTC U11. On that day, HTC proudly announced the camera features of the U11. The new HTC U11 comes with a highest DxOMark score of all time, outranking the Pixel and Galaxy S8 by one and two points, respectively. So HTC has made the U11 with one of the best mobile cameras out there.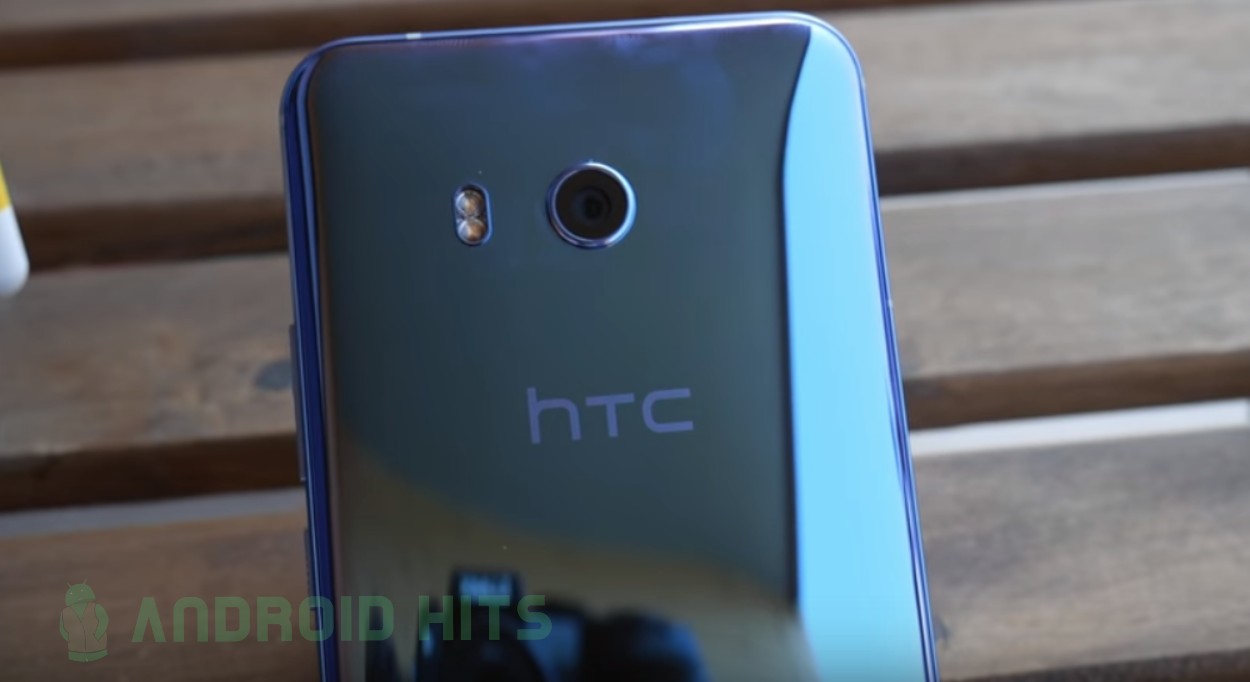 The new front camera now combines high-resolution 16MP detail and our UltraPixel light sensitivity for brilliant selfies day or night. It also utilizes the same powerful HDR Boost and noise reduction as the main camera. Up your selfie game with the new HTC U11 front camera. It is very sharp and crystal clear. Unlike some high megapixel selfie cameras, this one has a clear looking capturing power. You won't feel like white washing, LOL.
One of the most significant feature to be told her is that the Taiwanese giant has been succeeded in making a smartphone camera performing well with a single camera module while every other OEMs moving onto dual lenses. The 12 Megapixel lens has a tiny camera bump which makes a protruding feel but is negotiable.  You can get a variety of modes and features right from the stock camera UI which a shutterbug would be in love with.
The HTC U11 camera has achieved an incredible DxOMark 90 score, making it the highest rated smartphone ever in DxOMark history. But the shutter rate feels a couple microseconds lagging compared to the fastest one in Samsung Galaxy S8. Its impressive multi-axis optical and electronic stabilization system and super-fast autofocus in all lighting conditions make the camera quick, your pictures sharp and videos smooth. HTC improved their camera and video with HDR Boost without the lag, new white balance enhancement, a major reduction in noise, and excellent detail preservation.
With the award-winning HTC U11 camera, you will be impressed with each and every shot.
Check out the camera samples of HTC U11:
HTC U11 Camera samples
Prev
1 of 5
Next
Battery life
The HTC U11 comes with a 3,000mAh battery. It is a doubtful thing for everyone. Because the battery capacity is below than normal standards. However, surprisingly the 3,000mAh battery of U11 delivers a battery backup of a full day. You don't have to worry about the battery as it can last up to 1 day smoothly without any issues.
HTC has achieved this outstanding battery life with the well optimized HTC Sense UI and some internal tweaks. The battery consumption of the device is very low, thereby it can last longer. We have been left with an almost quarter of the total battery percentage by the end of the day with normal usage.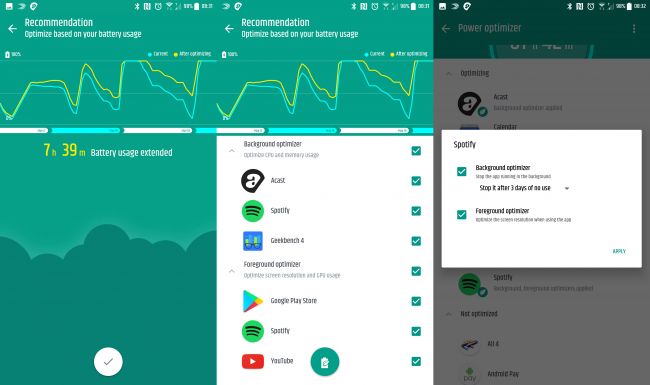 Battery life is pretty good, and we were happy with the amount of usage we were able to get out of a full charge. You should be able to get through a full day with some audio/ video streaming, photography, and gaming thrown in. Our HD video loop test ran for 10 hours, 7 minutes which is just about the bare minimum we now expect from phones of this caliber.
When you do have to charge the phone, it gets back to a full charge pretty quickly thanks to Qualcomm's Quick Charge 3.0. It's pretty impressive that HTC was able to extend the U11's battery life without the need to include a larger battery this time around.
Audio performance & connectivity
HTC U11 is a big successful picture in terms of the Audio technology and connectivity features. The device outsources excellent audio performance, which is enough to be pleased by an audiophile. The lack of 3.5mm headphone jack is still a con, as most of the earphones out there in the market are being manufactured with 3.5mm jack only, also the USB Type- to 3.5mm converter doesn't actually feel comfortable every time. I have even forgotten the addon to take with while going out, normal earphone with the device would be literally useless in such situations. However, HTC explained it as an extra set of the chipset to improve sound quality rather than conventional audio jacks.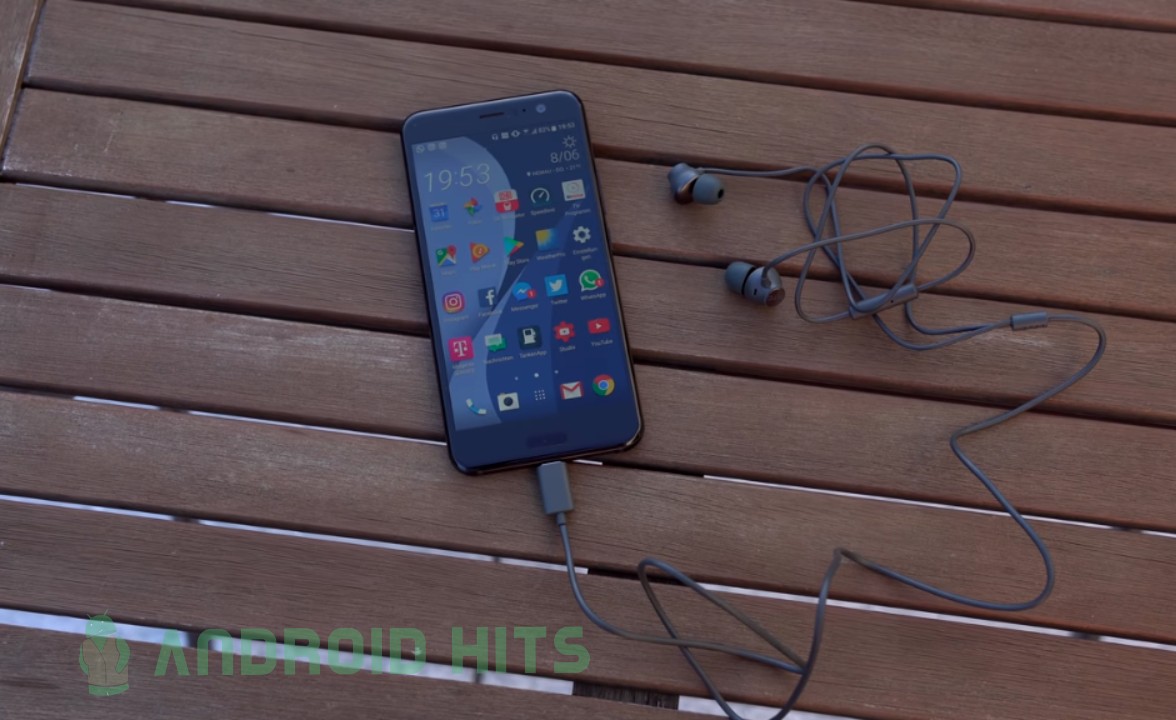 There is a dedicated DAC tech which also makes conventional earphone sound greater. The overall audio experience is much pleasureful, and louder but not annoying. It also provides much better bass and the contrast between pitches. Thanks for the noise reduction microphones and Type-C audio technology, the audio coming out of both external speaker and earphones does not load noise and are crystal clear.
The connectivity side of the U11 includes a single physical port – USB Type C  – capable of 5Gbps transfer rate and DisplayPort output for screen mirroring and extension. The device packs conventional radios including a dual-band  Wi-Fi 802.11ac Radio, NFC (near Field Communication), GPS-GLONASS, and 4G VoLTE. The Bluetooth version is 4.2 for now and will be updated to Bluetooth 5.0 when the OEM starts rolling out imminent Android O 8.0.0 update.
Final Verdict
In a word, the HTC U11 is an astonishing smartphone with excellent look and performance. The glass back rear panel is really stunning, but slippery in hands. The HTC U11 is a better choice for you if you are looking for some innovative, stylish devices (but not as much as astounding as he Galaxy S8's Infinity display). The smartphone has a good battery backup, amazing camera, and a typical flagship price range starting from INR 51,999.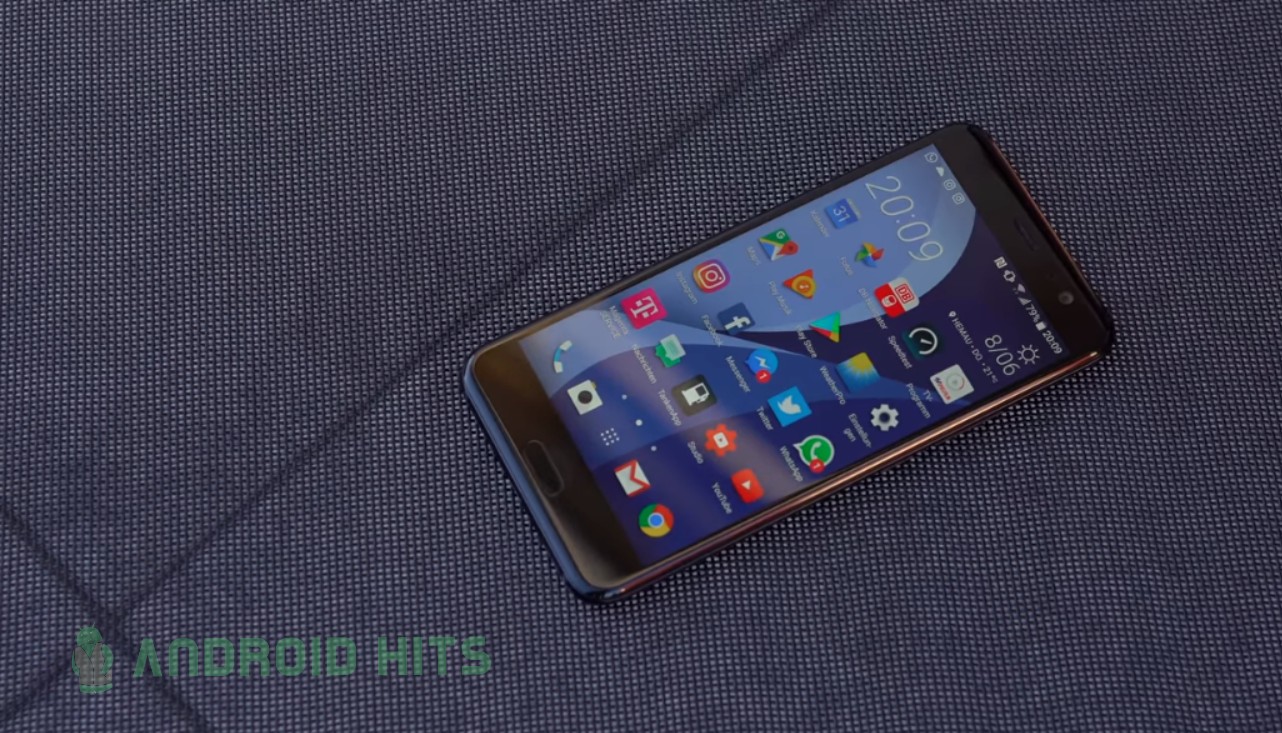 The Amazon Alexa, Google Assitant, and HTC Companion together create a  satiation of smartphone-level Intelligence. You can bravely go for this piece of powerful unicorn if you're concerned about both performance and style.